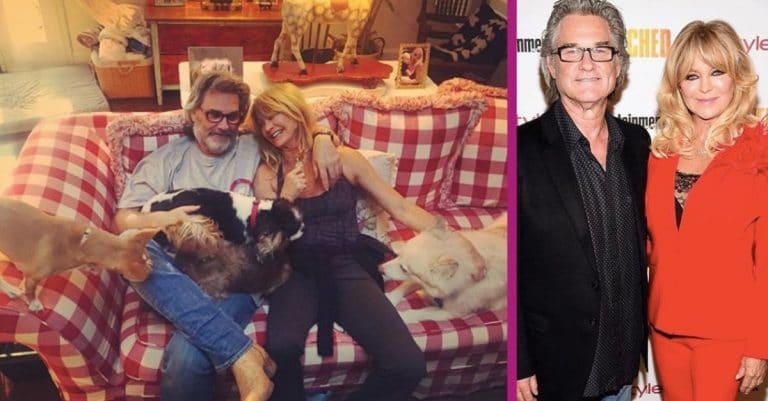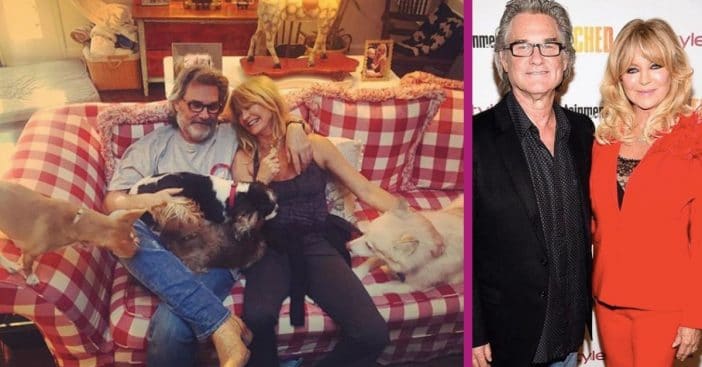 Kurt Russell and Goldie Hawn recently celebrated their 31st anniversary and on Valentine's Day! So sweet! Russell stopped by Chelsea Handler's show to promote his newest movie Art of the Steal and his new GoGi wine line. While there, he talked about what he and long-time partner Goldie did to celebrate their anniversary.
"I heard a really, really gay story about you and how you spent Valentine's Day," Chelsea says. "It's kind of sweet, but there's a definite gay quality to it." Russell was subsequently confused by Chealsea's use of the word 'gay' in this context. "Don't act like it's not gay, because it is."
Kurt Russell and Goldie Hawn celebrate their 31st anniversary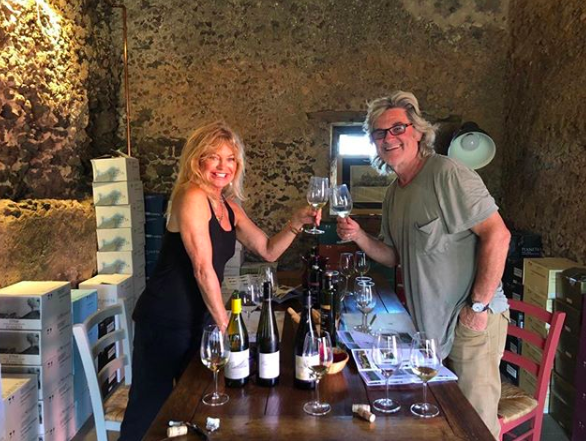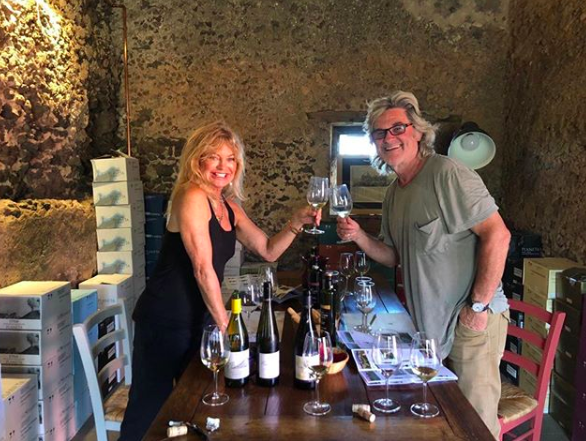 Russell then begins telling Chelsea about The Wine Saloon, a place that he opened. "I've been making wine for the past the last years. It's a really high-end pinot noir and it's a really high-end chardonnay. So I said, 'I want to have a great to showcase it at,'" he explains. "In Los Alamos, Calif., there's this old 1880 Wells Fargo station coach stop that's still there, and inside of it is this great old saloon that we've taken over."
RELATED: Celine Dion Honors Her Late Husband On The Anniversary Of His Death
The Wine Saloon also sells his brand of wine, GoGi. "I took Goldie there for Valentine's Day," he reveals. "You took Goldie there because you're celebrating your 31st anniversary…You guys decided that Valentine's Day was your anniversary," Chelsea intervenes. Russell responds, "Actually, it sort of was. The first time we went to lunch together was Valentine's Day."
Russell remembers their very first date together on Valentine's Day all those years ago. "We just had lunch. It was very cool. I liked her, she liked me, and we decided to have lunch again." Chelsea had some thoughts about this, saying, "You can't just make Valentine's Day your anniversary when you didn't meet on Valentine's Day! You can't just make up your own romance rules!" she jokes.
Russell simply responds, "You've gotta roll with what you've got!" Too sweet! Happy 31st anniversary to these two lovebirds.