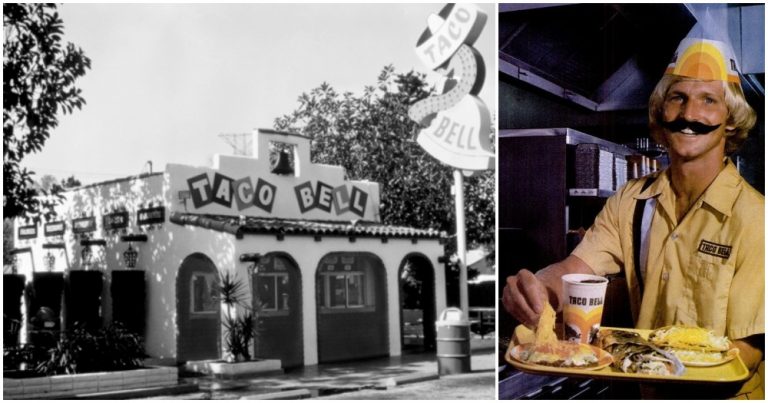 The Taco Bell menu sure has changed a lot in 50 years!
1. The Original Taco Bell
Before they were putting quesadillas in burritos and surrounding taco meat with Dorito shells, the geniuses behind Taco Bell kept it simple. It first opened in the early 1960s with one stucco shop in Downey, CA.
2. Simple Menu
The main menu items were tacos, burritos, frijoles (beans and cheese) and tostadas, and they all cost 19 cents each. Pictured here is Kermit Becky, Taco Bell's very first franchisee.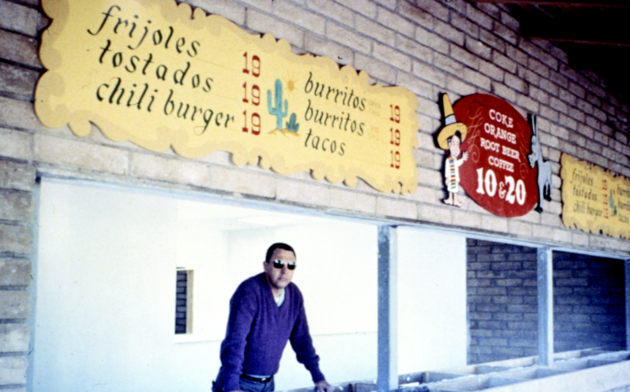 3. The Bellburger
The Bellburger was a sort of Mexican-style sloppy joe: taco meat, cheese and spicy sauce on a hamburger bun. Unfortunately, this delectable mess disappeared from menus in the late '70s.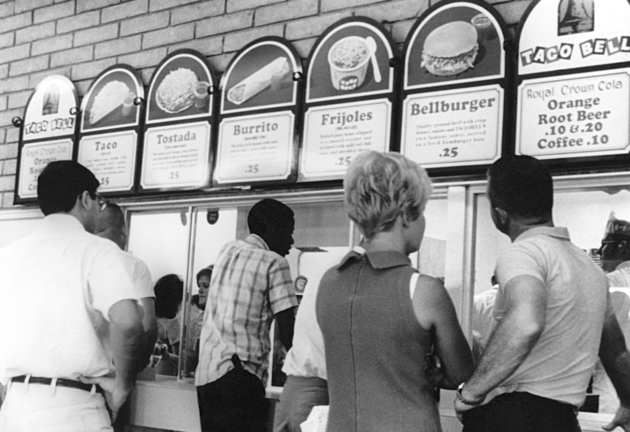 4. Old School
This vintage photo is super rad! And, if you look closely, it's complete with a pronunciation guide for the Enchirito (EN-CHI-REE-TOH). Fresh.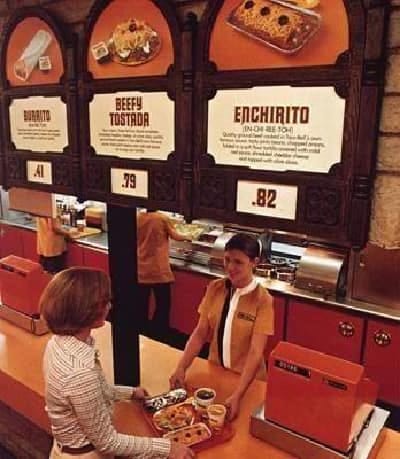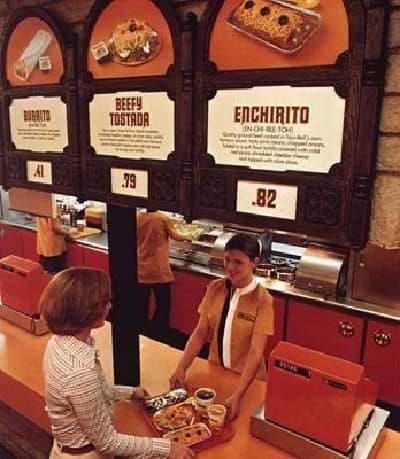 5. The Big Dance
Ah, the good ol' days! Taco Bell was a viable pre-dance date restaurant and men's suits were pastel and/or covered in optical illusions.