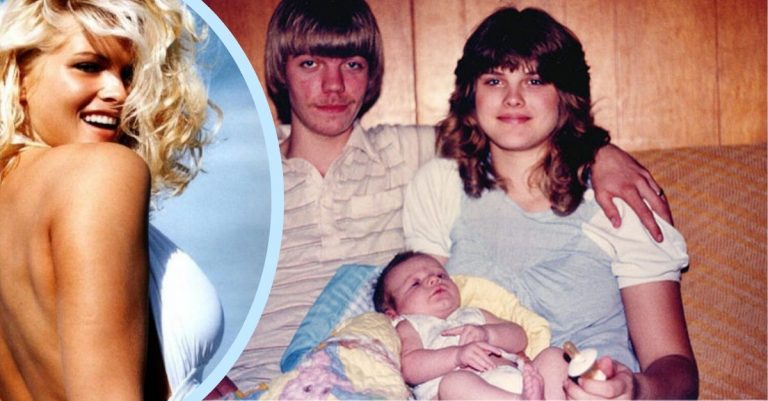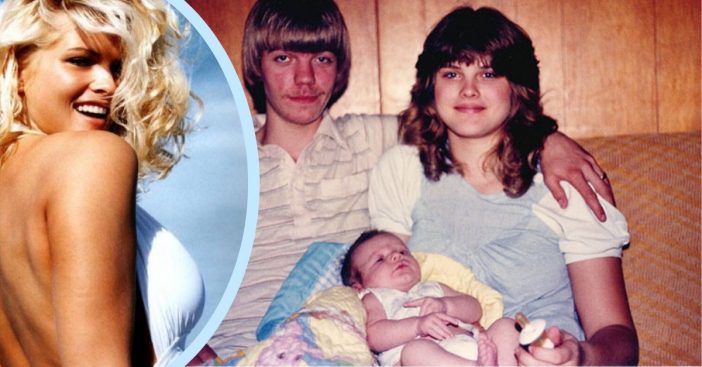 UPDATED 10/20/2022
History only sometimes sees figures as remarkable as Anna Nicole Smith. Looking at any point in her life leaves an impression and gets discussions flowing. She set precedents and stood out in several ways. Anna Nicole Smith is a face many people recognize, with a name that carries equal weight.
For all the big-name stardom Smith came to enjoy, her early days didn't offer any sort of indication of the future she would live. She started out as part of a poor family living in the small town of Mexia, Texas, born Vickie Lynn Hogan November 28, 1967. In her early years, Smith had to establish her own way of doing things, rather than following the examples she saw around her. Fueling her independence was the absence of her father, Donald Eugene Hogan, who abandoned the family while she was still a baby, taking away any sort of father figure in her life.
Anna Nicole Smith learned to do things her own way early on
Before becoming a national sensation, Smith worked smaller jobs. Throughout her teenage years, her place of employment was a local fried chicken restaurant. Eventually, she dropped out of high school and married Billy Smith, a chef she met at that restaurant. She was only 17 when she and Smith tied the knot. In 1984, the couple had a child, a son named Daniel. The relationship and Anna Nicole Smith's dreams seemed incompatible, however. Feeling chafed by small-town living, Smith left to realize a rather large ambition.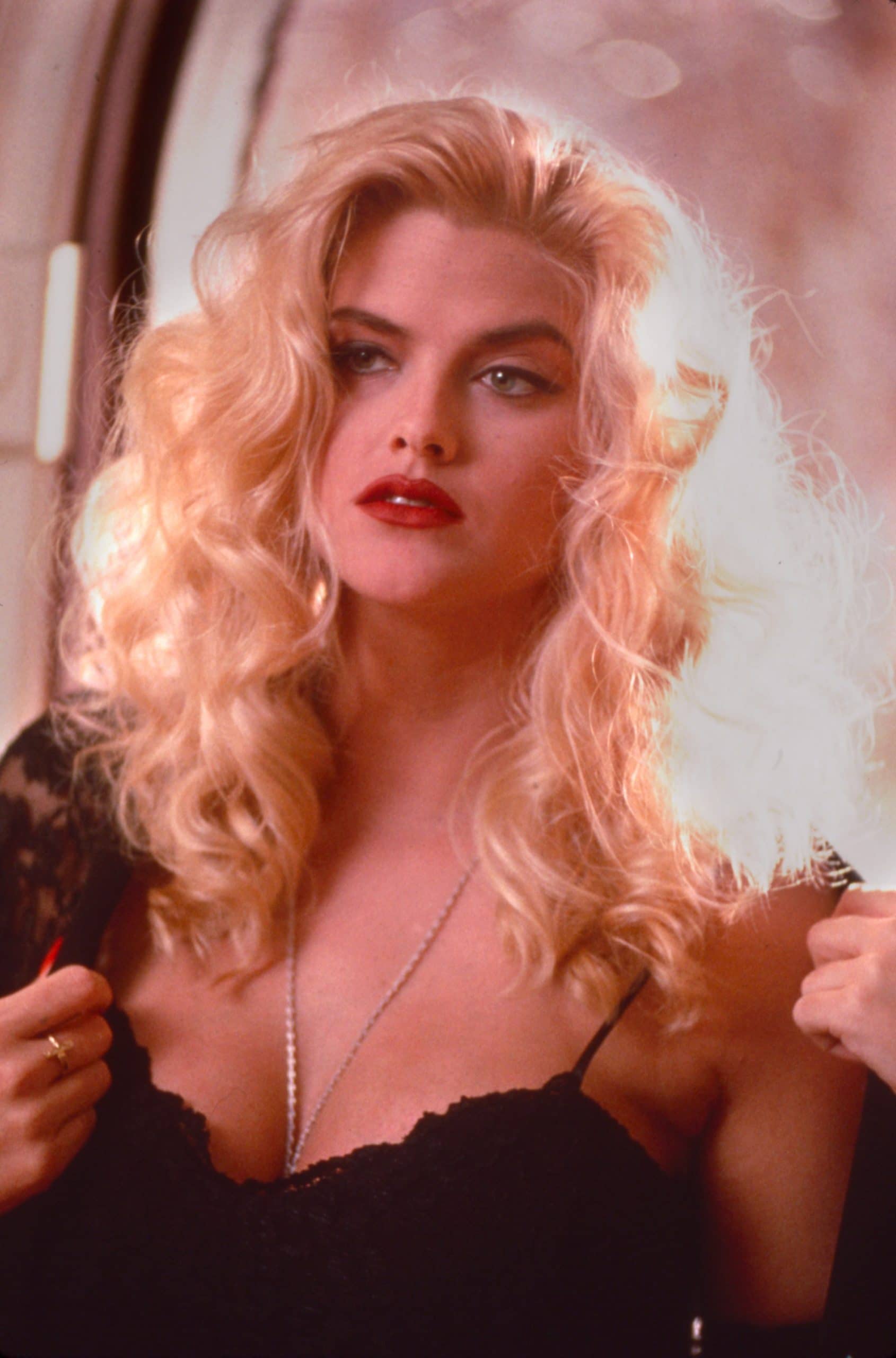 Smith wanted to be the next Marilyn Monroe, though this very specific dream took some time to achieve to any sort of degree. She found that she still had to work smaller jobs, finding employment at a Walmart and, then, becoming a dancer at a Houston strip club while her mother took care of Daniel. By 1991, Smith encountered one of the many defining points in her life, meeting oil tycoon J. Howard Marshall II at that strip club.
And so began the major shift to stardom and fortune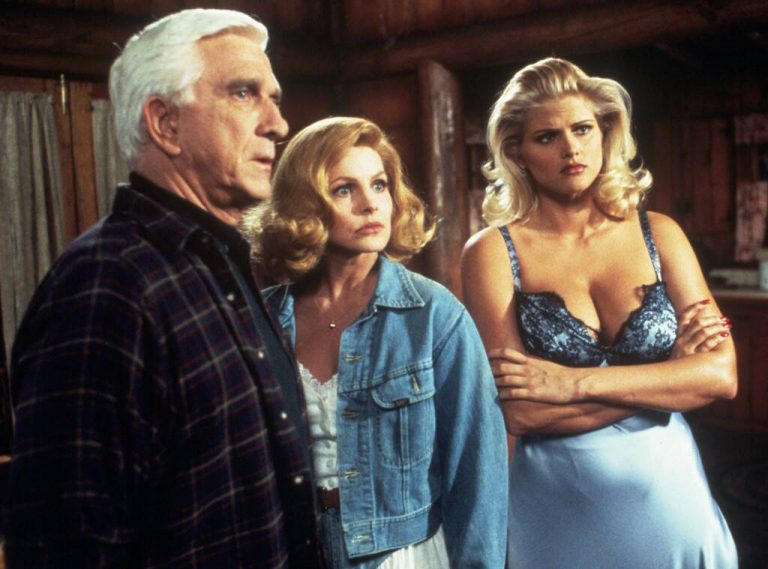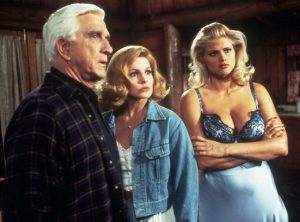 Smith wanted to embody the tempting, seductive elegance of Marilyn Monroe in every way, desiring that others see her as the next incarnation of the Hollywood legend. To achieve this, Smith sent out photographs of her posed and dressed — or undressed — seductively to Hugh Hefner's Playboy. By 1992, she had the chance to pose for the adult magazine as well as appear in ads for the Guess fashion brand that same year.
The following year saw Anna Nicole Smith continuing to find success wherever she went. She and a few others received the title "Beauty of the Year" by Playboy. She also further expanded her presence to include movies, appearing in Naked Gun 33 1/3: The Final Insult, and The Hudsucker Proxy. By this point, she became impossible to ignore.
All that attention didn't appear to be stifling
There are all sorts of testimonies regarding the effects of prolonged fame and scrutiny. Smith outwardly presented herself as welcoming of all the attention and frenzy. "I love the paparazzi," she said according to Yahoo. "They take pictures, and I just smile away. I've always liked attention. I didn't get very much growing up, and I always wanted to be, you know, noticed." She received some very wealthy attention as well. By age 26, she had married that aforementioned oil tycoon, who himself was an 89-year-old billionaire.
With all this fame came the need for a memorable presence. Despite telling Kathie Lee Gifford, "I don't work out," Smith formed her body into something she thought the world wanted to see after her pregnancy. Next on the agenda was her name. Just as her idol Marilyn Monroe started as Norma Jean Baker, Smith needed to adapt from Vickie Lynn Hogan. Guess founder Paul Marciano claimed some responsibility in realizing this dream. They arranged to take pictures shortly after their and, soon after her Playboy debut, Smith was connected with Guess. "I took her to New York and got her an agent and changed her name. To me, she was Anna, but Anna Smith did not sound right so we did Anna Nicole Smith," Marciano explained.
But everything is not always as it appears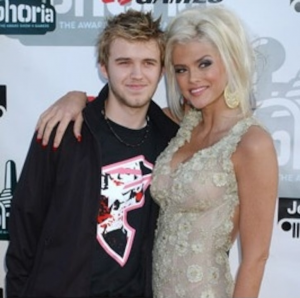 For all her gains, Anna Nicole Smith also experienced losses. Many left her permanently changed, though outsiders who didn't look too closely couldn't always tell. Smith felt elated to be a mother again when she gave birth to her daughter Dannielynn on September 7, 2006, with father Larry Birkhead. But days later, tragedy struck when her son, Daniel, died from a drug overdose. Not only did she have to deal with a parent's worst nightmare, but she suddenly received renewed media attention as a result, and this time she did not enjoy it. Reminders of her son's death issued from every headline and television around her. Meanwhile, she suddenly faced a custody battle for Dannielynn.
Too soon, a similar fate was to befall Smith herself. "She had such a magnetic personality, but you could see that she was fragile," Marciano recalled. "Success came and she got recognized by people. She started taking sleeping pills, because she couldn't sleep and mixing alcohol with them. I stopped working with her because I couldn't deal with that. I said, 'We're done.' After that, she met the wrong people, and I think that was it." Indeed, a poor support base may very well have contributed to Smith's downfall. After being found unconscious in her hotel, Anna died on February 8, 2007; following her death, people started pointing fingers. Howard K. Stern was accused of supplying and enabling Smith's prescription drug dependency. His conviction — along with those raised against two others — was thrown out in 2011. But a misdemeanor remained against Smith's psychiatrist.
Anna Nicole Smith truly represents all we hope to see and pray to avoid in a dramatic Hollywood rise to fame. She experienced remarkable success against towering odds, yet became entangled in an unhealthy web that cost her her successful life.