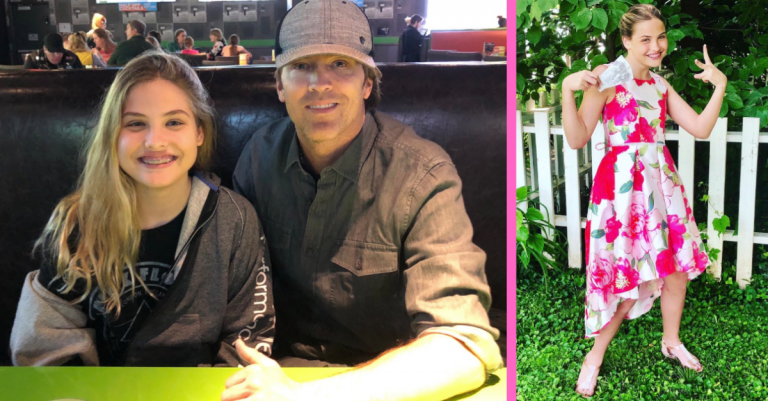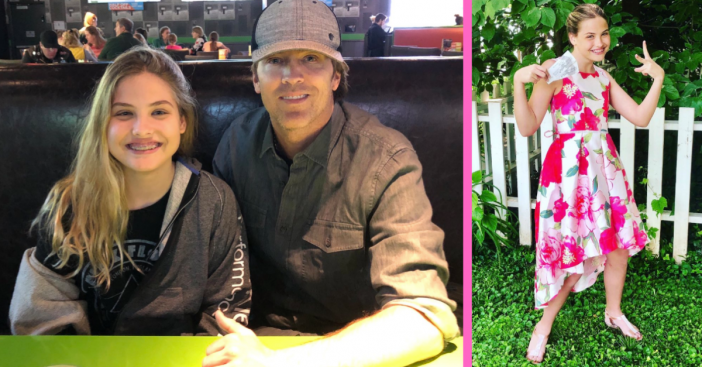 Anna Nicole Smith's daughter, Dannielynn, has recently finished 7th grade and will be advancing to 8th grade; the top of the middle school food chain! Her father, Larry Birkhead, has shared some photos of Dannielynn holding tickets to a Broadway show, which Birkhead surprised her with as a celebratory gift!
Dannielynn was wearing a floral print dress and holding up the tickets for the Broadaway show Hamilton. "Surprised Dannielynn with @HamiltonMusical tickets for 7th-grade graduation. I think she is happy!" he said in a tweet.
Anna Nicole Smith's daughter, Dannielynn, finishes 7th grade
Surprised Dannielynn with @HamiltonMusical tickets for 7th grade graduation. I think she is happy! #Hamilton #hamiltonmusical #graduation #kycenterforthearts pic.twitter.com/Lj8rjNc9sN

— Larry Birkhead (@larrybirkhead) June 4, 2019
Many fans and followers were busting his chops for calling it a "graduation" when Dannielynn wasn't actually graduating yet. "I think the term is advanced or passed. "I always say graduated. But some people are questioning it so to clarify, we celebrated the fact she was advancing to 8th grade," Birkhead said in response to someone asking if they do 7th-grade graduation now.
Regardless of the correct terminology, Birkhead is obviously very proud of his daughter for finishing yet another grade! The two have been very close as Dannielynn continues to grow older, as he attempts to healthily keep her out of the limelight.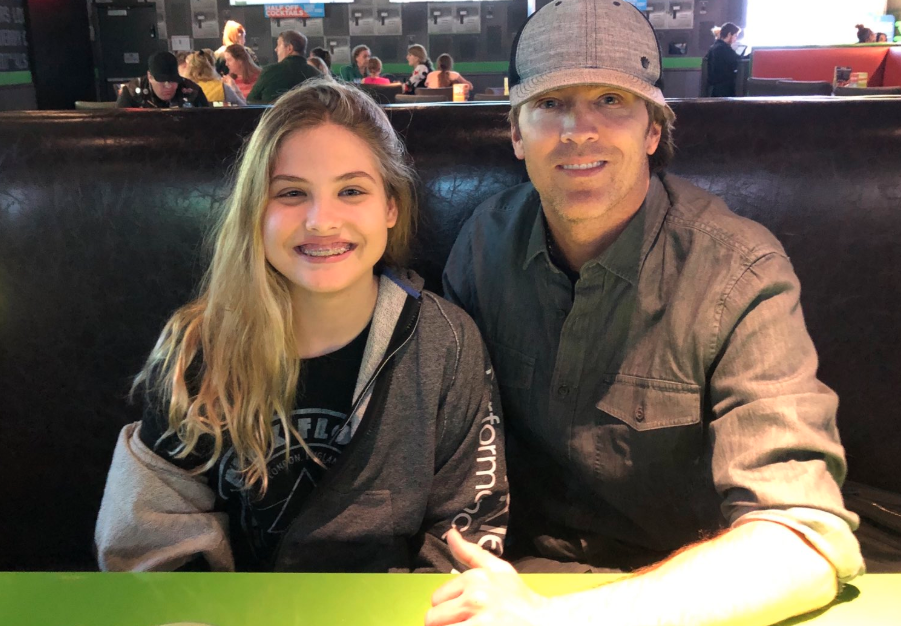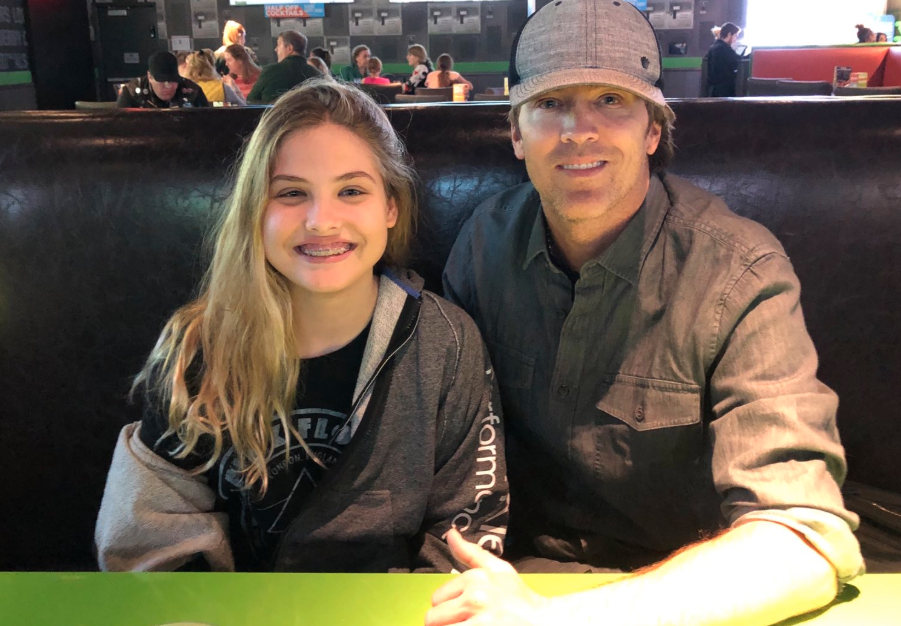 Birkhead works as a photographer and also dabbles a bit in real estate. He does everything he can to not put his daughter in the face of Hollywood limelight. During a 20/20 interview in 2017, he said, "I've had companies call me since [Dannielynn appeared in a Guess campaign] and ask for her to model, and that answer's no. She doesn't show any interest in it. She wants to be a kid."
Birkhead also revealed that Dannielynn is just not interested in all that hype. She enjoys typical tween girl things such as participating in Girl Scouts, going on Snapchat, eating French fries, and taking care of her pets.
When you ask your kid enough times what they are watching on their phone, then they quietly add the headphones. #youarentslick #dannielynn pic.twitter.com/iUAUmsu6Ss

— Larry Birkhead (@larrybirkhead) October 14, 2018
Birkhead tries to protect his daughter from the public eye
Birkhead knows that everything about Anna Nicole Smith is readily available on the Internet. Dannielynn will often cling to her girlfriend's moms and say things like, 'Do you want to adopt me? Would you be my honorary mother?' It must be hard to grow up without a motherly figure.
With that being said, Birkhead has revealed that he's placed a block on his daughter's computer so she doesn't have to see all of this talk about her mother. "We go to the store and she sees magazine covers and stuff and we sit down and I have a talk with her and say, 'You know, you're gonna see these things that come out about your mom and not everything that you're gonna see is true.''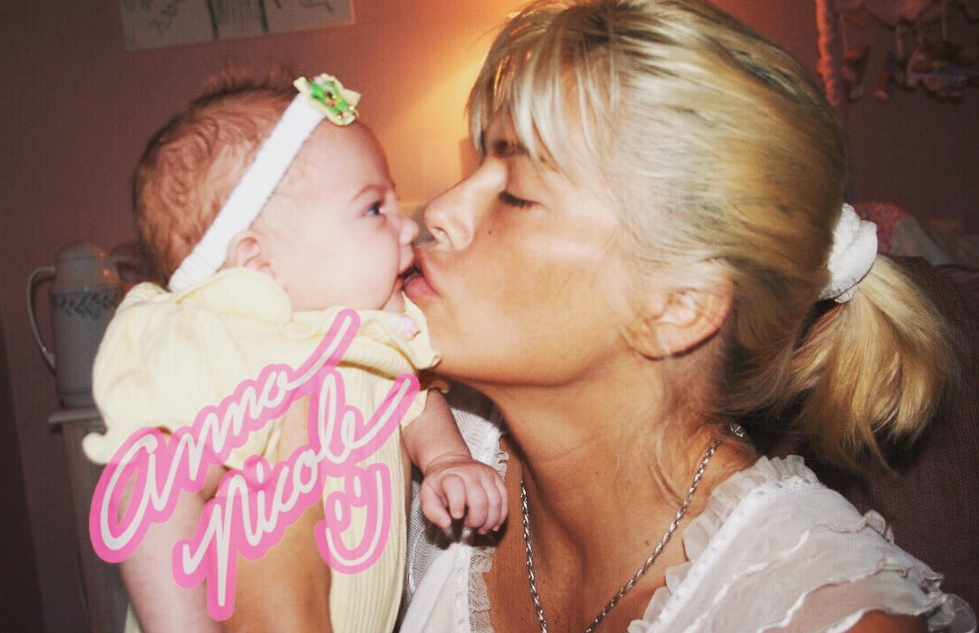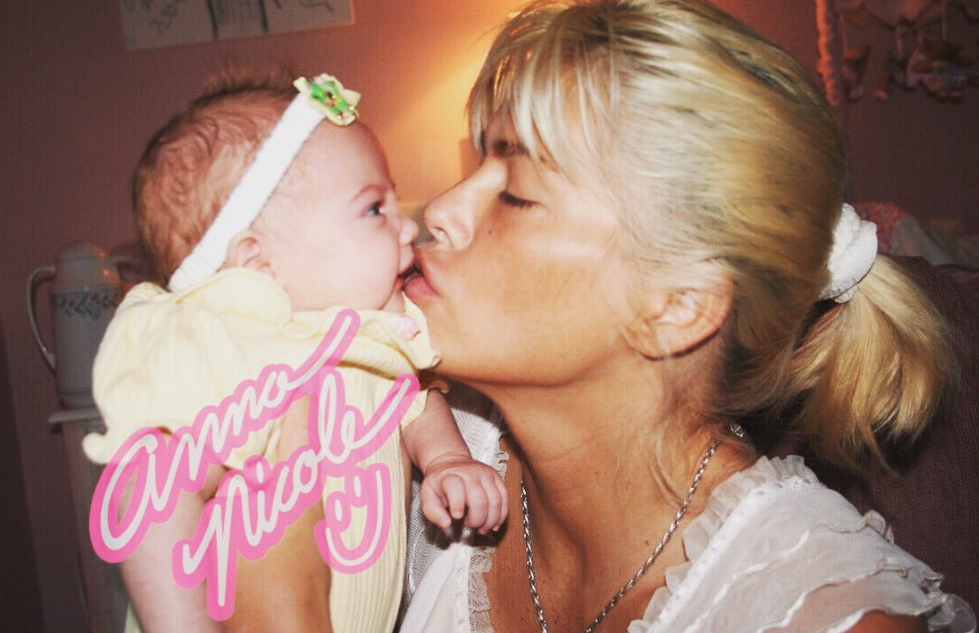 We're all so excited for Dannielynn advancing to 8th grade!