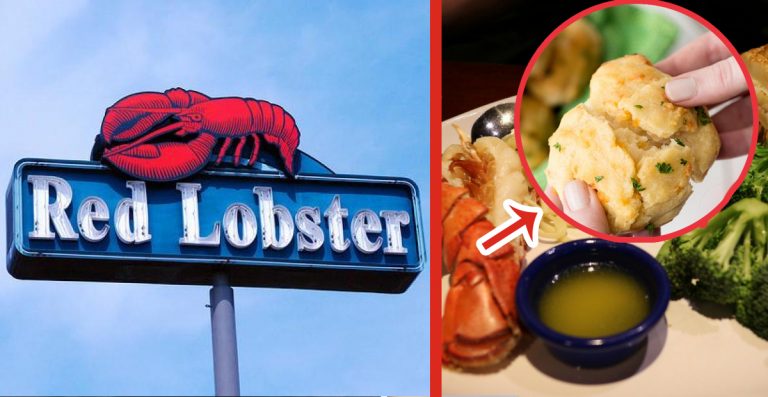 Red Lobster is famous for their seafood and those delicious cheesy rolls. They were one of the first chain restaurants to bring seafood to midwest America and we are so glad they did! Here are some things you may not know about Red Lobster, including that they started a popular shrimp menu item.
1. Red Lobster's founder had a restaurant called The Green Frog
Apparently, he likes to name his restaurants after animals. When Bill Darden was just 19 years old, he started The Green Frog that delivered "service with a hop". It was such a success, he ventured into starting other restaurants as well. He started Red Lobster in 1968 after wanting to start his own seafood kitchen. The first restaurant was in Lakeland, Florida.
2. Many celebrities have worked at Red Lobster
Celebrities including Chris Rock, Anna Nicole Smith and Nicki Minaj have worked at the restaurant before hitting it big. Comedian Chris Rock worked in the back of the restaurant, cleaning up plates. Rapper Nicki Minaj was actually fired several times from different Red Lobsters for chasing customers and yelling at them for stealing her pen. Yikes!
3. Those famous cheddar bay biscuits weren't around until the 1980s
Red Lobster is very popular for their signature cheddar bay biscuits. They were so well-liked during the test run of the biscuit, that they decided to keep them. Good thing they did! They are now a classic and have a cult-like following. They serve almost a million biscuits a day. You can also now buy a mix and make them at home.
4. Popcorn shrimp originated from Red Lobster
Popcorn shrimp was first started at Red Lobster. In the 1970s, shrimp was becoming a popular choice so they decided to start making a breaded and fried version. Shrimp lovers rejoice!
5. One of their meals is considered the most unhealthy meal of all time
If you order Walt's Favorite Shrimp, Shrimp Linguine Alfredo and Parrot Isle Jumbo Coconut Shrimp (it also comes with fries, a salad, and those famous cheddar bay biscuits) you will consume over 2,700 calories and 6,530 milligrams of sodium. They won The Center for Science in the Public Interest's 2015 Xtreme Eating Awards for that combination.
SHARE with a friend who loves those cheddar bay biscuits at Red Lobster as much as you do!