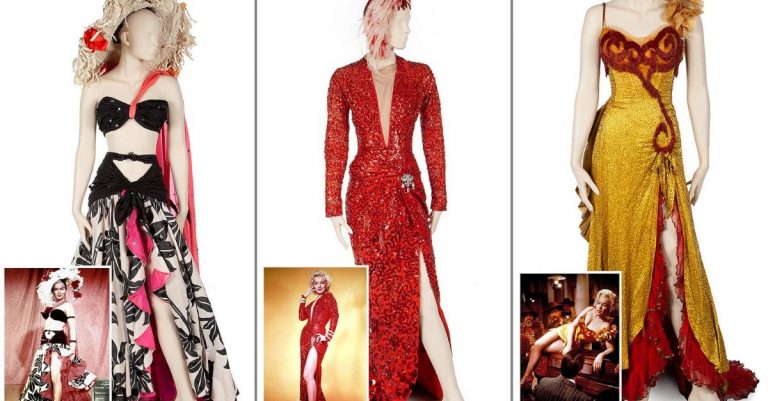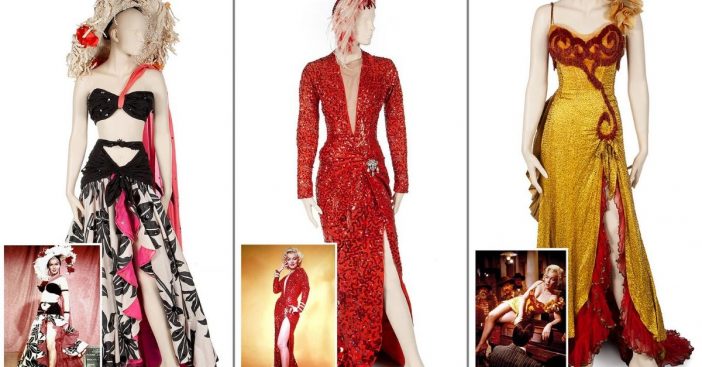 A collection of outfits that were once worn by the late Marilyn Monroe recently sold at an auction for £621,000. This equates to $800,198.86 USD. There is one outfit worn by Marilyn in the role of Victoria Hoffman in the 1954 comedy There's No Business Like Show Business. This one sells for $280,000 USD alone (£216,000). This is just one of the 115 items present at the auction.
There was also a floor-length, long-sleeve, red, silky dress worn in the 1953 comedy Gentlemen Prefer Blondes. This sold for $250,000 USD (£193,000). A bright yellow, floor-length dress was also featured that was worn in the final scene of 1954 drama River Of No Return. This would sell for $175,000 USD (£135,000). She would also wear a black silk cocktail dress which was thought to be the same one she wore for a 1958 press conference for the film Some Like It Hot. This fetches  $100,000 USD (£77,000).
Marilyn Monroe's outfits are stunning and sell decently
The auction took place at the most well-known auction house in Beverly Hills, CA, known as Julien's Auctions. Other highlights from the auction include an Italian-style carved wood ornate corner chair. It was used in Marilyn's final photoshoot in 1962. It would sell for over $80,000 USD, about £61,000. Another highlight includes the brown and olive green striped couch used in the office of Monroe's psychiatrist during the time he treated her. It sold for $11,250 USD (£8,700).
RELATED: Olivia Newton-John's Iconic 'Grease' Outfit Sells For $405,700
Reports say that while many of the selling items were eye-catching, a lot of them fell short price-wise.
This isn't the first time Marilyn's outfits have been up for sale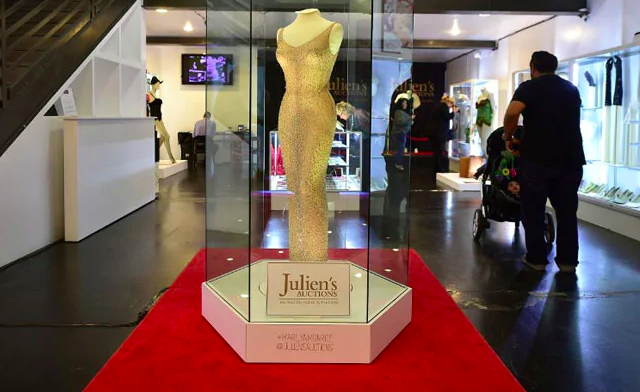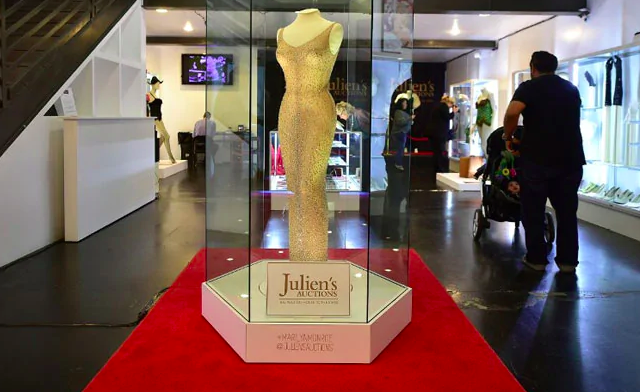 Back in 2016, Julien's Auctions would successfully sell the iconic "Happy Birthday Mr. President" gown that Marilyn wore when she sang "Happy Birthday" to then-president John F. Kennedy. That one piece alone would sell for $4.8 million USD (£3.7 million).
Regardless of what her items sell for, each and every item in association with Marilyn is a memory of her iconic legacy. Check out the video below to see a video overview of Marilyn Monroe's collection at Julien's Auctions.