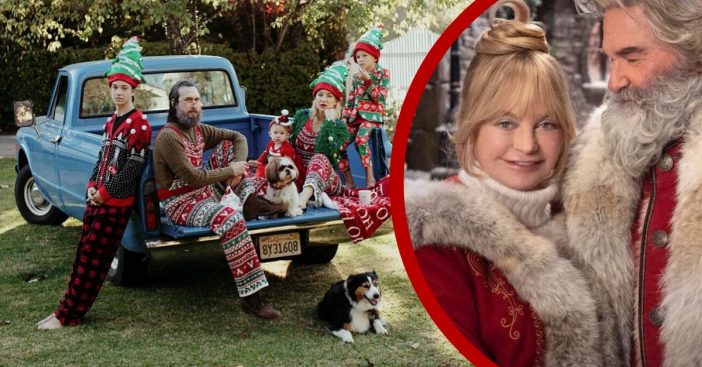 Kate Hudson and her family are going all-out this Christmas. Her Instagram now features an absolutely charming festive family photo. Hudson and her family didn't cut any corners this winter. Every inch of the photo celebrates Christmas in a fun, festive way.
For how serious their expressions are, it's clear the family had a great time putting this together. First, our eyes go to the Nordic sweater pattern on Hudson and husband Danny Fujikawa. But their clothing isn't the only decorative feature. The family even also has hats to make them look like part of the Christmas decor! Meanwhile, the fluffy, cuddly family dogs don't need anything extra to look ready for a Christmas snuggle.
Kate Hudson and her family take Christmas "MERRY seriously"
https://www.instagram.com/p/B6Lsz0SJzfu/?utm_source=ig_embed
Some festive Christmas fans deck their houses out with lights and models. Kate Hudson and her family decided to deck themselves out with vibrantly-colored winter gear. Sweaters, argyle, quilting and blankets all make the group look like they belong in a Christmas card. PEOPLE points out the adorable fact that musician Fujikawa even resembles St. Nick with that full beard of his. That's very true, and Santa has a beautiful family living in the North Pole with him.
RELATED: Reba McEntire Has An Interesting Christmas Tradition With Her Son Shelby
Christmas is a time for merriment, so it makes sense that the Instagram post ends with a pun. All it does is bring more smiles. But not quite as much as the Christmas tree headband 14-month-old Rani Rose wore, to match the tree-themed hats everyone else wore.
Some things just run in the family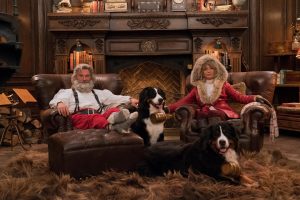 We probably shouldn't be surprised how "MERRY seriously" Kate Hudson takes Christmas with her family. Hudson's mother, Goldie Hawn, along with longtime partner Kurt Russell, have a close connection with the wintertime holiday. In fact, they will be reprising their roles as Mr. and Mrs. Claus in 2020's The Christmas Chronicles 2. Hudson's sons, Oliver and Bing Hudson join the ranks of familial connections to the original movie.
Director Chris Columbus recounted experiencing a lot of amusement when working with Hawn and Russell. The set enjoyed "a lot of laughter" thanks to their easy chemistry. Though it's still early, we may see some of this colorful personality and humorous sense of awareness from Rani. Hudson admitted that Rani is starting to show a "really funny" personality. "Her sense of humor is starting to come through and it's just amazing." If that's the case, maybe years from now we'll see a themed holiday photo orchestrated by her!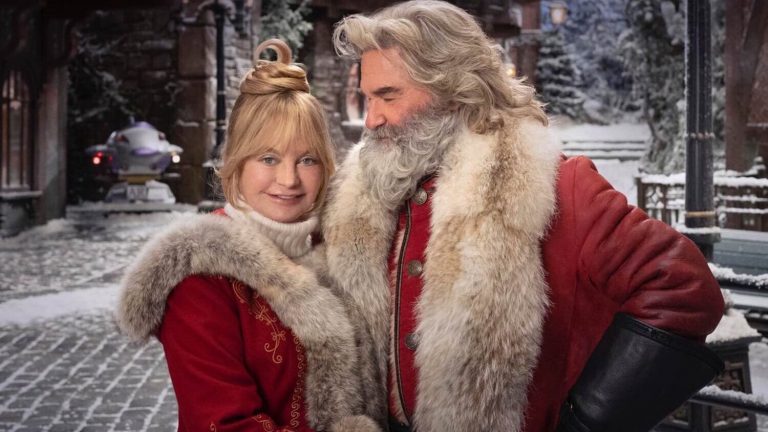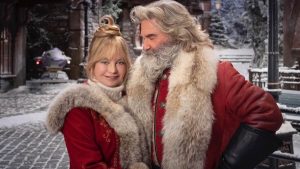 RELATED: Goldie Hawn Wishes Granddaughter Rani Rose A Happy 1st Birthday In Sweet Post