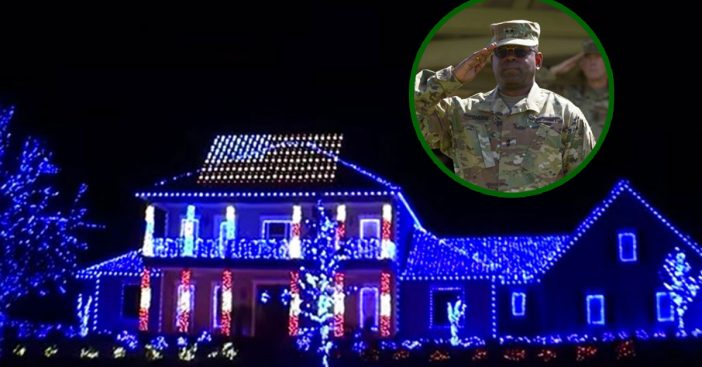 One amazing display of holiday festivity won more than the Good Morning America's 2011 Christmas Light Contest. It also won the hearts of those who serve in our military and those who never returned for another holiday. The Whitis family decked their house out in lights arranged to represent the American flag.
Accompanying the dazzling display of patriotism was a soundtrack of equally uplifting music with lyrics that remind listeners of what it means to be an American. They shared a video of their decorated home online. In the roughly eight years it's been up it has accumulated almost 6 million views. No one should miss this video honoring veterans and the fallen.
The Whitis family uses their Christmas Light Contest fame to draw attention to worthy causes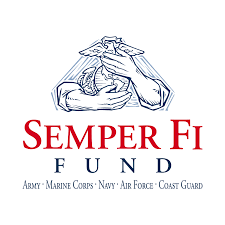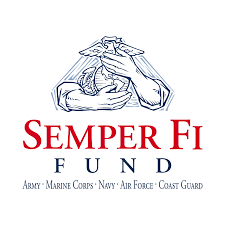 With so many views, the Whitis family used this platform to direct attention to other services for the veterans their holiday display honors. Their YouTube post urges visitors to head to the Sempre Fi Fund. They wrote: "Since 1775, over 1.3 million American troops have made the ultimate sacrifice. Thank you and please visit SemperFiFund.org to help give back to those who protect our freedom." When the accompanying music is purchased on iTunes, all profits go to the Semper Fi Fund.
RELATED: 96-Year-Old Veteran Performs National Anthem On Harmonica At Baseball Game
The Semper Fi Fund is an organization "dedicated to providing immediate financial assistance and lifetime support to combat wounded, critically ill and catastrophically injured members of all branches of the U.S. Armed Forces and their families." It provides general financial aid and personalized help and equipment.
This home represents a magnificent feat of engineering and patriotism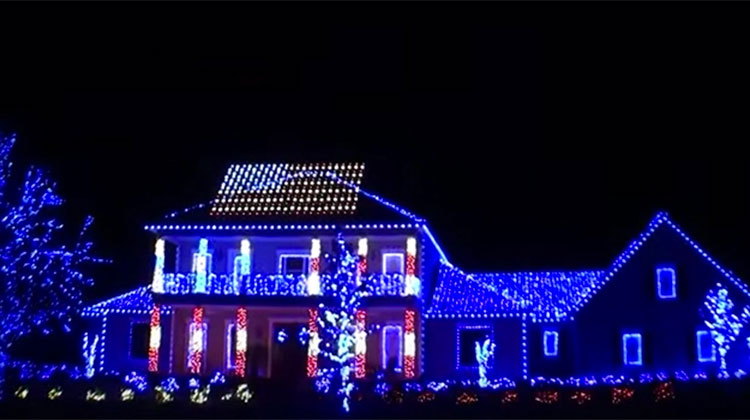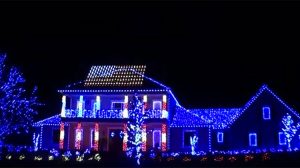 There are a lot of mechanisms and timing elements that make this home's display so breathtaking. To capture the patriotic spirit, speakers play a medley of Lee Greenwood's "Proud to be an American." All the while, 17,000 red, white, and blue lights twinkle and glow, changing in perfect time with the music. In terms of an overall tone, this holiday home stands out among others.
The residing family welcomed those interested to their Tallahassee house. There, spectators could enjoy the proud light show from 6-10 on weeknights and until 11 on Friday and Saturday night. Christmas rang in the end of this display. Even if you did not get to see it in person, you can still enjoy all their hard work by watching the video below.