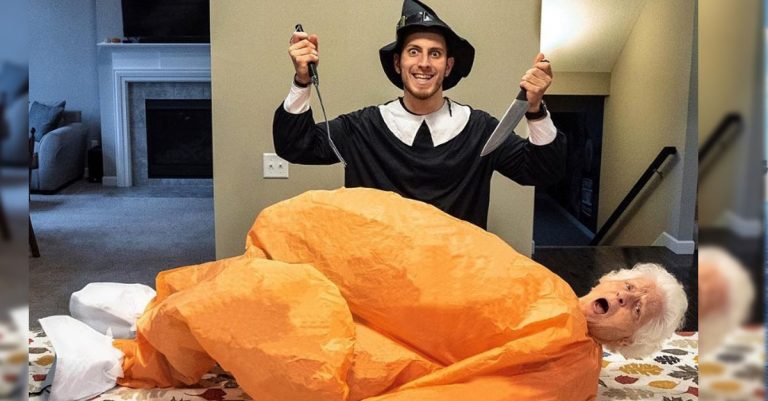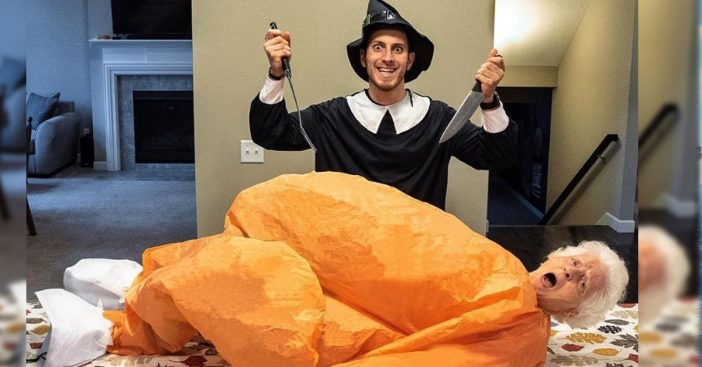 Many people love to dress up in funny costumes on Halloween. However, this grandmother and grandson pair love to dress up all the time and bring joy to others! It all started when 27-year-old Ross Smith was in college. He started posting funny videos online and his 93-year-old grandma Pauline "Granny" Kana appeared in a video. That one went viral and they started doing more funny videos and photos together.
"Granny" is 93 years old, but that doesn't seem to slow her down at all! Together they have almost 1 million YouTube subscribers, 2.7 million Instagram followers, and 9 million Facebook followers. They seem like best friends and are too funny together!
Ross takes funny photos and videos with his 93-year-old Granny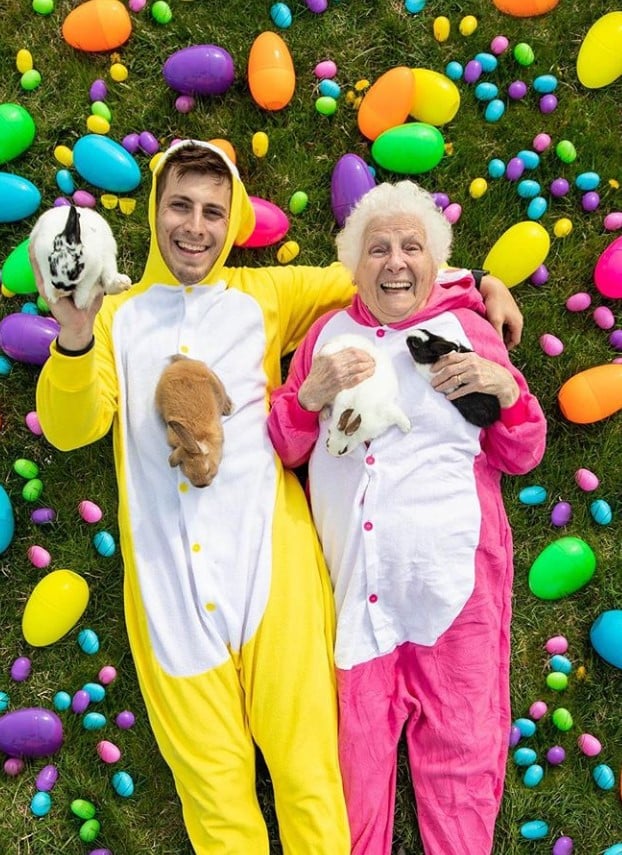 This is because they love to dress up as their favorite movie characters and as other funny objects, such as pizza! Some of their costumes include a turkey for Thanksgiving, Marvel's Avengers and Gladiator, and characters from Toy Story and Up!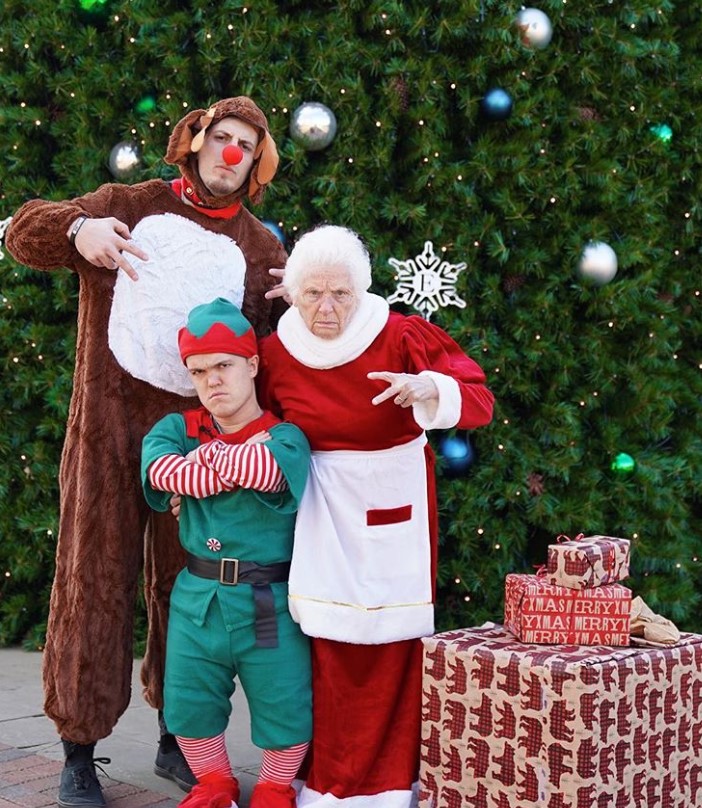 If this doesn't put you in the holiday spirit, I don't know what will!
RELATED: Bride Has Her Four Grandmas As Flower Girls At Her Wedding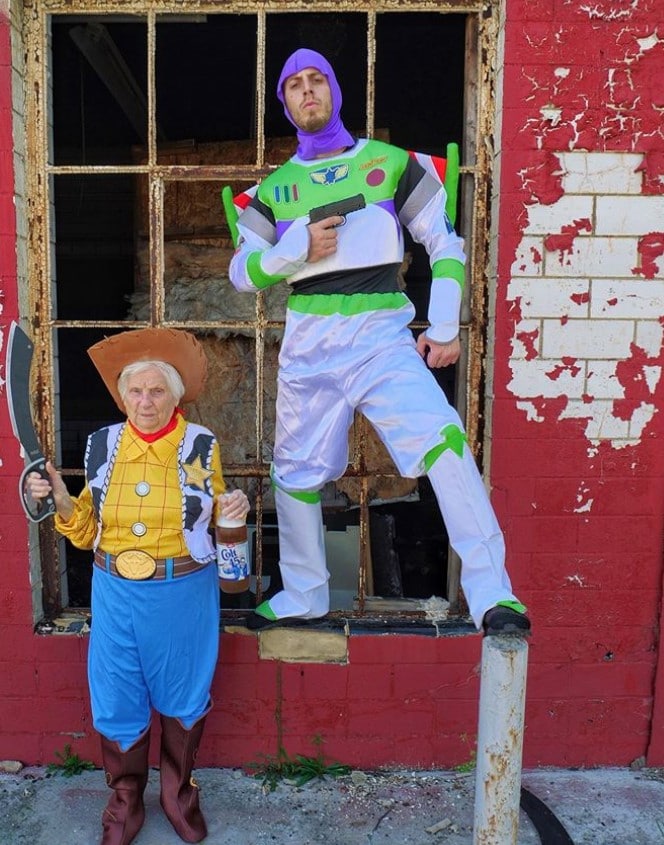 Not only do they dress up in funny costumes, but they also do prank videos, comedy sketches, and of course, Granny shares some of her life's wisdom! Check out one of their videos below and click here to see even more funny photos of their costumes. Which one is your favorite? Check out a few more below…
https://www.instagram.com/p/B0Gszc8lRn-/
Here Ross and Granny re-create some scenes from The Lion King to celebrate the new Disney film.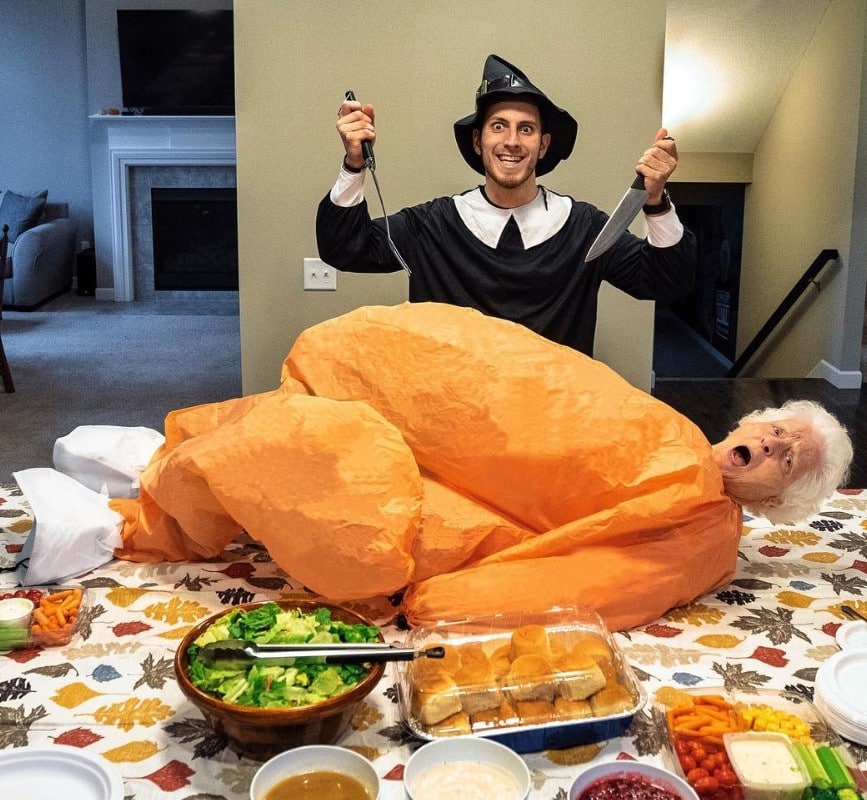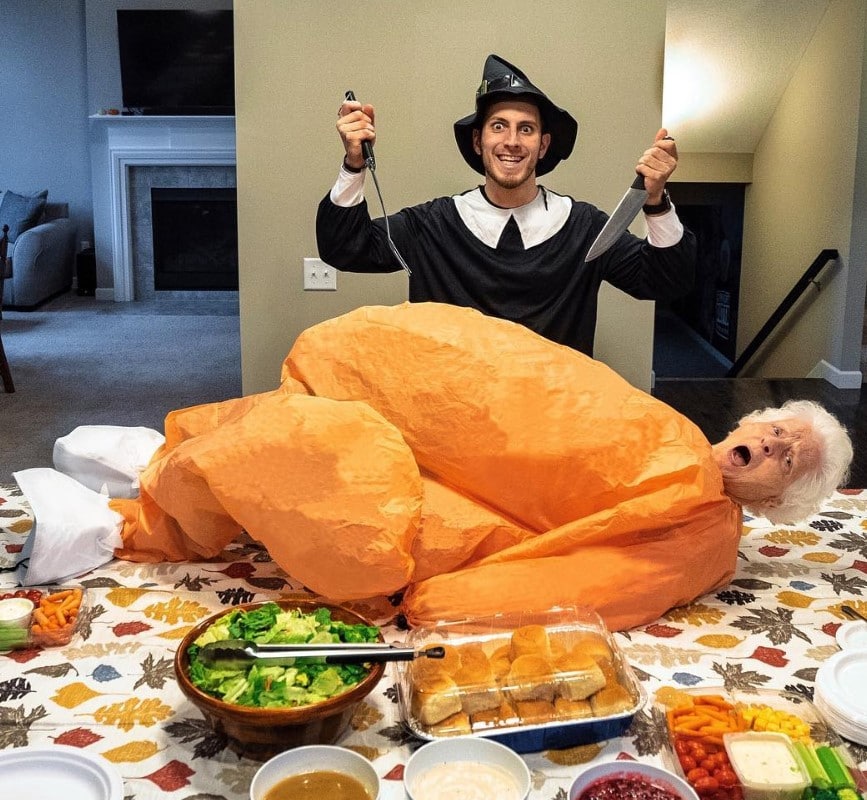 In this photo, Granny is a turkey! They love to create photos based on different holidays and celebrations.
Here they share their love for pizza… and their needs for Tums. I bet a lot of people can relate to this!