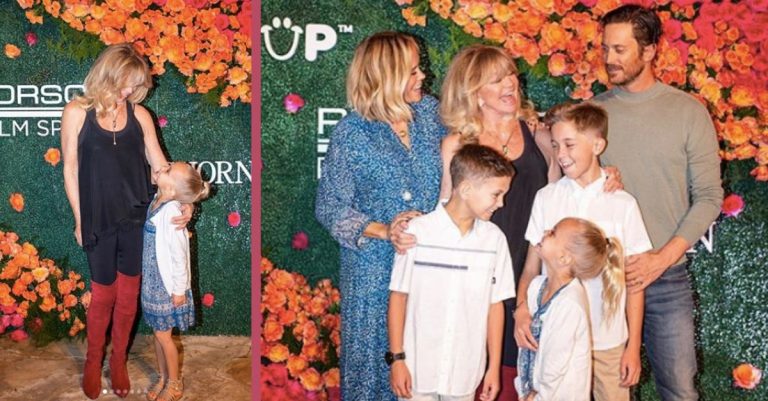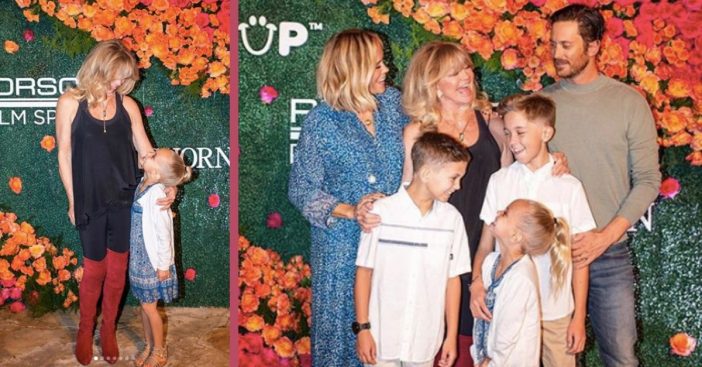 Goldie Hawn sure has an eye for fashion! The 74-year-old actress turned heads at a recent red carpet event in black silk and thigh-high boots. The red carpet event was actually a charity event honoring American singer-songwriter Barry Manilow. Hawn was accompanied by her six-year-old granddaughter Rio. Hawn was wearing, specifically, black skinny jeans and a loose silk cami layered over a black singlet. Her thigh-high boots were red suede, gorgeous!
Moreover, Hawn sported some soft waves in her hair and added a simple gold necklace for an accessory. She is surely the queen of effortless fashion! Hawn hosted the event on behalf of her foundation MindUP. Her foundation helps children to improve their brain health through mindfulness practices.
Goldie Hawn stuns at a red carpet event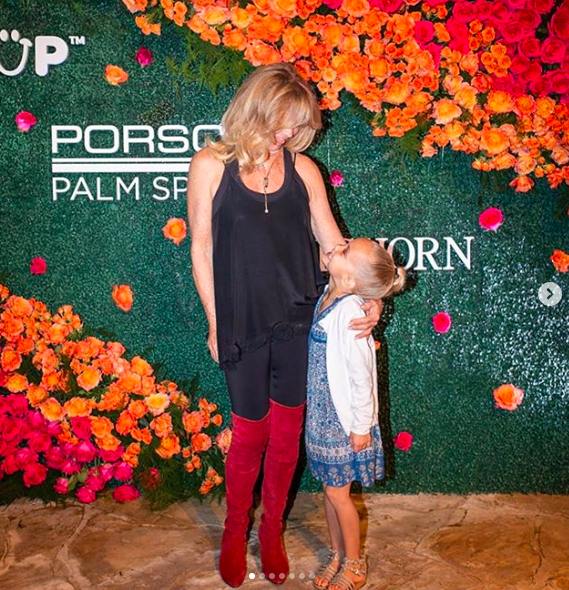 Hawn posts all the photos to her Instagram account. She writes, "Couldn't have picked a better date than my granddaughter Rio for my event in Palm Desert benefiting @mindup where we honored the wonderful @barrymanilowofficial ❤️ Thank you from the bottom of my heart to everyone who came and made this event a success 🙏🏼 We are so grateful for your support!"
RELATED: Kate Hudson Remembers Sweet Moment From Kurt Russell And Goldie Hawn's Early Relationship
Hawn's two other grandchildren (Rio's older brothers) were also pictured at the event alongside parents, Oliver Hudson and Erin Bartlett. Fans were so excited to see different members of the family, but were also quick to comment on Hawn's stunning outfit. "Mind up is a wonderful program. And you are one hot granny!" someone says.
What it's like for her to be a grandmother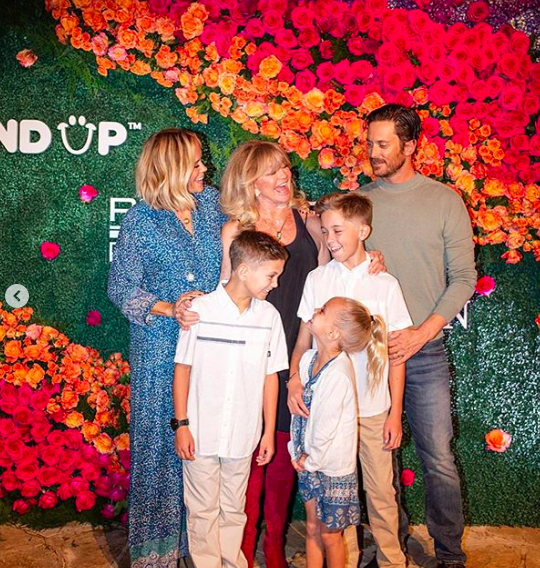 Hawn talks to Australian Women's Weekly previously about what it's like to be a grandmother. She says, "A good family is the answer to happiness… I look at our kids and grandkids and there's nothing in the world that could make me as proud as I am of all of them."
How sweet! One thing is for sure, Rio is the perfect mini-me of her grandmother!