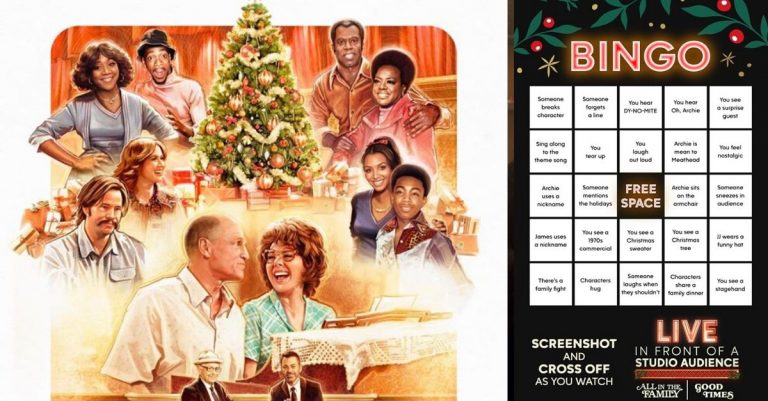 'Live in Front of a Studio Audience: All in the Family and Good Times' starts now!

Play this fun bingo game as you watch the classic episodes with new actors.

Are you watching it with us? 
Just as Live in Front of a Studio Audience: All in the Family and Good Times is starting, here is a fun surprise! ABC posted a fun bingo board on its Facebook page to play along with while the show is on. For instance, the show is set to air tonight, December 18th at 8 pm ET.
You can either save and print out the bingo board, or screenshot it on your phone and cross off as you go! While you play, you should be on the lookout for actors to flub their lines (it is live after all!), when Archie (played by Woody Harrelson) sits in his iconic armchair and more.
'All in the Family' & 'Good Times' Live Bingo Board
After the success of the first Live in Front of a Studio Audience, ABC is bringing back another episode of All in the Family, and an episode of Good Times, with new cast members. Reportedly, Jamie Foxx could not appear on the special, so ABC decided to swap The Jeffersons for an episode of Good Times.
RELATED: ABC's 'All In The Family' Cast Returns For Holiday Special With Justina Machado, Kevin Bacon, & Jesse Eisenberg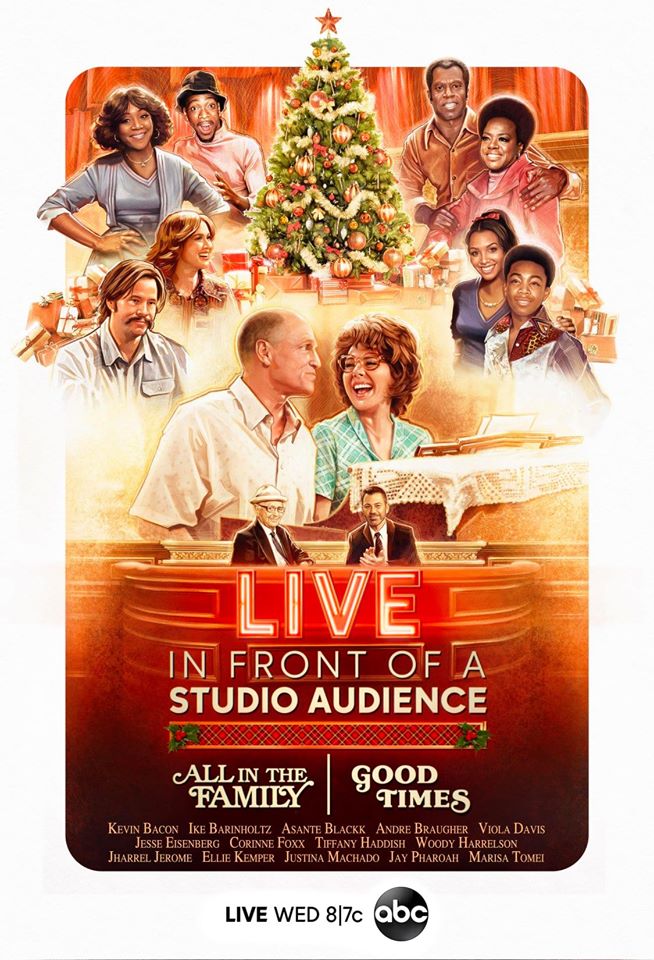 Many of the cast members from the first special will be back including Woody Harrelson, Marisa Tomei, Ellie Kemper, and Ike Barinholtz. Justina Machado, Kevin Bacon, and Jesse Eisenberg will join the live cast this time around.
Anthony Anderson and the iconic Patti Labelle came out to perform the theme song for Good Times. The episode will air just as it did in 1975. Viola Davis portrays Florida Evans, with Andre Braugher as James Evans, Jay Pharaoh as J.J. Evans, Asante Blackk as Michael Evans, Corinne Foxx as Thelma Evans, Tiffany Haddish as Willona Woods, and Jharrel Jerome.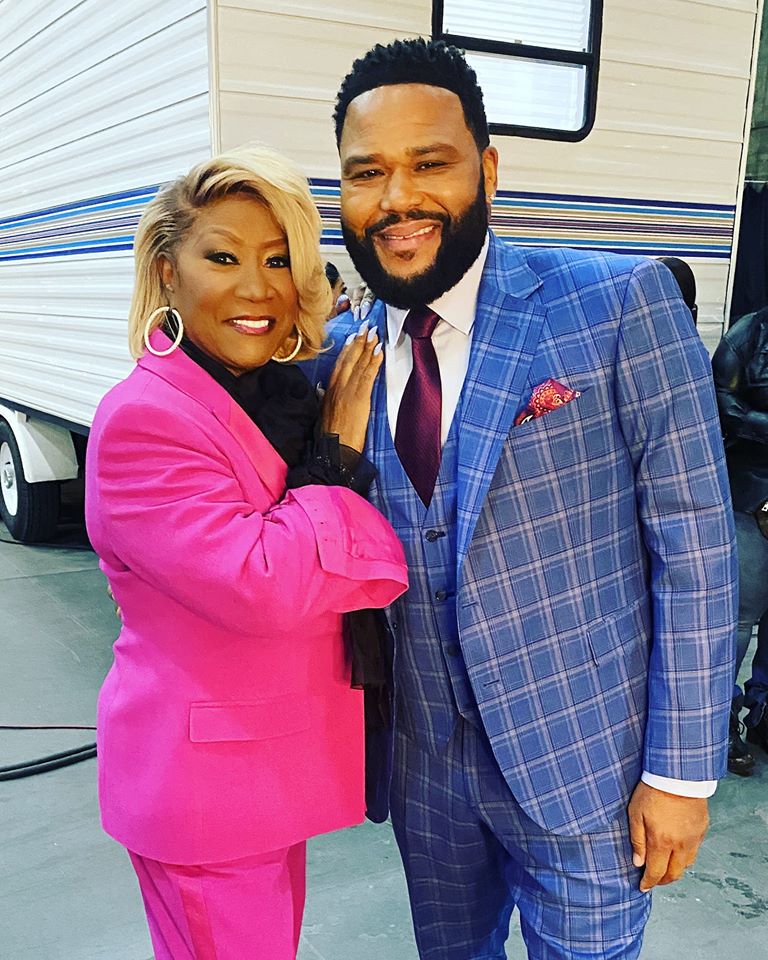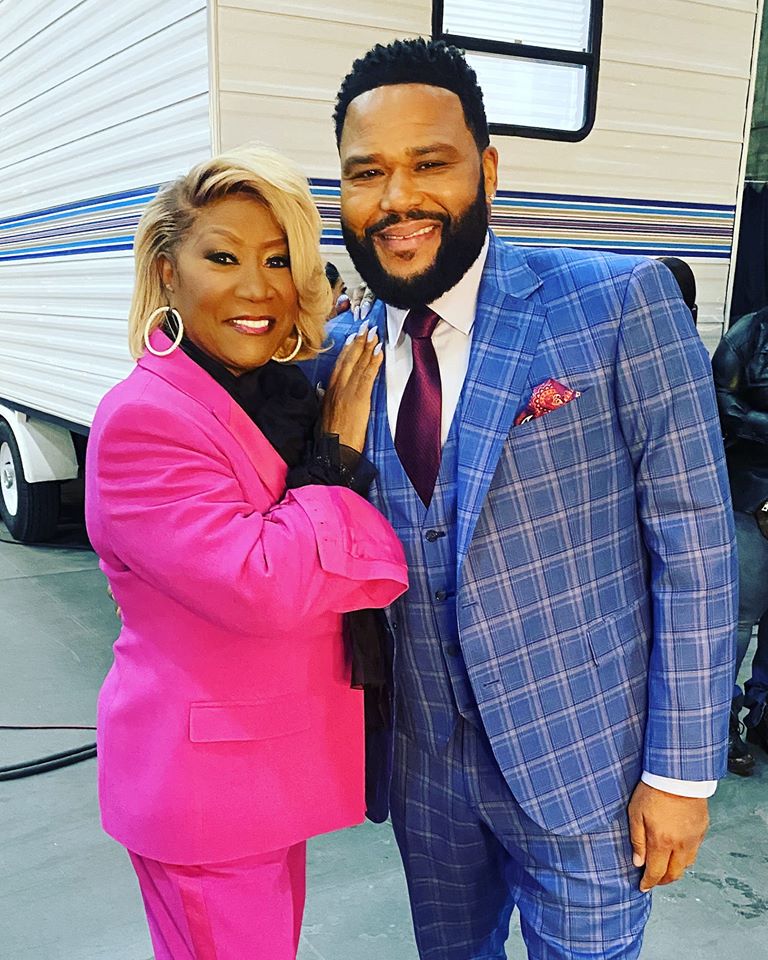 A fun surprise is that original Good Times cast member John Amos (James Evans in the original) came back to play Fred Davis in the episode! The rest of the original cast was there to watch the episode as well.
The cast is making jokes about the interruptions of the impeachment news. Jimmy Kimmel warned that the show may be interrupted due to the impeachment vote going on today. For those playing along with the bingo board, did you catch that "DY-NO-MITE?"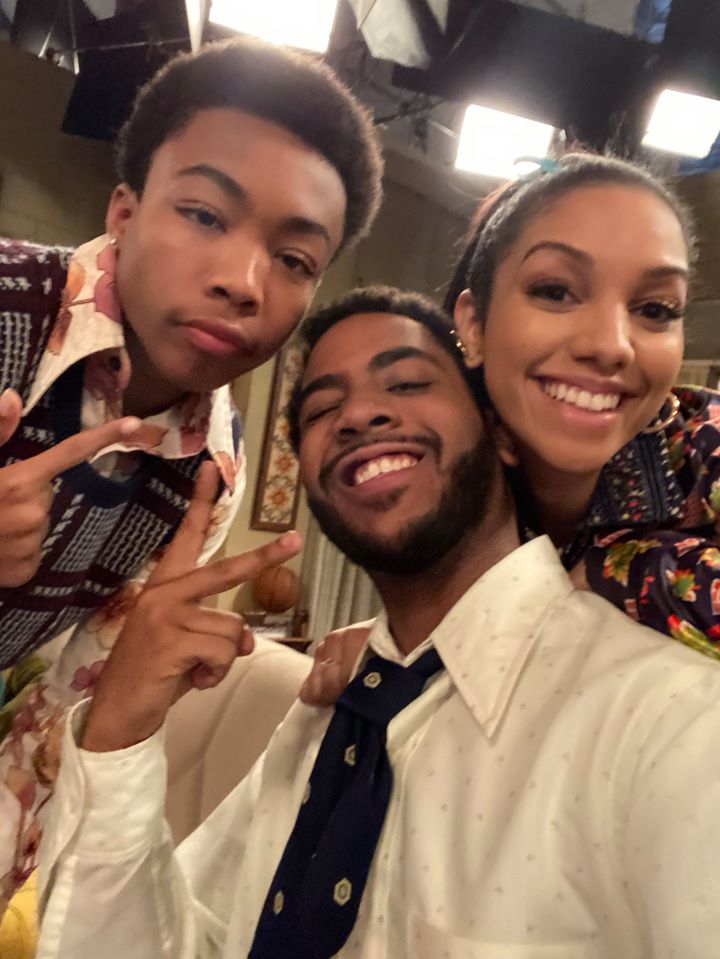 Martin Short came out to sing the theme song… but perhaps he was a little confused as he sang The Facts of Life theme song. All in the Family is up next! We travel back to 1976 for a special Christmas episode.
In conclusion, reminiscence with this video of "Those Were the Days":
Play More Games In The New DYR Arcade!