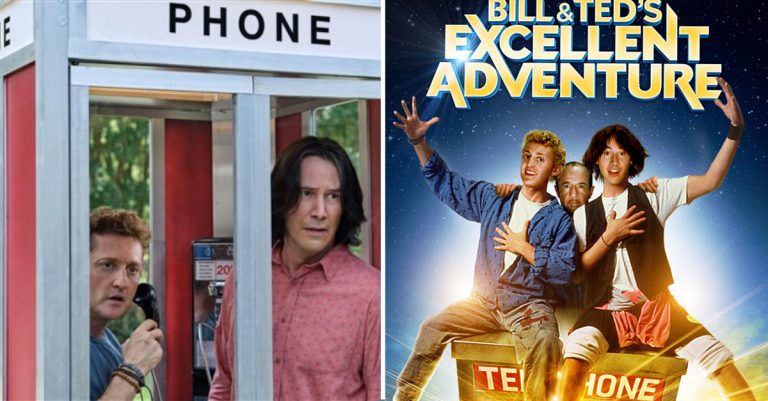 'Bill & Ted Face the Music' premieres in 2020. 

Alex Winter and Keanu Reeves will return in the new movie. 

In addition, a first look at the film is here! See the photos. 
The first look from the third movie in the Bill & Ted franchise is here! The new movie is called Bill & Ted Face the Music. Keanu Reeves and Alex Winter return for the third movie that will come out next year. Previously, they've done Bill & Ted's Excellent Adventure (1989) and Bill & Ted's Bogus Journey (1991). The third movie is long overdue!
According to IMDb, the movie plot reads, "Once told they'd save the universe during a time-traveling adventure, 2 would-be rockers from San Dimas, California find themselves as middle-aged dads still trying to crank out a hit song and fulfill their destiny." Do you remember Bill and Ted's band called the Wyld Stallyns? We sure do!
First photos of 'Bill & Ted Face the Music'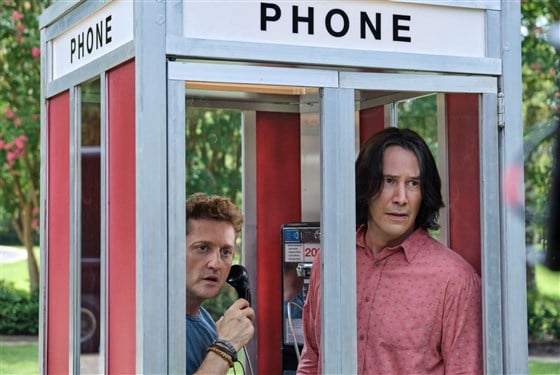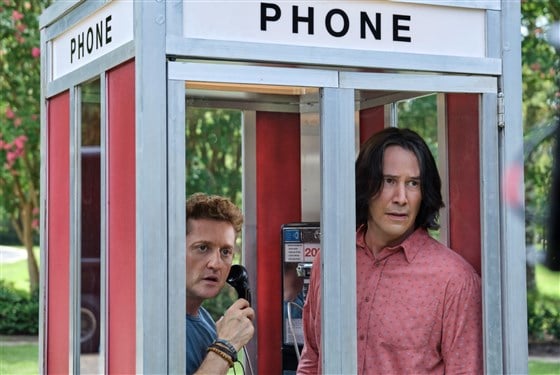 "They were told when they were teenagers that they were going to save reality, and they've been working on it the whole time," writer Chris Matheson (who co-authored the films with Ed Solomon) told Entertainment Weekly. "Now an emissary from the future comes and says, 'You've got to do it right now. We've got literally 80 minutes or all of reality will come to an end.'"
RELATED: Keanu Reeves Announces That A New 'Bill & Ted' Movie 30 Years In The Making Is Coming
The film also stars Samara Weaving and Brigette Lundy-Paine as their daughters. The Grim Reaper/Death played by William Sadler will also be in the new film. Musician Kid Cudi will appear as himself. Three new photos were released from filming, which is currently going on.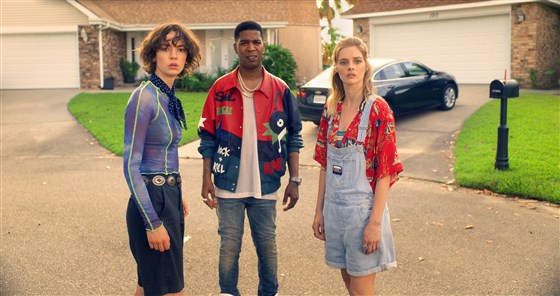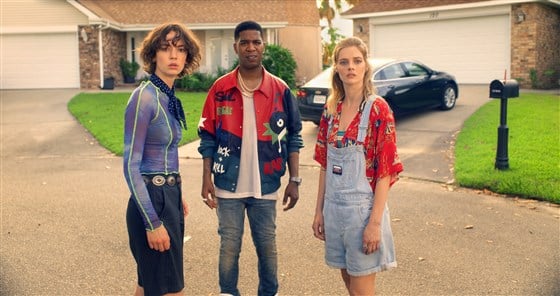 Bill & Ted Face the Music premieres on August 21, 2020. Will you be watching?