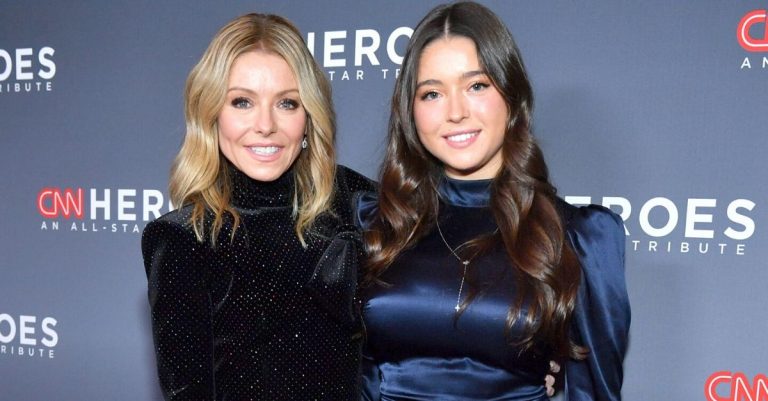 Kelly Ripa and her 18-year-old daughter, Lola, recently went as a mother-daughter duo to the CNN Gala. They rocked gorgeous mini-dresses at the event and posed for photos. The red carpet event was for the 10th Annual CNN Heroes: An All-Star Tribute event with Anderson Cooper. Ripa was to co-host the event.
The two would pose for photos outside of the American Museum of Natural History in New York City. They both sported similar-looking high-neck, long-sleeved mini dresses and they look stunning! 49-year-old Ripa dons a sparkly black velvet Balmain dress with black embellished heels. Lola sports a navy silk dress from Reformation with a drop necklace for accessories. She also has off-white heel booties on for footwear.
Kelly Ripa and daughter Lola rock the CNN Gala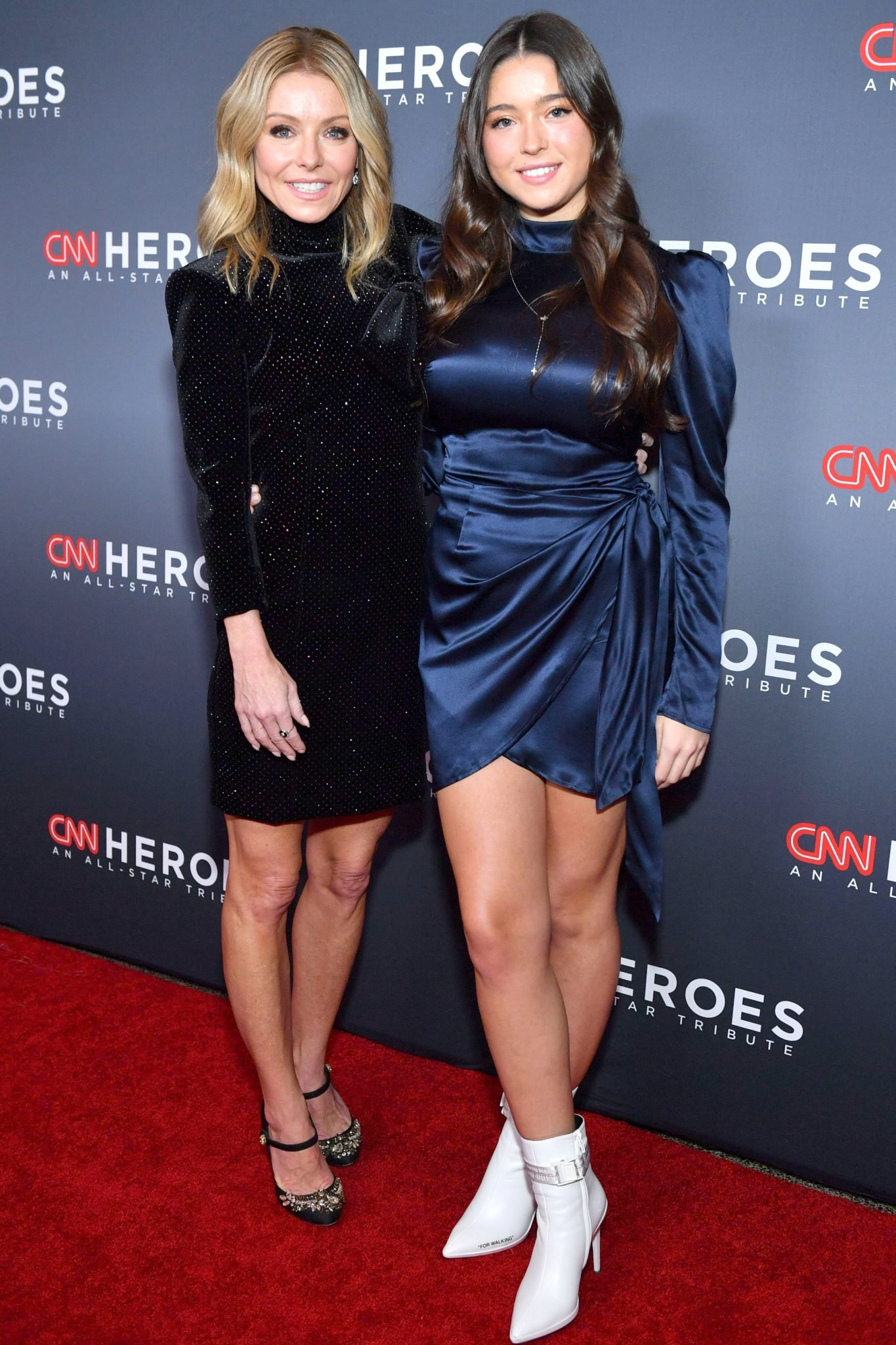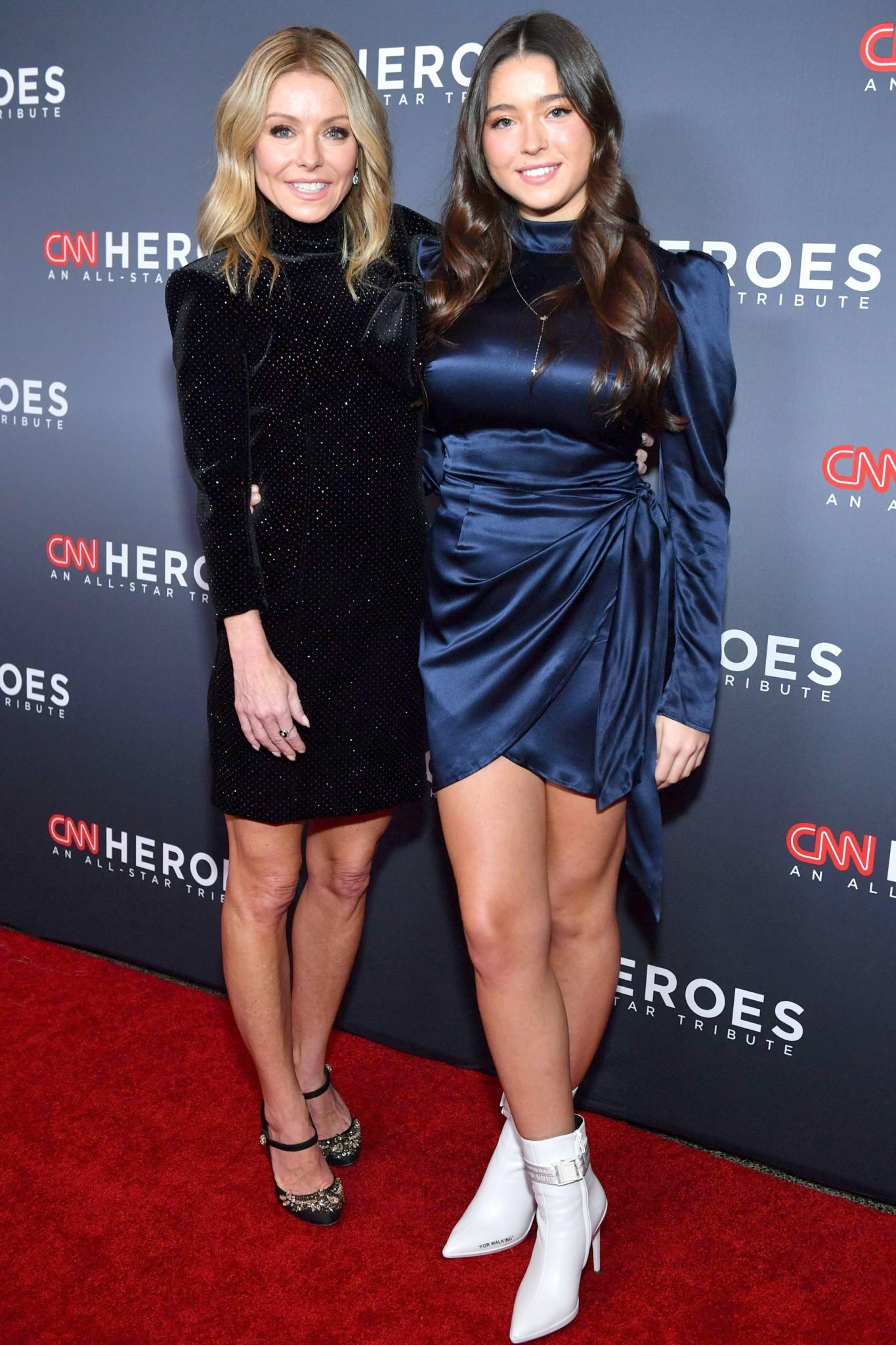 Lola has been studying hard off at her first year at New York University. She recently wore this exact same dress at her family's Thanksgiving celebration last month. Ripa dons a similar style of dress on Thanksgiving, but in the color Emerald green instead. "#thankful for this #blackfriday #thanksgiving photo. Better late than never. 🦃🦃🦃🦃🦃," Ripa captions the photo.
RELATED: Kelly Ripa And Mark Consuelos Channel Their Inner Morticia And Gomez Addams With Halloween Costumes
Ripa would also share a throwback photo to commemorate the Thanksgiving holiday. She's been feeling pretty nostalgic as they only have one child left at home before she and husband Mark become empty-nesters. Ripa even decorated her Christmas tree with nostalgic family photos this year!
Ripa on her daughter, Lola, growing up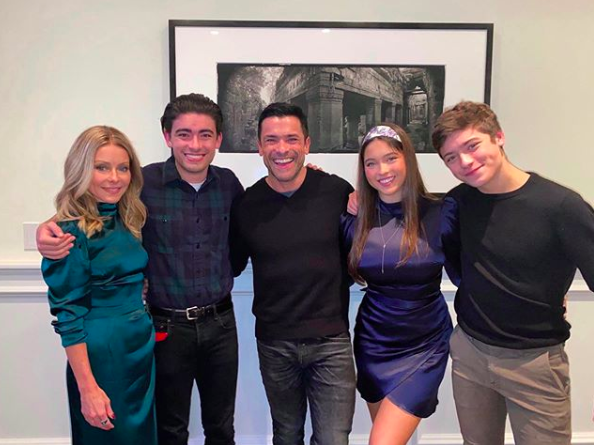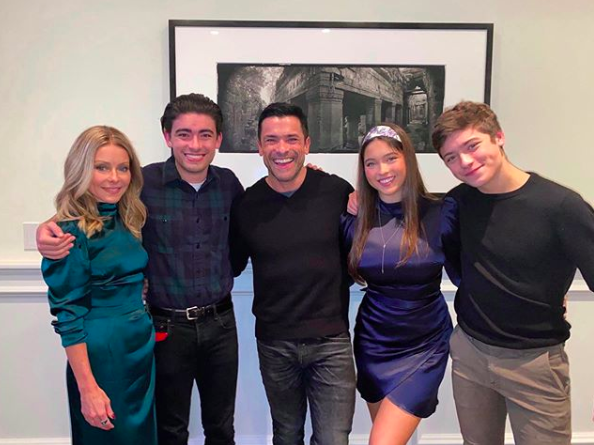 Ripa reminisces about her little girl, Lola, and how much she's grown. Already 18! "When she was a little girl, like, 3 years old, she used to play dorm room in her bedroom. First she played sleep away camp, then she played dorm room," mom Ripa says. "So this is like a girl who was meant to live away from us. She was born to live outside of the house!"
As for when asked about dropping her daughter off at college for the first time? Lola seemed to be too excited to care! "Dropped her off? She jumped out of a moving car and was like, 'Bye!' Bye, bye!'" Ripa jokes.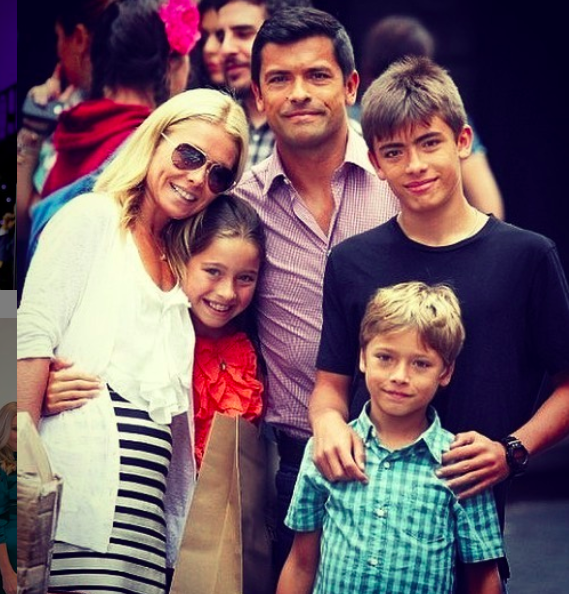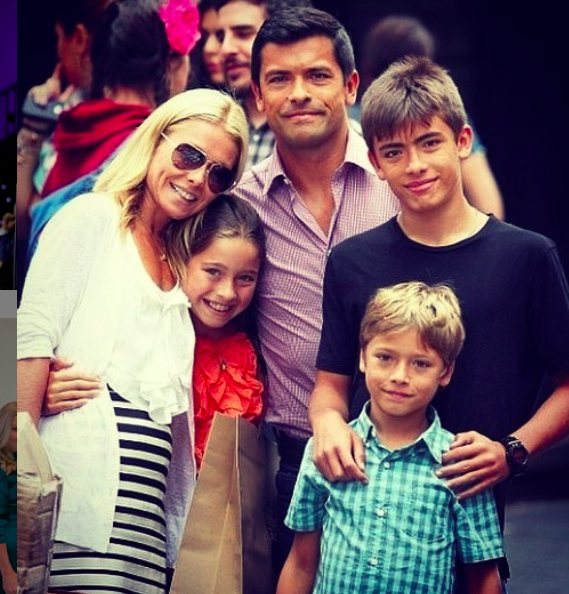 The family seems to be super tight-knit, especially around the holiday season. We're sure mama Kelly Ripa is excited to get her kiddos back home for the winter break! Check out the video below on the lessons that Kelly Ripa and Mark Consuelos have taught their kids.