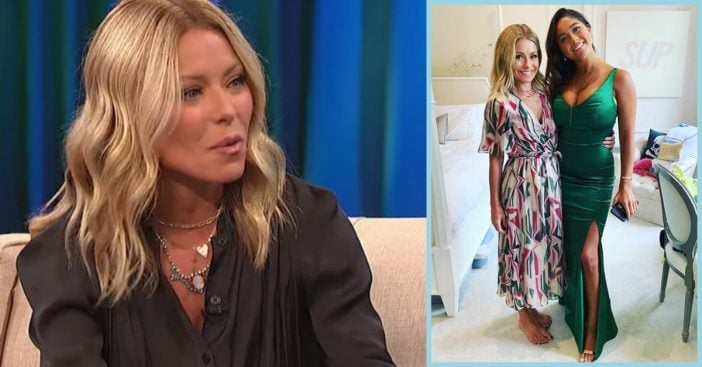 According to Kelly Ripa, her daughter, Lola, took full control over her prom dress earlier this year and her parents were not expecting it! The 18-year-old allegedly worked with a tailor to alter her gorgeous emerald green gown, adding a V-neck and high leg slit. However, Ripa says her daughter took it to an unexpected level without their knowledge!
"That's prom," Ripa says to host Jerry O'Connell on the premiere episode of the Jerry O' Show. "That's the prom dress that we had made and she had altered behind our back."
Ripa has the best reaction for her daughter's dress alterations
The designs for Lola's dress were done by NYC-based tailor Raza Wijdan and styled by her mother's stylist Audrey Slater.
"So that's why the girls are fully on display," Ripa says. "Everybody came down the stairs together. And I just mean Lola." Of course, Ripa did not forget to give her daughter a compliment. "She's a smart girl. She's a nice girl."
Ripa also talks about how long it takes for her daughter to send her an "approved" photo for her mom's Instagram account. "Took me 20 hours to get that photo. I was like, 'Please just give mommy one. Just one photo!'" she says.
Of course, as Ripa is telling the hilarious story about her daughter's prom dress, everyone couldn't help but laugh! The Ripa-Consuelos gang is always getting themselves into something that makes for a great story.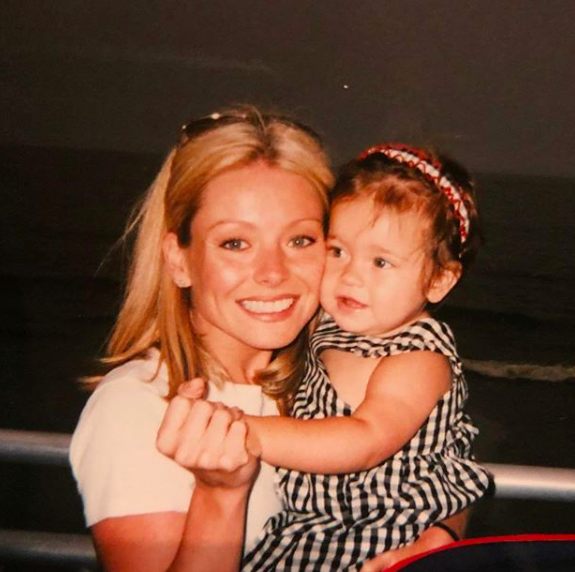 Lola actually caught her mom and dad in an intimate moment right on her 18th birthday no less! It was on Father's Day as well, and what better way for the couple to celebrate the day than to show her husband how much she loves him? Well, Lola caught a glimpse of something she never wanted to see!
They heard her shut the door and exclaim, "You just ruined my birthday and my life and I used to see in color and now everything is gray." Sounds like a typical teenager! At the family brunch, Lola told her parents that they were "disgusting" and had "no chill."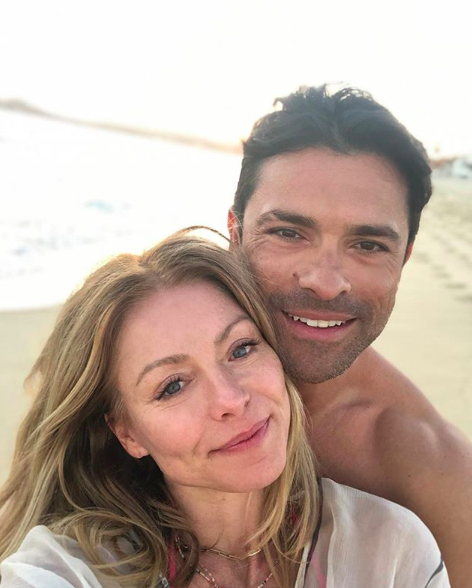 At least it sounds like the Ripa-Consuelos family knows how to have a good time and laugh things off! Watch Kelly Ripa talk about her daughter's prom dress story in the video below.