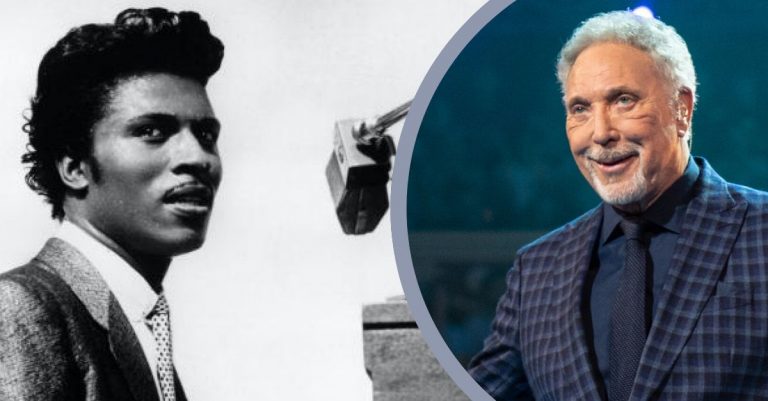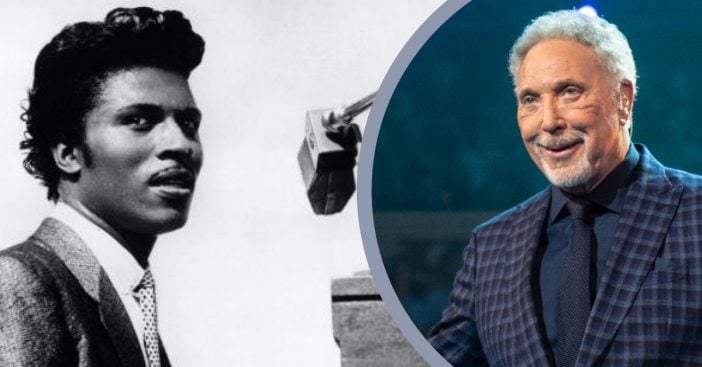 Tom Jones maintains regular contact with Little Richard, 86.  To this day Tom Jones, a major fan of Little Richard, gets to enjoy hearing that beloved singing voice. In fact, Little Richard still enjoys singing to him down the phone.
Not only is this enjoyable for Jones but it is also therapeutic for Little Richard. Singing does not help a tired throat so much as it channels his focus away from joint pain. "He busted his hip and it hasn't fixed properly so I went to see him in Tennessee," Jones, 79, said. That discomfort left a mark but it hasn't been enough to deter the musical sensation from gracing Jones with his voice.
Tom Jones and Little Richard maintain an inspiring friendship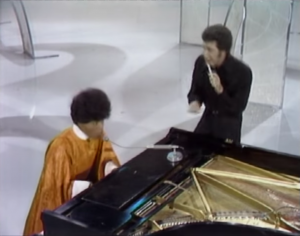 "I've called him up from time to time to ask how he is. He sang "Strange Things Happening Every Day" on the phone. It sounded great," Jones explained as he reminisced. Without missing a beat, he always honored Little Richard in kind. "I told him I always finish my show with that song and he told whoever was in the room, 'Oh my soul. Tom Jones does that song every night.'" He may be feeling "not so well" lately, according to Jones, but his voice betrays none of that.
RELATED: The Bionic Woman Herself, Lindsay Wagner, Still Going Strong At 70
Next year, Jones celebrates a big birthday of his own. He plans on embracing his eighties with something special, including more covers that are equally meaningful for him. "They are covers, but interesting as I've got a big birthday coming up. It's about time that I got some good songs in that are good for my age now rather than trying to be something I was 50 years ago."
All news about Little Richard is good news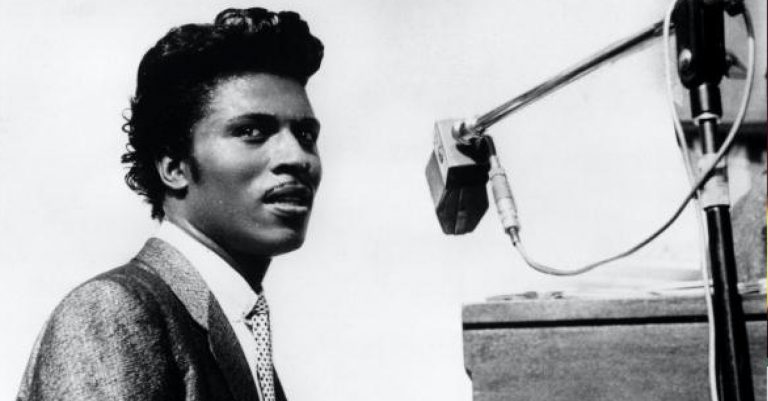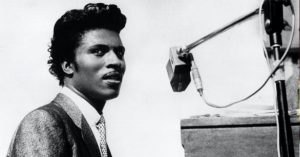 Without constant assurances about their favorite artist, some fans start to worry. In 2016, LIttle Richard and attorney William Sobel, who represented him for 30 years, had to deny claims that he was "clinging to life." Sobel made the announcement to Rolling Stone. "He said, 'You know, I want you to talk to [the press] because I'm really annoyed this thing started on Facebook. Not only is my family not gathering around me because I'm ill, but I'm still singing. I don't perform like I used to, but I have my singing voice, I walk around, I had hip surgery a while ago but I'm healthy.'"
Tom Jones is as much a LIttle Richard fan as he is his friend. Despite visa complications preventing him from doing anything work-related, Jones almost couldn't resist the chance to get on stage when he saw Little Richard perform in 1965. "He was on fire that night, and I wanted to help him rip all hell out of that tune, but I didn't." It took everything he had, and to this day wishes he had acted differently. "I tell you, I still think about that sometimes. That's a regret."