Sir Tom Jones recently posted a video to his Instagram of his time with The Voice UK. The video shows him performing the hit "Kiss" by the legendary Prine. "‪I think I'd better dance now…‬ ‪💋" he captions the video on social media. Jones had the entire audience clapping and singing along, along with the other show judges. Everyone was loving the performance!

Fans at home loved the performance, too, and now they can view it anytime they want on Jones's Instagram account! "Awww Tom your voice is unique and you are such a gentleman,😍" a fan writes. Another says, "Aaaaaaa!!!!!! I've waited for this song for so long!!"
See Tom Jones performing "Kiss" by Prince
https://www.instagram.com/tv/B9cnzDBldCR/?igshid=x96hcwe2ytqg
Anyone can recognize the classic Prince song from the moment Jones sings the first couple lines…
You don't have to be beautiful
To turn me on
I just need your body, baby
From dusk 'til dawn
You don't need experience
To turn me out
You just leave it all up to me
I'm gonna show you what it's all about
RELATED: Willie Nelson Sheds A Tear During Incredible Performance Of "Always On My Mind"
The song still goes down in history as one of the classic hits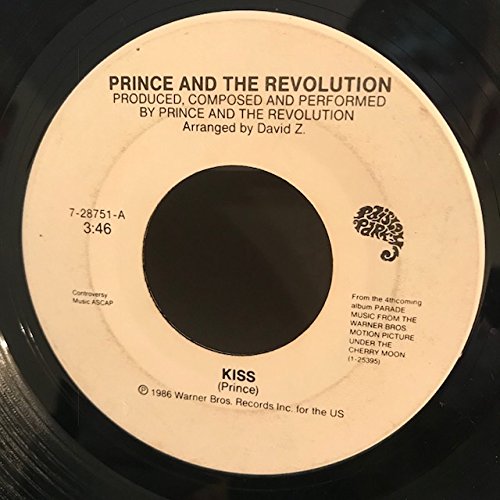 "Kiss" was originally released as the lead single from Prince's eighth studio album Parade. It was the No. 1 hit worldwide and held the number-one spot of the US Billboard Hot 100 chart for two weeks. The single would go on to become certified Gold in 1986 for sales of 1,000,000 copies by the RIAA. The song would also go on to rank number 464 on the Rolling Stone list of the 500 Greatest Songs of All Time. NME would rank the song number 4 in their list of The 150 Greatest Singles of All Time. The same magazine voted "Kiss" as the best single of the year 1986.
Do you remember the song "Kiss" by Prince? Take a look at the official music video below.