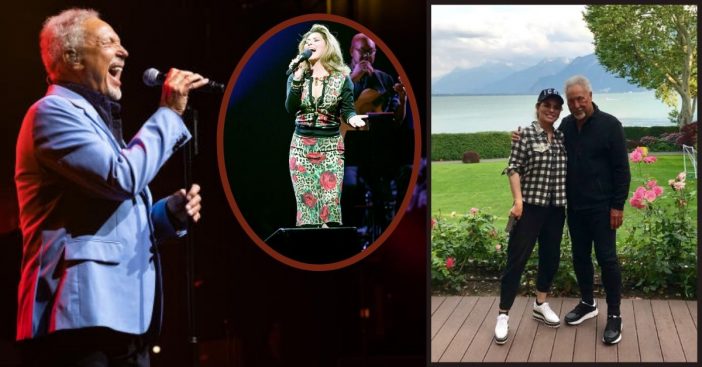 Isn't it great when two amazing artists come together? Especially when they're some of your top favorite artists, the fans will certainly go wild. Shania Twain recently posted a photo of herself with Tom Jones on her official Facebook page.
"So great to spend some time with Tom Jones while he's here, can't wait to see the show at Montreux Jazz Festival tonight! 😍" her post says. Jones was scheduled to perform at the Montreux Jazz Festival which takes place from June 28th to July 13th. The event is a jazz festival held in Switzerland and is known as the second largest annual jazz festival in the world after Canada's Montreal International Jazz Festival.
Fans are so excited to see the two together
https://www.facebook.com/ShaniaTwain/posts/10156985760637655
It's unclear what the two were meeting up for in Switzerland, whether it was for a musical collaboration or just to hang out! Whatever it was for, fans of the two absolutely loved that they were together in one place. "Great picture Shania! I bet he sang those lyrics…"She's a lady" to you! Classy lady Always!" says one Facebook fan.
Another says, "I love Tom Jones. He's such a lovely guy.  I am also now a big Shania Twain fan after watching a tribute act that did all your songs."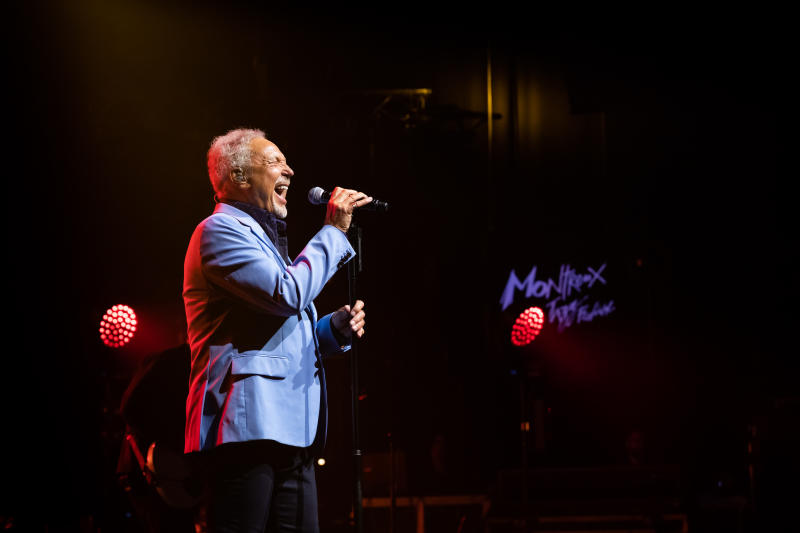 While we are waiting on a fully recorded video of Tom Jones's performance, we do have a sneak peek from the festival! Elton John was also performing at the festival and there is live footage of him performing his hit "Rocket Man."
As for Shania, the songstress is gearing up for her Las Vegas residency happening this December. The residency will be called "Let's Go" and will take place at the Zappos Theatre. The residency will run from December 2019 through early June 2020. She has been posting about it nonstop on her social media and fans are super excited to see her in action!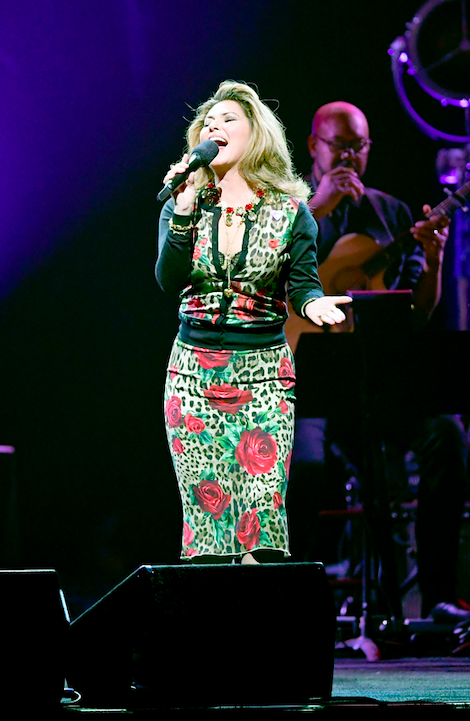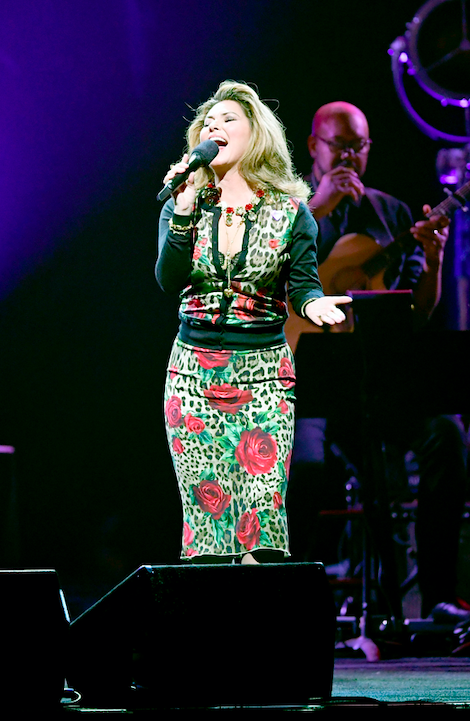 Are you excited to see Shania Twain and Tom Jones together? We wonder what they could've been up to! Take a look at a sneak peek video from the jazz festival, the live footage previously mentioned of Elton John singing "Rocket Man."
Tom Jones has been on a tour recently as well.