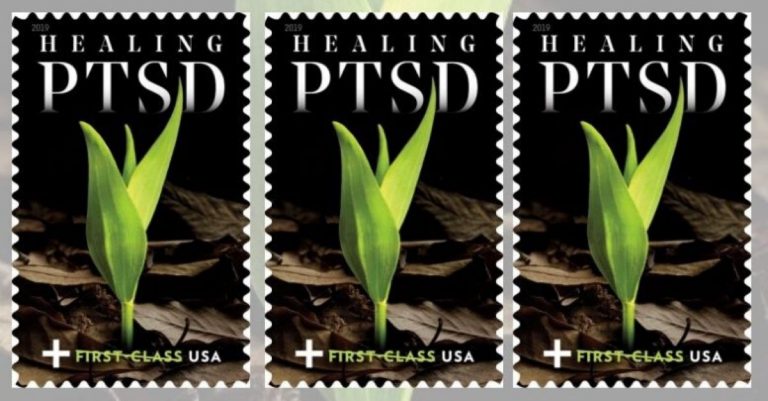 The U.S. Postal Service released a new stamp.

The stamp's proceeds will go towards veterans with post-traumatic stress disorder (PTSD). 

For instance, take a look at the simple, but beautiful stamp. 
The U.S. Postal Service has released a new, very special stamp for customers. The new stamp is of a green plant sprouting up from the ground under fallen leaves. It is meant to mean healing, which is appropriate because the funds go to veterans who have been diagnosed with post-traumatic stress disorder (PTSD).
In addition, the Postal Service released a statement about the new stamp. They said, "The Postal Service is honored to issue this semipostal stamp as a powerful symbol of the healing process, growth, and hope for tens of millions of Americans who experience PTSD."
New "Healing PTSD" stamps for veterans dealing with post-traumatic stress disorder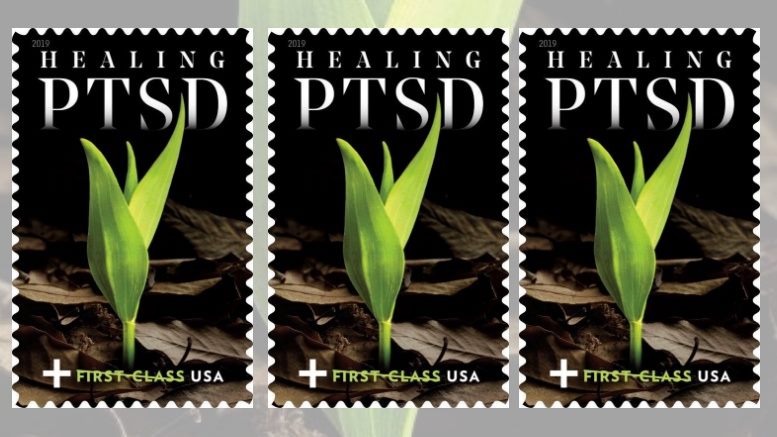 The statement continued, "With the issuance of this stamp, the nation renews its commitment to raise funds to help treat soldiers, veterans, first responders, health care providers and other individuals dealing with this condition."
RELATED: Bon Jovi Performs New Song "Unbroken" For Veterans At Rockefeller Center Christmas Tree Lighting
A portion of the funds raised by selling the stamps will go to the U.S. Department of Veterans Affairs. The stamp itself was created by Greg Breeding with original artwork by Mark Laita. The stamp itself also says "Healing PTSD."
What do you think of the new stamp? Will you purchase them? In conclusion, the proceeds are going to a great cause!
RELATED: Wounded Veteran Has Service Dog As Best Man At His Wedding