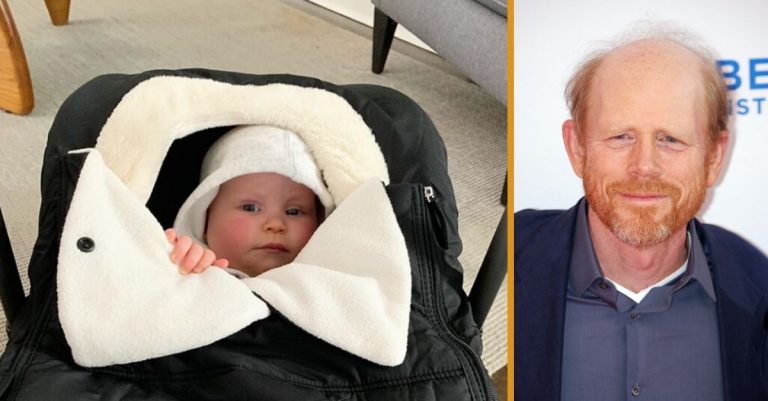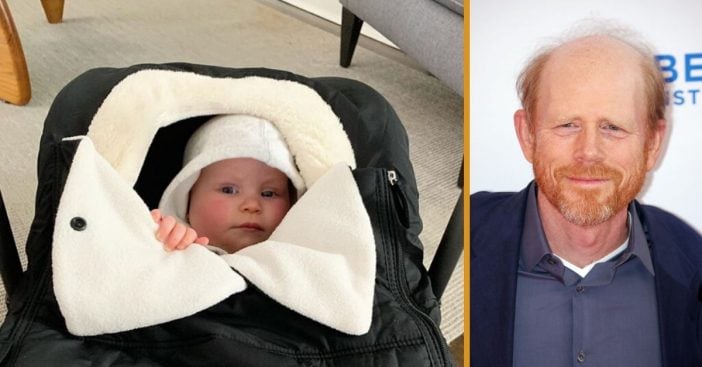 Ron Howard's son Reed recently had a baby! The Happy Days and Andy Griffith Show star seems to be very in love with his sweet little granddaughter. Fans cannot get enough photos of her as well! Recently, Reed shared several photos of the little girl named Aspen who was born in April.
One of the photos is of Aspen all bundled up and ready to go on a walk out in the cold weather. Reed captioned the photo, "The Arctic blast has made our morning walk very cold but she doesn't seem to mind. #igloobaby" How cute is she? She seems to be playing peek a boo!
Ron Howard is a proud grandfather
Reed also shared a photo of himself, his wife Ashley and Aspen. He captioned the photo, "My ladies." He seems very proud to be a new dad and Ron is proud to be a grandfather again! When Aspen was born, Ron shared the news on Twitter for his fans.
RELATED: Ron Howard's Son Looks Like A Real-Life Richie Cunningham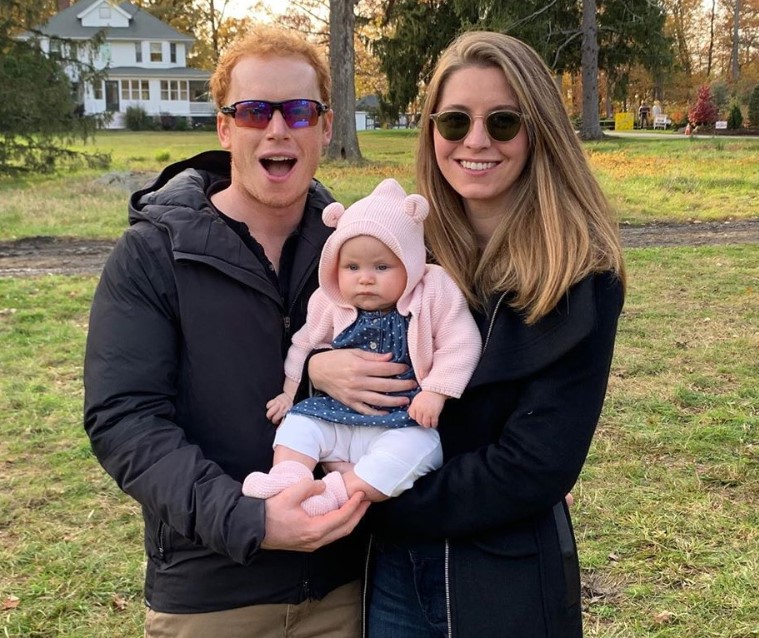 He wrote, "[Reed Howard] and wife Ashley were blessed with their first child yesterday. Here is Reed with daughter Aspen a few hours after her arrival. Ashley is doing great as is Aspen." Fans commented on the post sending their congratulations to Ron and the family. Many also commented on how much Reed looks like his father Ron.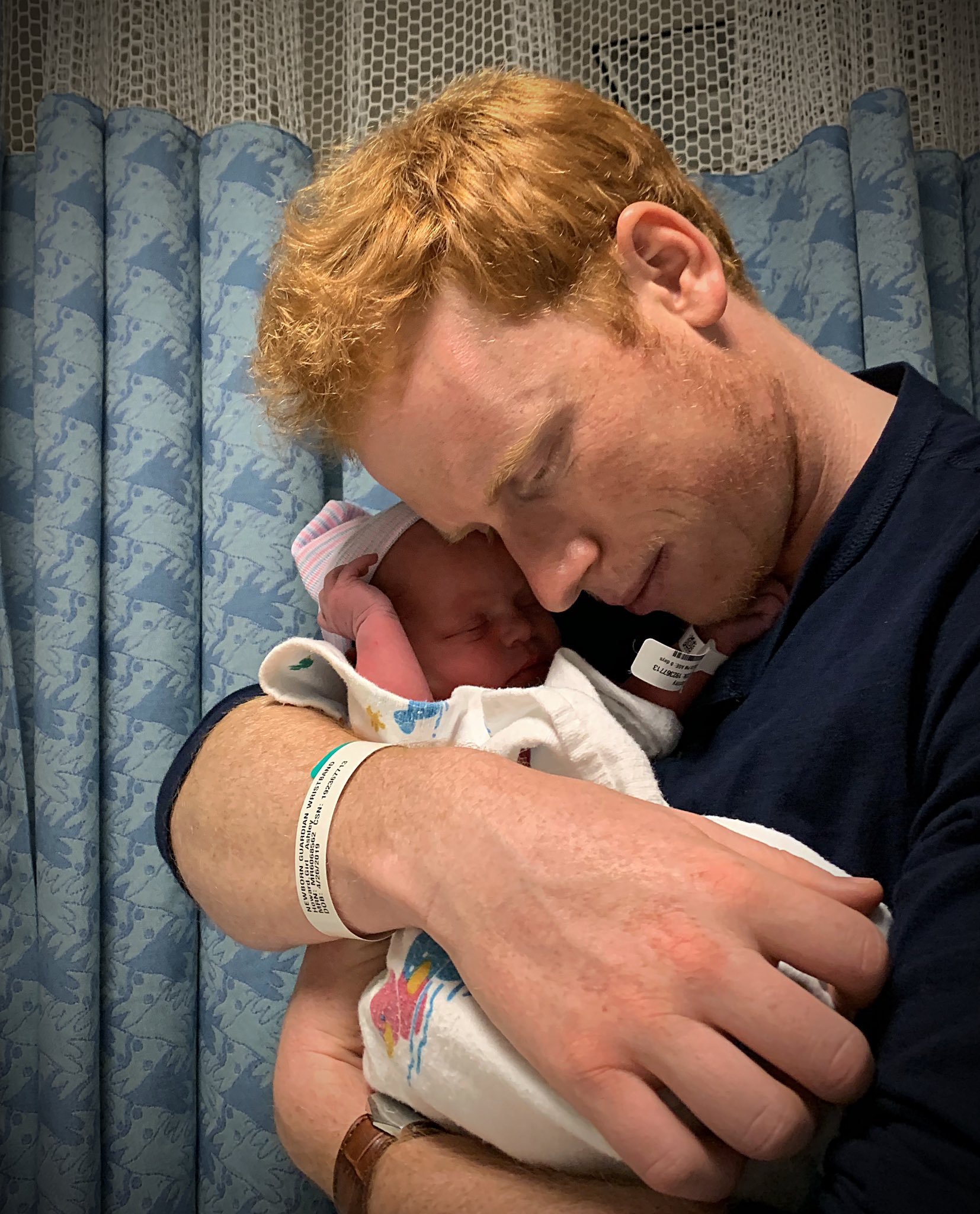 Ron also has two grandchildren from his daughter and fellow actress Bryce Dallas Howard. What do you think of adorable Aspen and her family? We hope they keep the photos coming!