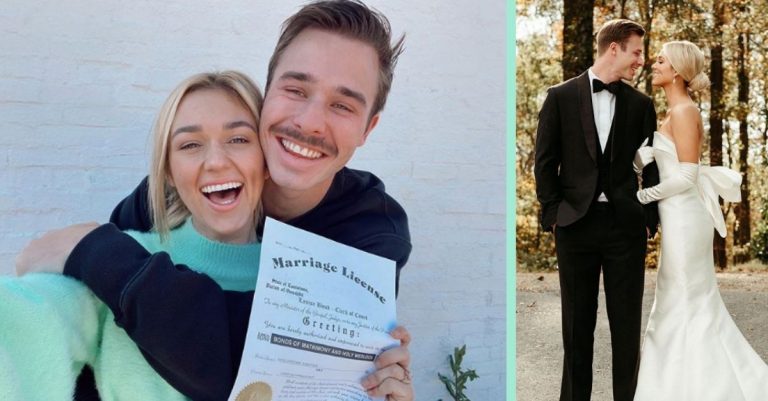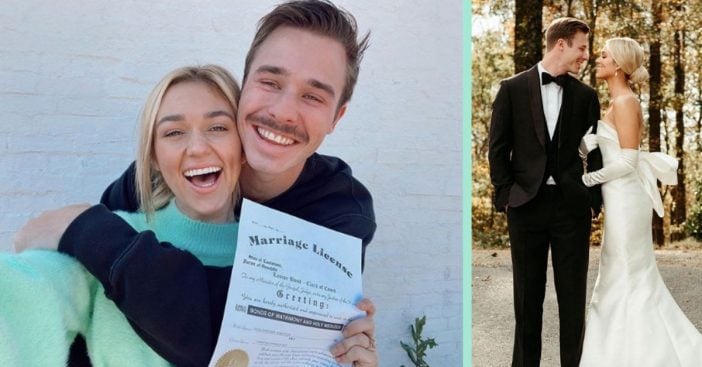 Christian Huff and Sadie Robertson are now married!

They say "I Do" in a private wedding ceremony on the family property. 600 guests were in attendance.

The couple plans to honeymoon in Cabo San Lucas, Mexico. 
Former Duck Dynasty star Sadie Robertson recently got married in a private and romantic wedding ceremony to Christian Huff. Reports say that the family converted a tennis court on their property with hedges and string lights to create the intimate setting for them.
"Christian is so kind and so affirming of who I am as a person. He makes me a lot stronger. I just feel like equally, we make each other better when we're together," Sadie tells PEOPLE ahead of her wedding. Of course, there are pictures of the two happily wed now, and it makes us all so happy. Congratulations to the couple!
Sadie Robertson & Christian Huff Tie the Knot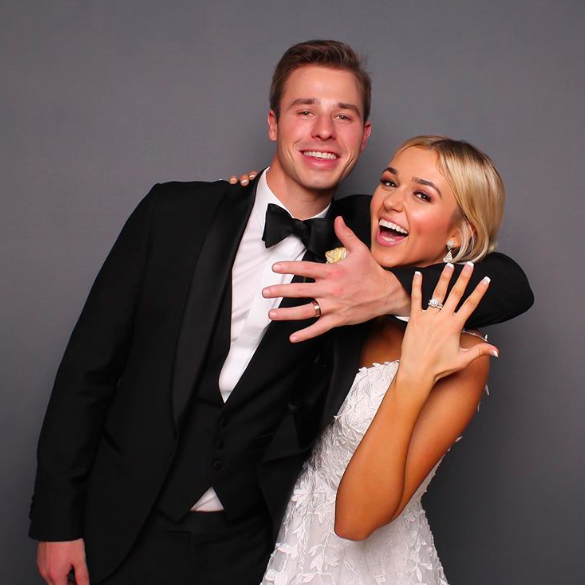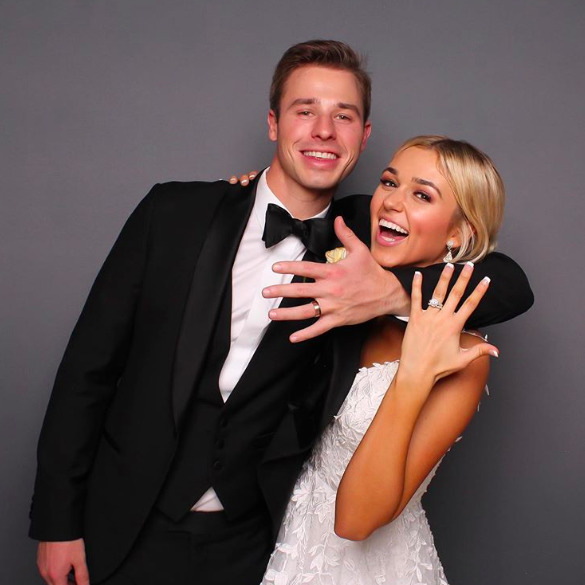 "When somebody makes you better and they're your best friend in the world, you don't want to spend a day without them. So we're excited to not have to spend the day without each other," Sadie says.
RELATED: 'Duck Dynasty' Cast: Where Are They Now?
She continues, "I love his adventurous spirit in life, how much my family loves him, so we're excited to be able to officially call him family." The couple was married in front of about 600 guests during their ceremony. Also in attendance was Sadie's former Season 19 Dancing with the Stars castmate Alfonso Ribeiro. Candace Cameron Bure of Fuller House was also present.
They share mutual excitement before the big day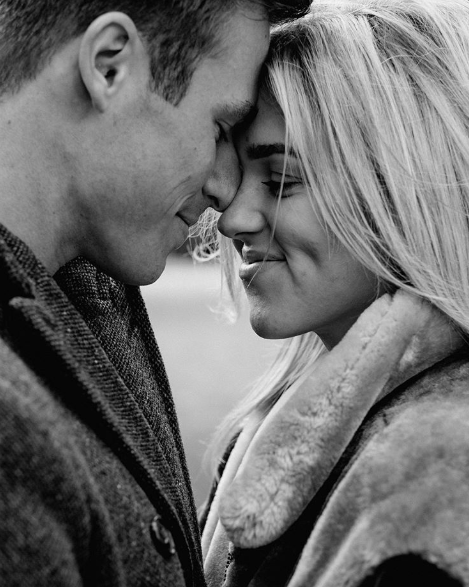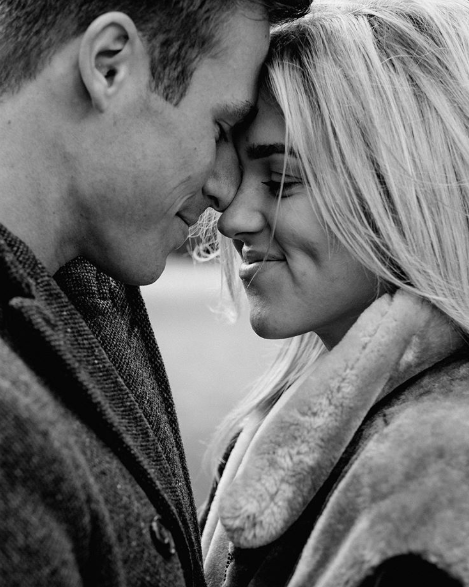 During the ceremony, the couple apparently shared both traditional and personal vows before joining their guests under a large tent for the reception. "Christian and I both love night; we love the stars and the moon, so I think all of it together is going to be so magical," Sadie says prior to the wedding.
Sadie got engaged to Huff back in June when he asked her the big question. She explains how her faith played a huge role in knowing that Huff was the one for her. "I think the most obvious is, everybody knows my faith is really important to me and his faith is the most important thing to him, so I think having Jesus at the center is really what makes our relationship work. And it makes it exciting because we're equally as passionate about this hope we have."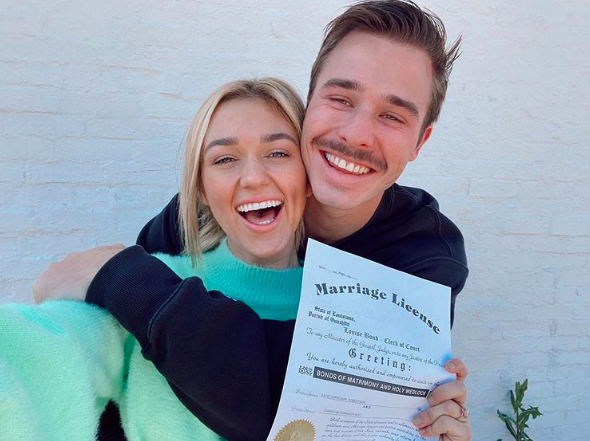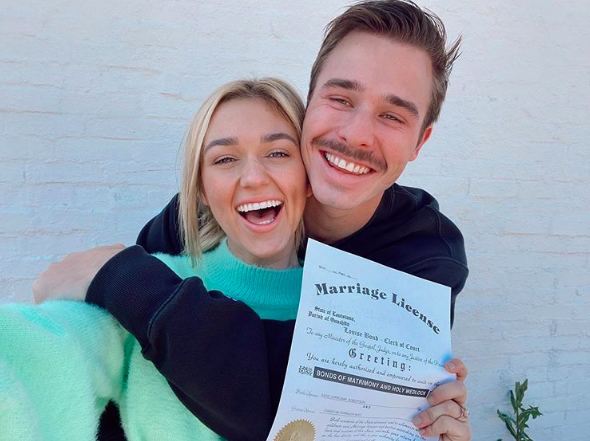 Sadie continues, "There's a lot of things in life that I feel like might be scary to jump into, but this, there's never been more peace. I'm just really excited."
The couple plan to honeymoon in Cabo San Lucas, Mexico. Congrats to them! Watch their proposal video down below, it's so adorable!