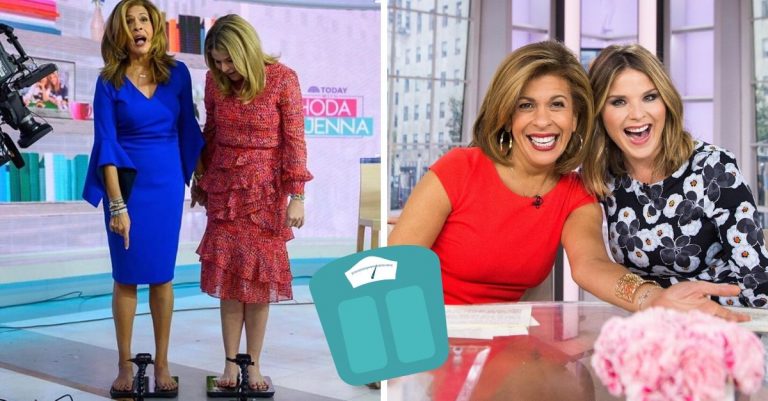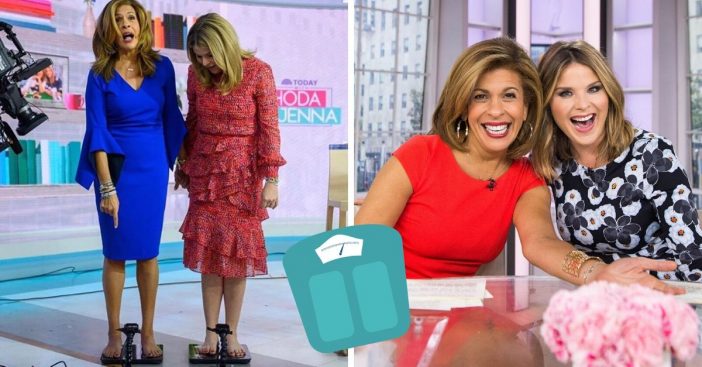 TODAY Show anchors Hoda Kotb and Jenna Bush Hager decided to weigh themselves on live television. They didn't really think about the number on the scale or how they would feel before they weighed themselves. It ended up being quite a shock for both of them but taught them a really important lesson.
The two women shared their weights with viewers. Hoda weighs 158 lbs. and Jenna weighs 171 lbs. Jenna said the experience brought back some body image issues, especially since this is the most she has ever weighed. However, she just had her third child in August and hasn't weighed herself since college!
Jenna and Hoda weighed themselves on live TV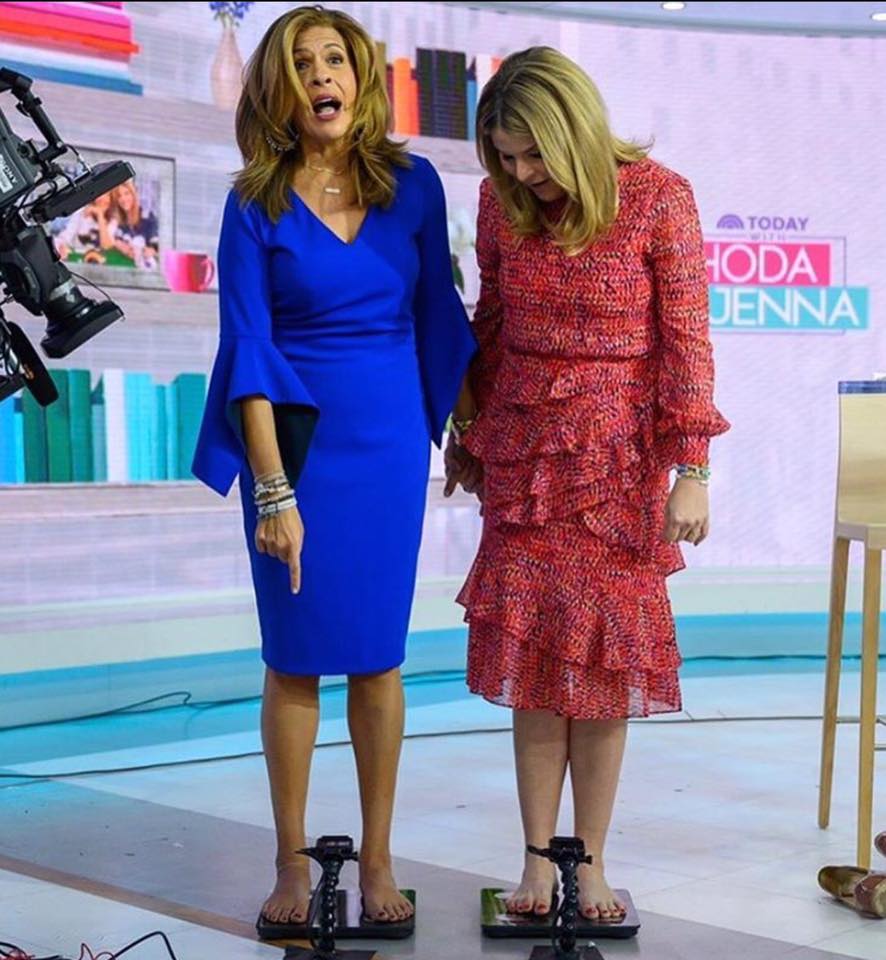 Jenna admitted, "I, for a second, was transported to when I was like a chubby little girl and found a scale in my mom's room and weighed myself. And, I, for a moment, was stuck there. All I heard was that. It made me feel kind of bad. I weighed myself, the last time when I was in college when I weighed a lot less, so it was a shock, it really was."
RELATED: Hoda Kotb Announces Engagement To Joel Schiffman
However, she continued, "That feeling of being reduced to a number is something I didn't really like. And I think I'll be careful about being gentle on myself." Hoda said she also struggled with the number on the scale but ultimately is focused on her health and her girls.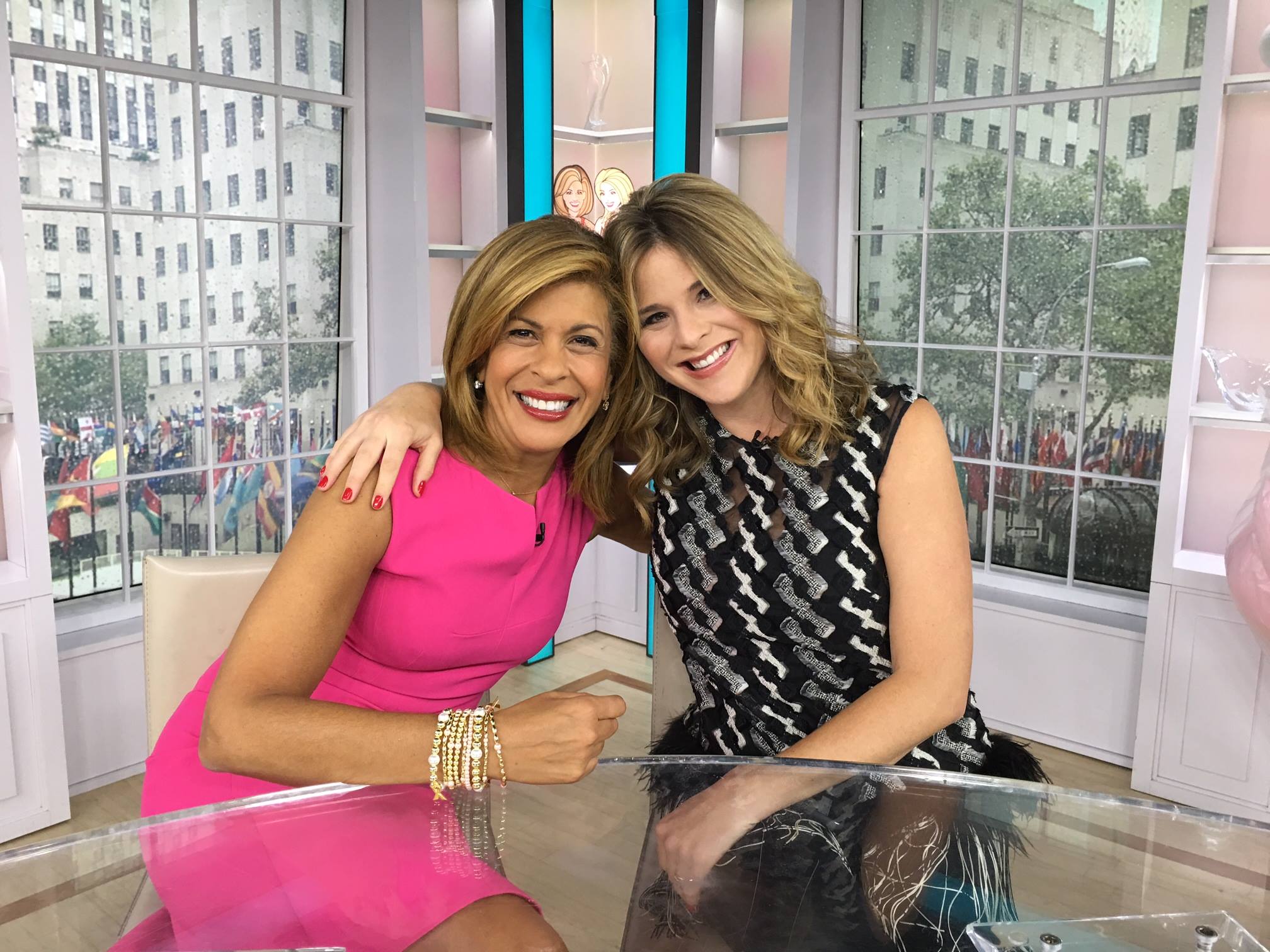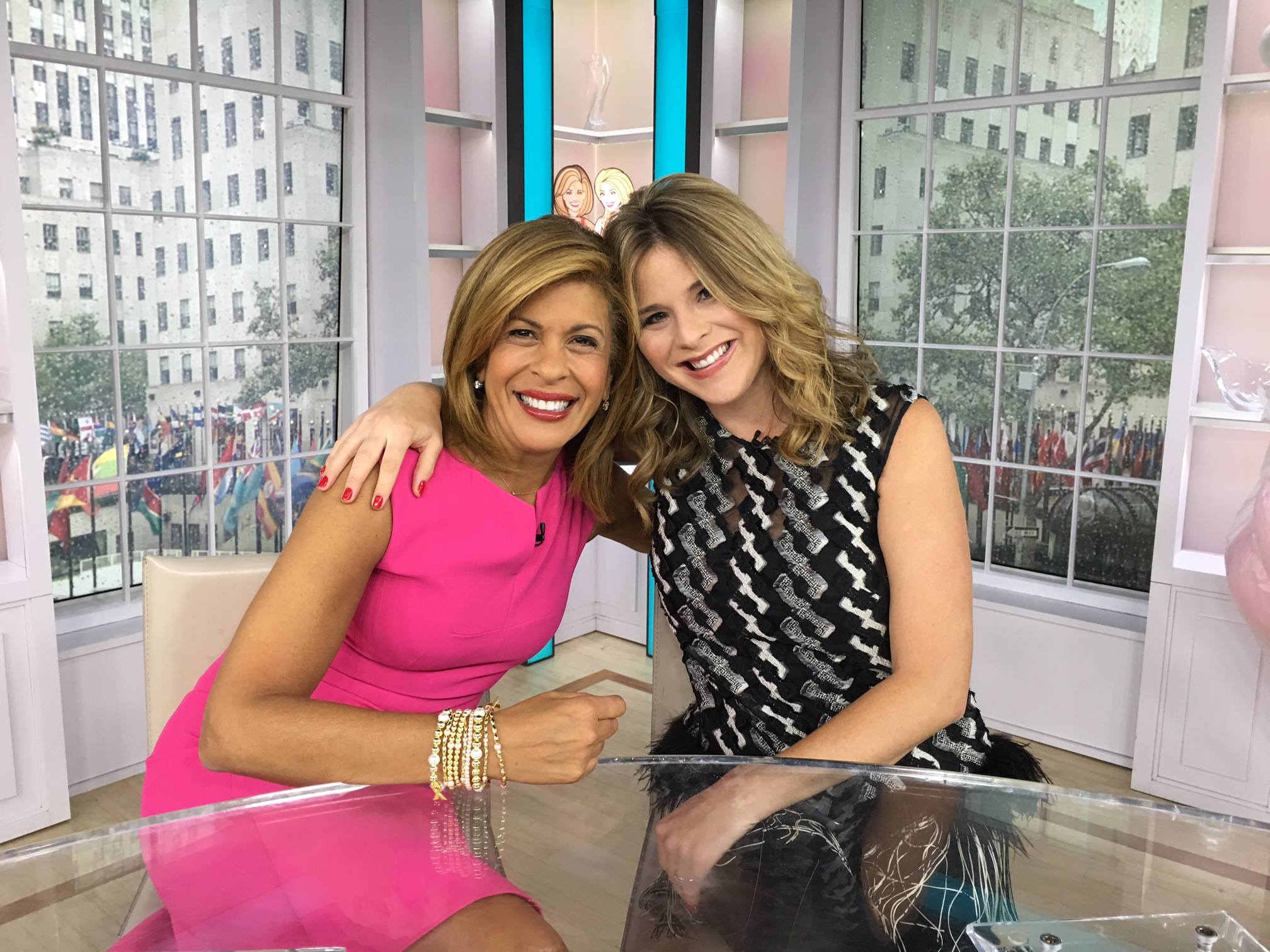 Hoda said, "Look, we feel grateful. Don't get us wrong. We're healthy, my God no one knows better how much that matters. There's something about standing on the scale and watching the number, like, not stop. I was like, 'Wait, I don't remember this number.'"
Both Hoda and Jenna said that they are going to focus on getting healthier so they can feel better and play with their kids more. They aim to try intermittent fasting and increase their workouts.
The women hope to share these life lessons with their kids
Jenna also said, "We teach our girls that they're so much more than the way we look. That they're brilliant and interesting and funny and smart and caring and compassionate and that there's so much more in life than a number on the scale."
She continued, "I thought I weighed what I weighed at the end of college, and what I realized is since then, I've had three babies, I am 20 years older — I'm never going to weigh that again, and that's okay. Life is so much more beautiful because of it."