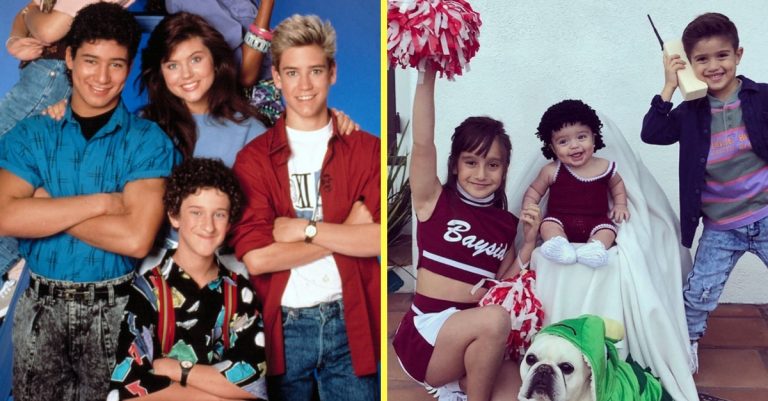 Mario Lopez's kids looked adorable on Halloween! They dressed up as the characters from Mario's old show, Saved by the Bell. The costumes come just weeks after Mario confirmed that he would return in the show's revival series. The reboot is set to appear on NBC's new streaming service Peacock.
Mario's daughter Gia Francesca channeled her inner Kelly Kapowski. The nine-year-old wore a Bayside High School cheerleading uniform and carried around pom poms. Dominic Luciano, 6, dressed up as resident bad boy Zack Morris. He wore a '90s print shirt with acid-washed jeans. His amazing prop? An old cell phone! Do you remember when they were that big?
Iconic 'Saved by the Bell' costumes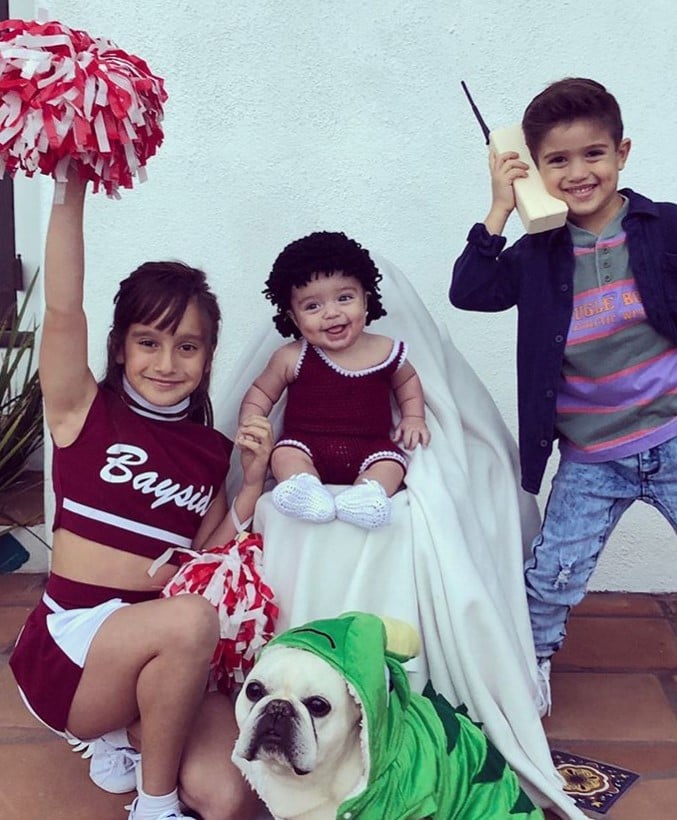 However, the real winner is baby Santino Rafael. He is only three months old, so this was his first Halloween costume ever! He dressed up as his dad's character, A.C. Slater. He wrote a tiny wrestling uniform and of course, had a wig to match Slater's iconic hair.
RELATED: 'Saved By The Bell' Cast Reunites And Celebrates the 30th Anniversary Of Hit '90s Show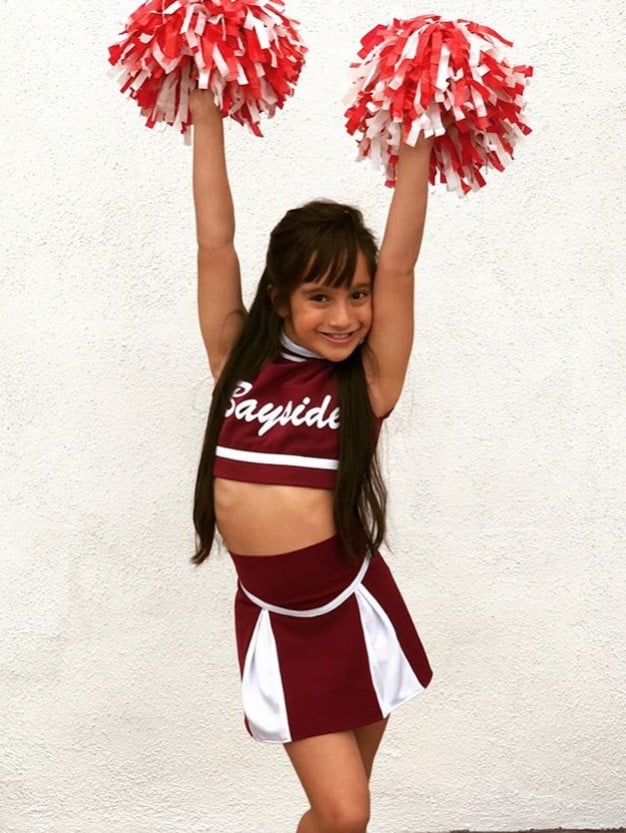 The Lopez's family dog, Artie, dressed up as Slater's chameleon in the show. While Artie doesn't look too thrilled about the costume, he sure looks adorable! Mario and his wife both posted photos and videos of the kids having a blast in their costumes. He also joked, "Saved by the Bell reboot?!"
Mario Lopez previously said his kids didn't like the show
Just last year, Mario told Ellen that his kids didn't like the show! They must have changed their tune. "My kids have given it a shot and [they're] not feeling it, he said on The Ellen Degeneres Show in August 2018. He then revealed the kids also asked, "'Daddy why is your hair like that?'"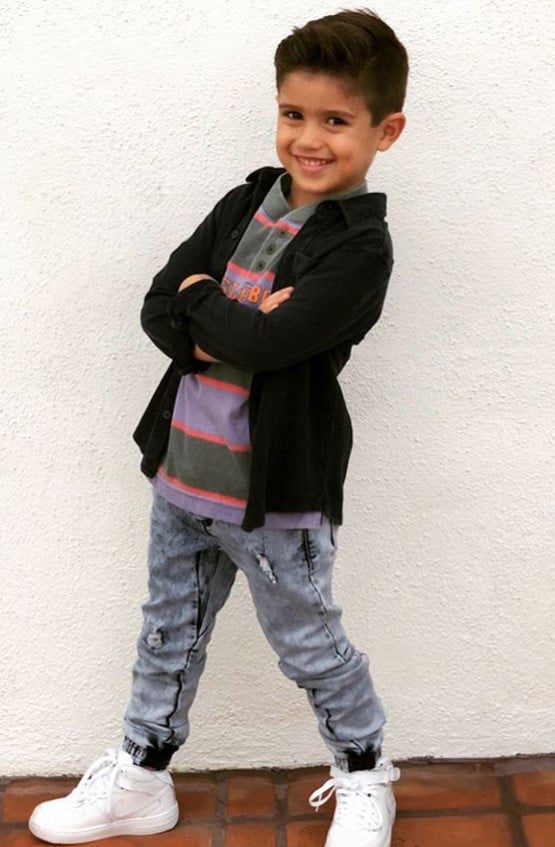 This cute group costume comes after news of the Saved by the Bell reboot. So far, Mario Lopez and Elizabeth Berkely (Jessie Spano in the series) have confirmed they will return for the reboot. Mario said, "The deal is being done. It's gonna happen. We are going to be rebooting Saved By The Bell for the new NBC streaming platform." He also joked, "I might be bringing back the mullet."
What do you think of Mario Lopez's kid's costumes? Will you be watching the Saved by the Bell reboot?