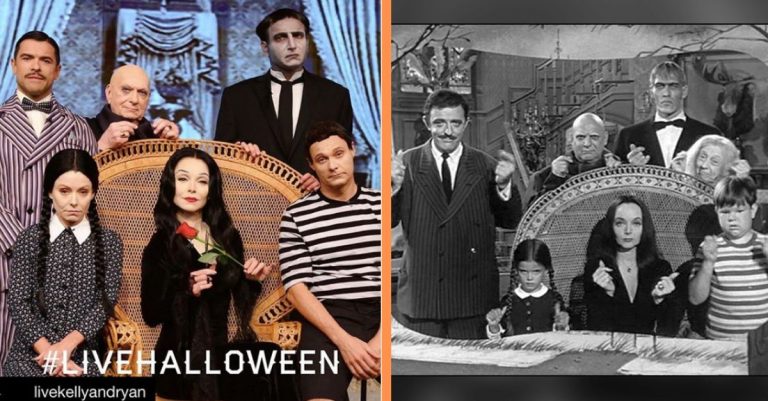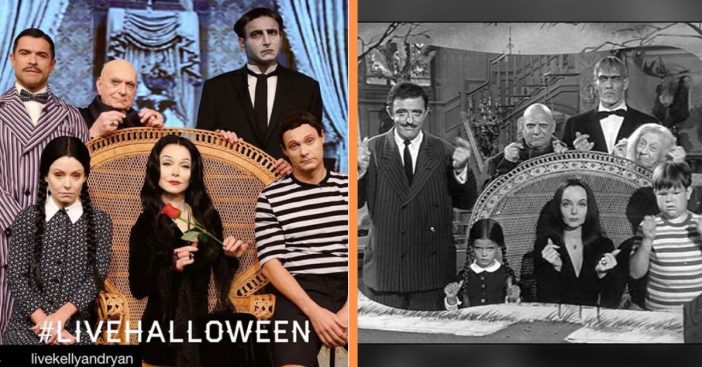 Kelly Ripa and husband Mark Consuelos are getting into the spooky spirit with Halloween being just a few days away! Both of them plus the Live with Kelly and Ryan team have teamed up to make a Halloween special for the show. Ripa posted a photo to social media, giving a sneak peek of what fans can expect, and it's absolutely amazing.
The photo shows she and her husband as Morticia and Gomez Addams, with other members from the Live team as Addams Family characters. Ryan Seacrest pulls off a great Pugsley!
Kelly Ripa as Morticia (and Wednesday) and Mark Consuelos as Gomez
Now, you're thinking, "I only see Kelly as Wednesday Addams!" Fun fact, she's actually dressed up as both ghoulish gals in this photo! You wouldn't even be able to recognize her in such an outfit (plus that gorgeous makeup). However, fans were quickly able to determine that Ripa portrayed both ladies in this photo. The perks of photo editing!
The costumes were incredibly on point. For Morticia, Ripa would have a long black-haired wig, a black long-sleeved dress, and held a rose in her left hand. Consuelos would sport a striped suit and bowtie along with the familiar-looking mustache. For the character of Wednesday, Ripa would don long black braids and a Peter Pan-collared dress.
Halloween specials from 'Live with Kelly and Ryan' past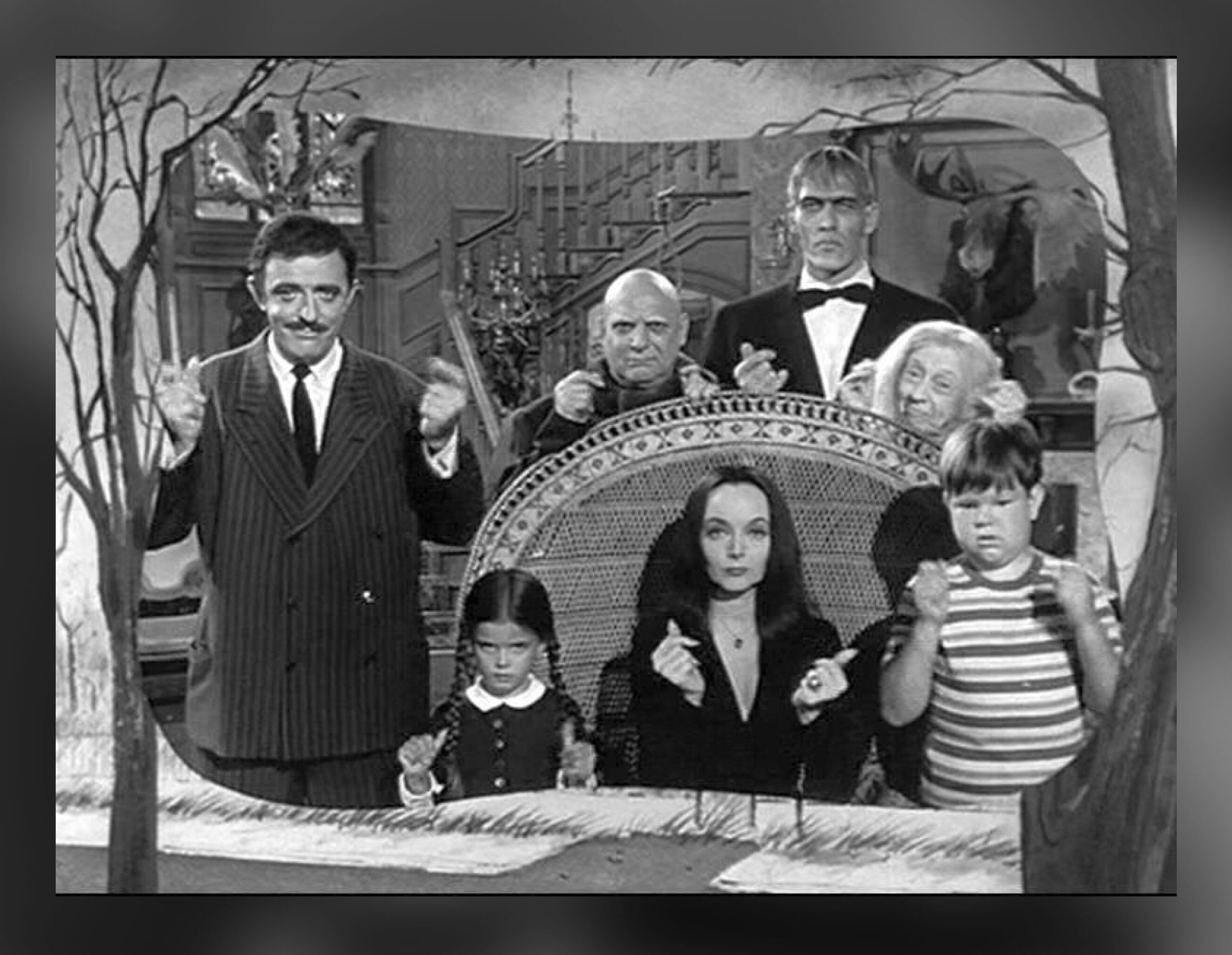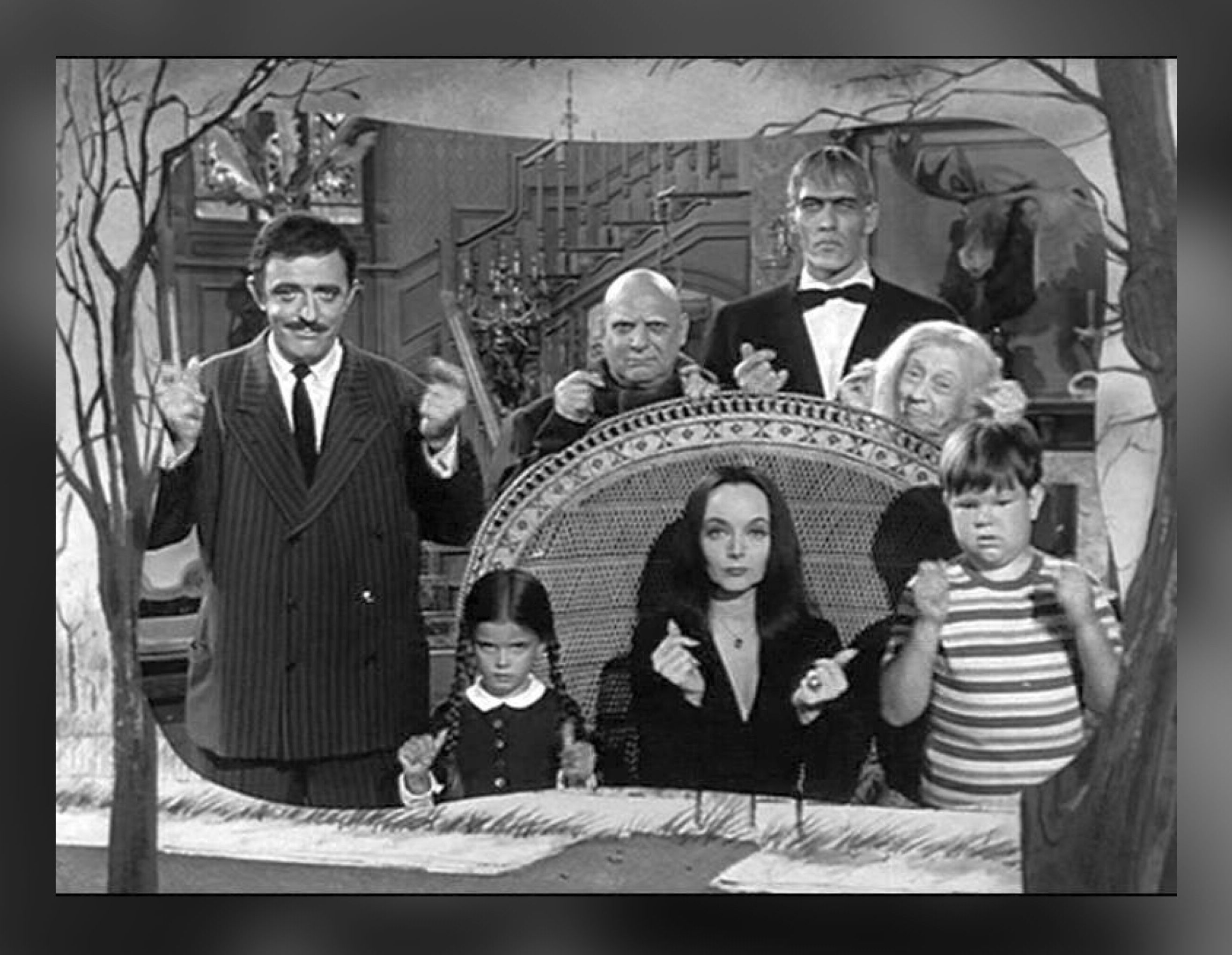 As mentioned before, Seacrest takes on the role of Pugsley in all this, sporting a black and white striped t-shirt and a black-haired wig. Executive producer Michael Gelman is the family's butler, Lurch. Lastly, production manager Art Moore is the beloved Uncle Fester. What a family!
"This Is Us #LiveHalloween#AddamsFamily live oct. 31! 👻💀🎃🌙🦇🦉⚰️" Ripa captions the social media post. Consuelos would also express his excitement for the photo and Halloween special, commenting, "I love this so much."
View this post on Instagram
Dressing up for Halloween is not new to the live show hosts! The official Instagram account for the live show posted a throwback video of the best Halloween costume moments for Ripa and Seacrest. This Addams Family get-up is just one part of Live's Best Halloween Show Ever: Viral Edition. The hosts promise this year's to be "outrageous," "audacious" and "contagious." (Be sure to watch the video above for hilarious Halloween costumes, specifically when they dress up as one another!)
Fans can also expect familiar faces on the show, such as Property Brothers stars Drew and Jonathan Scott, Jimmy Fallon, Josh Groban, and more. We are so excited to see Ripa as Morticia and Wednesday and Consuelos as Gomez!