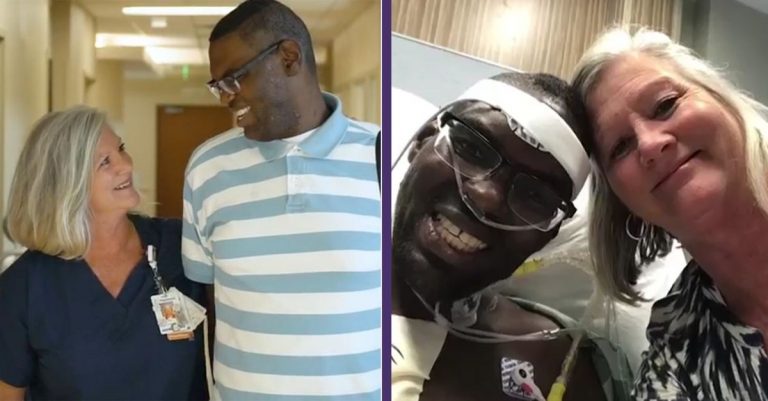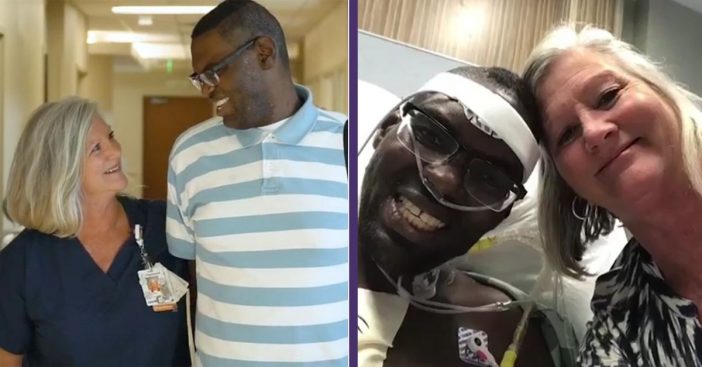 An ICU nurse recently adopted a man with autism just so he could undergo a life-saving heart transplant. Jonathan Pinkard became ill last year and was taken to Piedmont Newman Hospital. That's when doctors would discover he needed a heart transplant. Moreover, doctors would tell Pinkard that he didn't meet the requirements for a transplant since he is required to have some type of support system during post-operation recovery.
"I was born and raised with my grandmother, and she passed away in 2012," Pinkard explains. "My mother, she's in a rehab facility, and she can't do much."
Jonathan Pinkard needs a heart transplant or he will die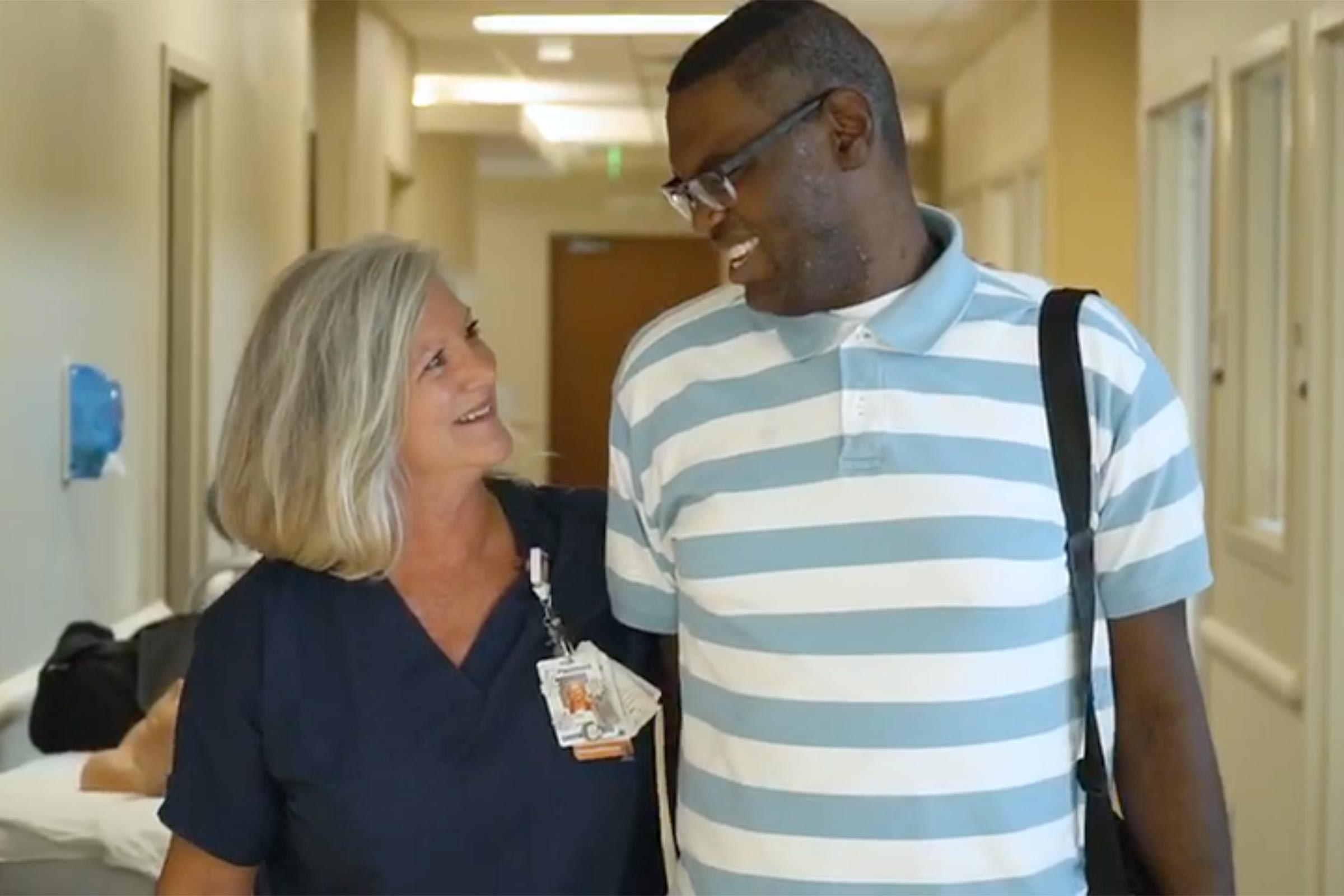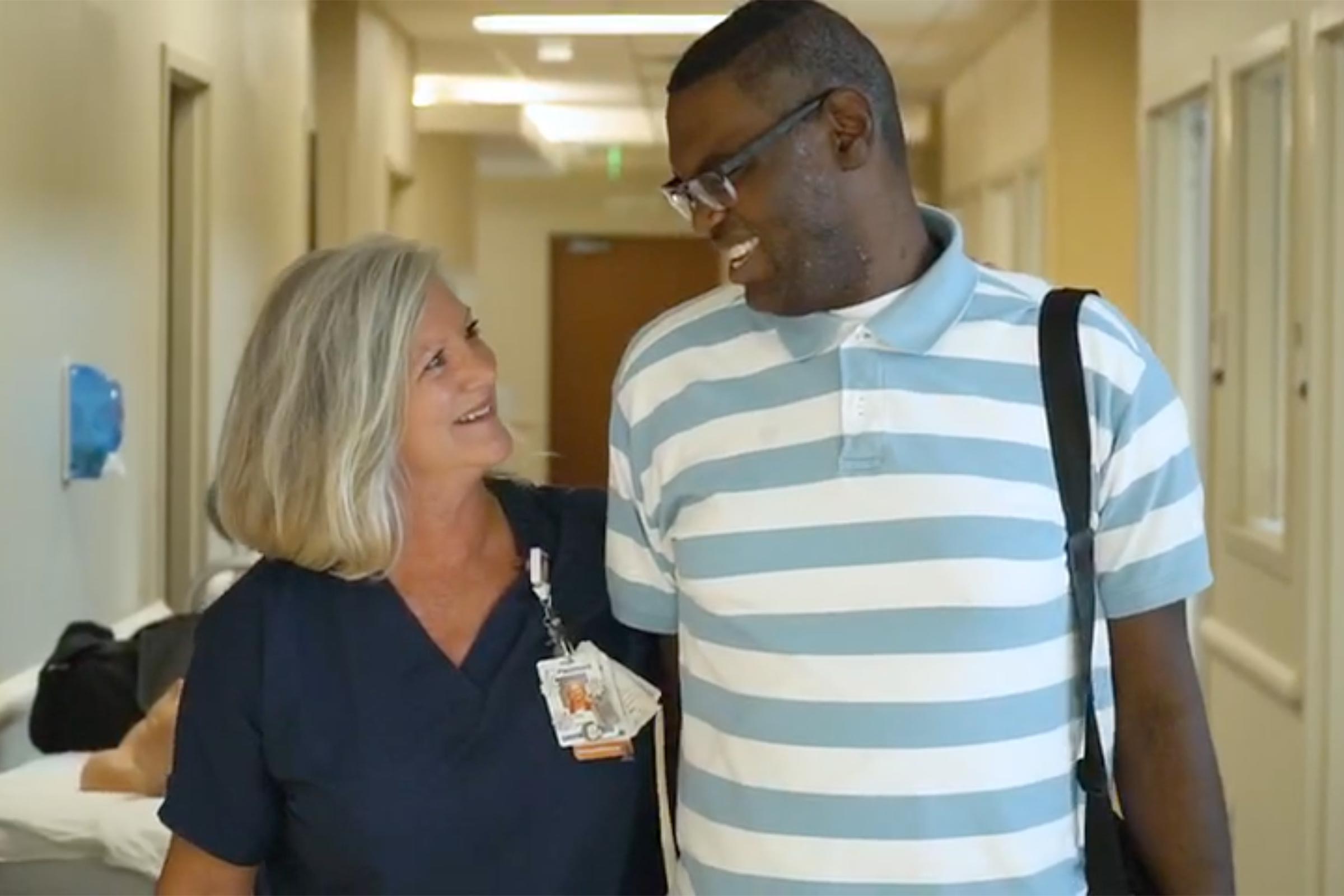 That's when Lori Wood would step in. She was assigned to care for Pinkard during his stay at Piedmont, so they got to know each other better. After she found out what reality Pinkard was facing, so knew she had to help him out. "At some point, you know, God places people in situations in your life and you have a choice to do something about it," 57-year-old Wood says.
RELATED: 11-Year-Old Girl With Autism Performs "Hallelujah" With Pentatonix On 'Little Big Shots'
"I guess for me, with this situation, there was no choice." She would then fully take Pinkard under her wing and adopt him. She, of course, asked his permission to become his legal guardian. "It wasn't really anything I struggled about. It was just something that had to happen. He had to come home with me."
Lori Wood steps up to the plate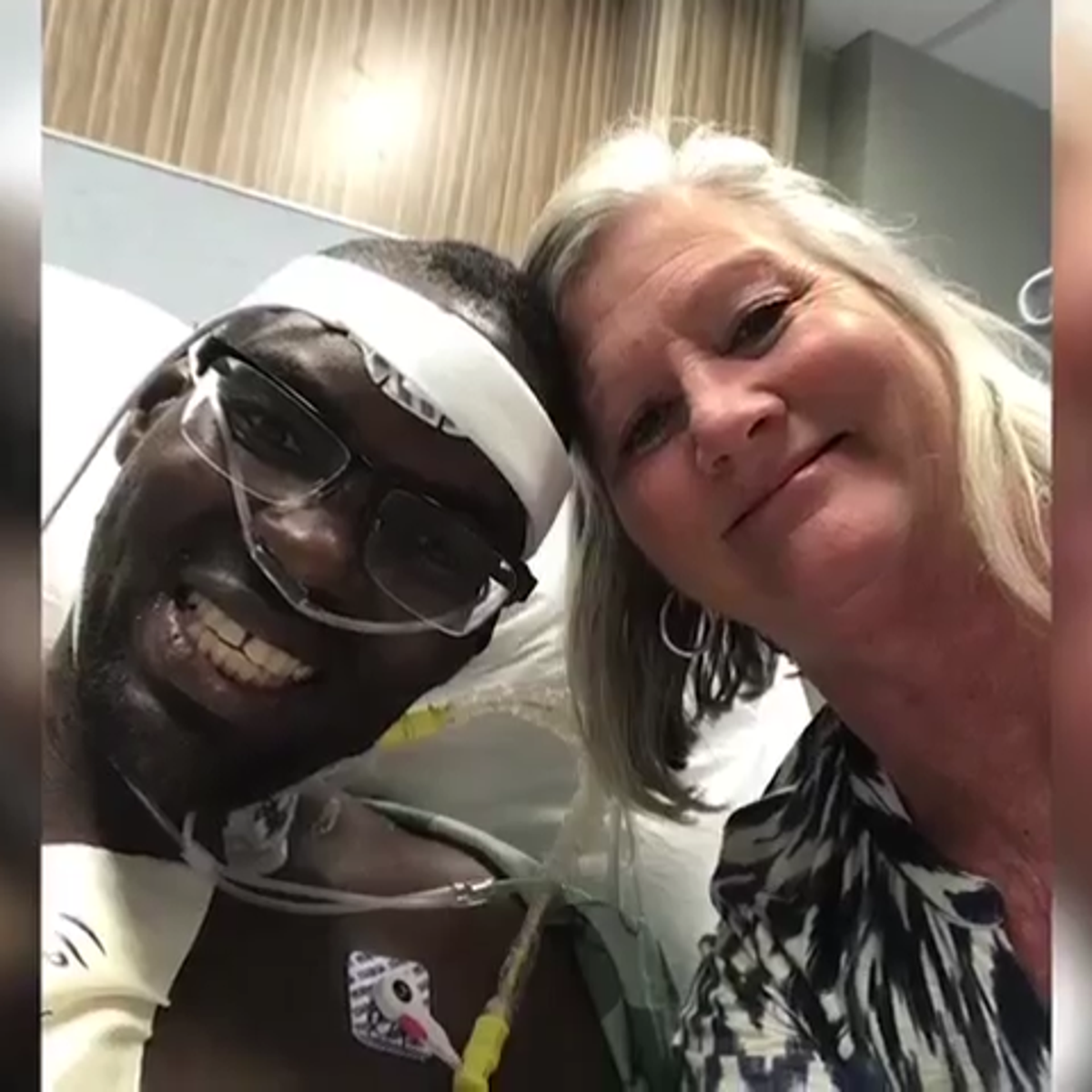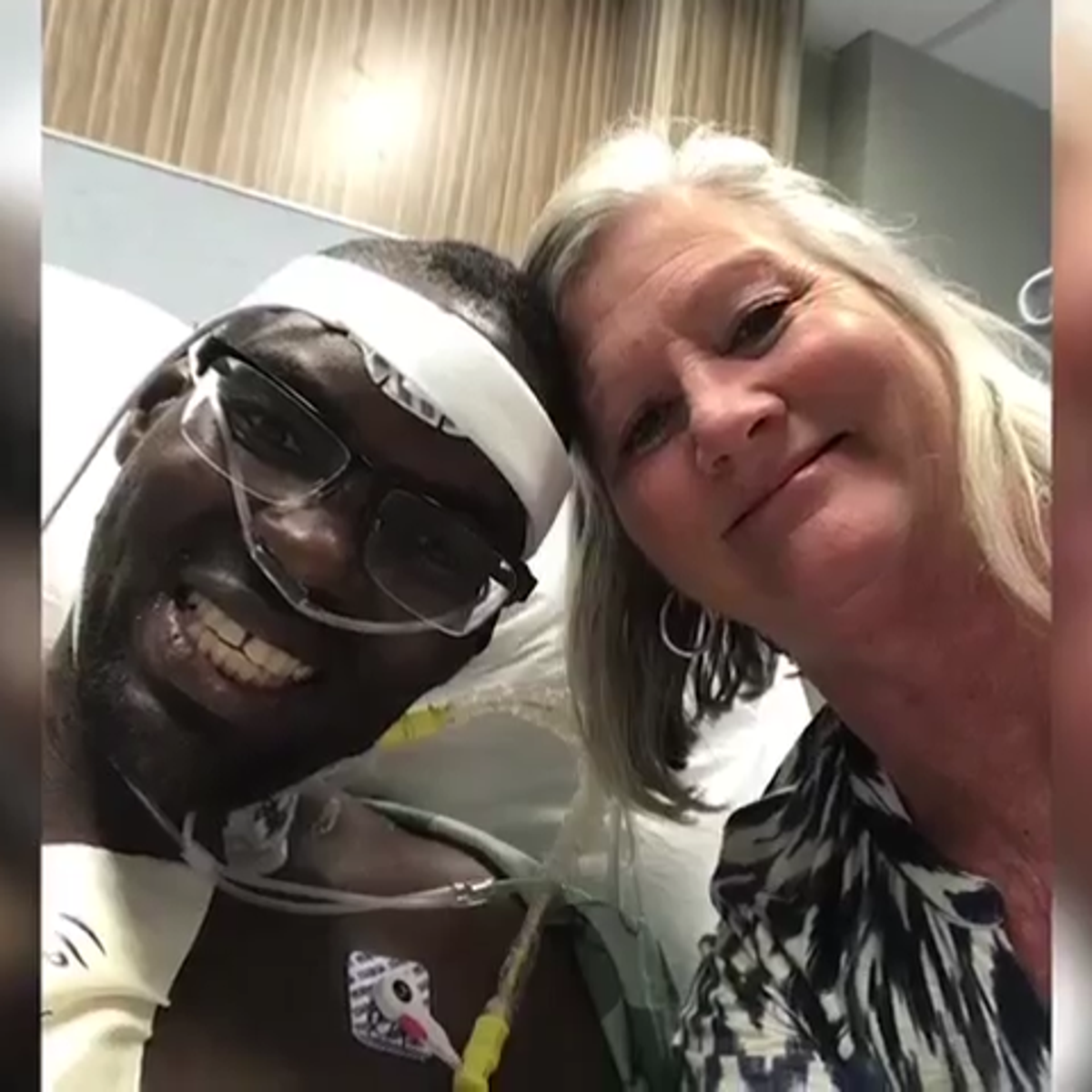 Wood additionally says that she "needed to help him" because he would have died without the heart transplant. According to the American Transplant Foundation, about 20 people a day die while waiting for an organ transplant. Currently, there are over 114,000 people on the waitlist to receive a life-saving organ. One donor alone can save up to 8 lives.
Pinkard would undergo his transplant successfully back in August and has moved in with Wood. She helps him stay on top of his recovery, including taking his 34 pills a day. She also drives him to doctor's appointments and is hoping to teach him how to live independently.
Their story together is so touching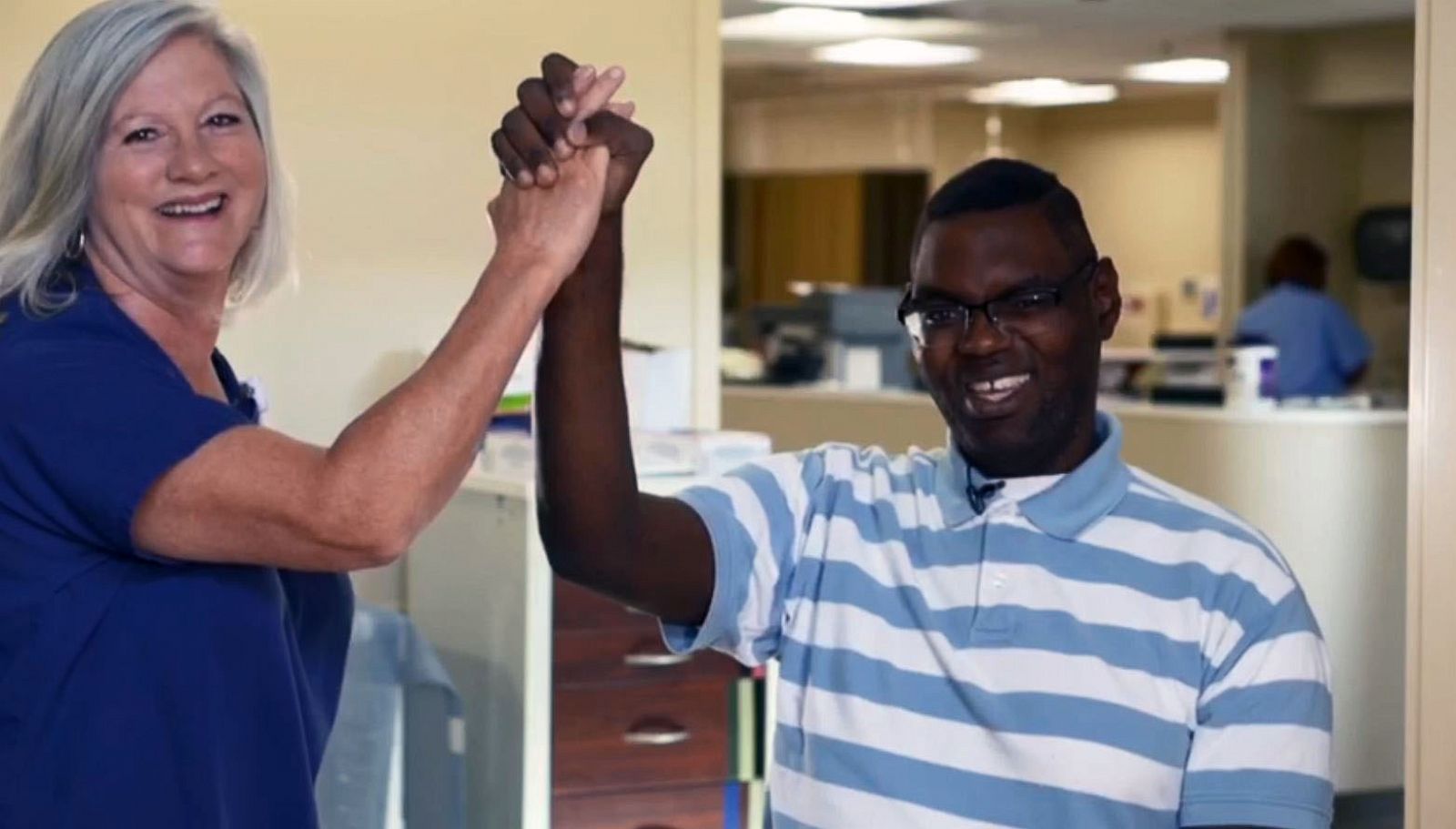 The two have bonded very closely since Pinkard moved in, and they share a love of Family Feud and sports with each other. "Jonathan has his chair, and I have my chair," Wood tells TODAY. "We like game shows and high-five back and forth if we get an answer right. He is very loving."
Pinkard continues, "It's kind of emotional, but at the same time, this has been a life journey for me… If it weren't for her, I wouldn't be the person I am today." Hear the two talk about their story in the video below:
https://www.facebook.com/PiedmontHealthcare/videos/979757202367945/?v=979757202367945