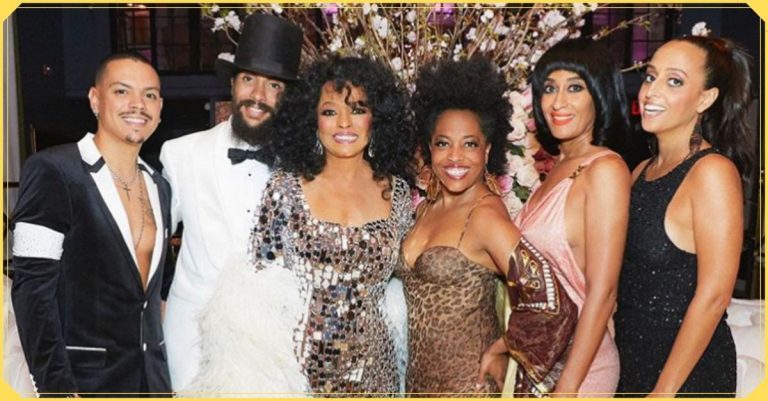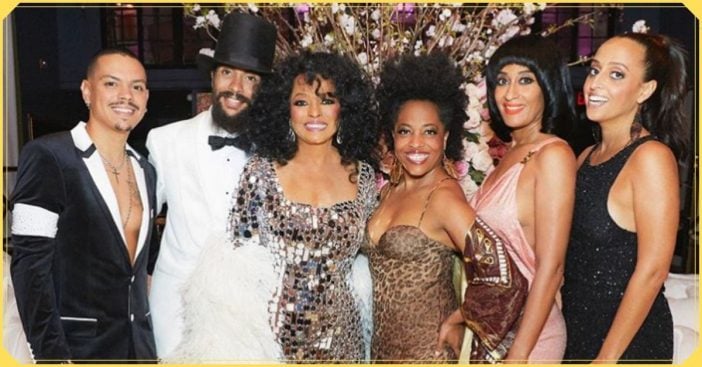 Diana Ross has countless accomplishments to her name. In addition to a singer, actress, and record producer, she is also a member of the Rock and Roll Hall of Fame. But it is not her career she finds cause for pride in. Rather, she finds joy in being a mother, and a proud one at that. Diana Ross's children number five in total: Rhonda, Tracee Ellis, Chudney, Ross, and Evan, with different fathers between them. The feelings of love and pride are evidently mutual.
Ross has been nominated for 12 Grammy Awards. Though she has never quite gotten the honorary title, that has not stopped her from making other impressive lists. This includes Billboard magazine naming her the 50th most successful dance artist of all time. She also ranked 16th as the lead singer of the Supremes and 26th as a solo artist. But her five children constantly rank at the top of her list, and she the top of theirs.
No award or recognition beats having her beloved children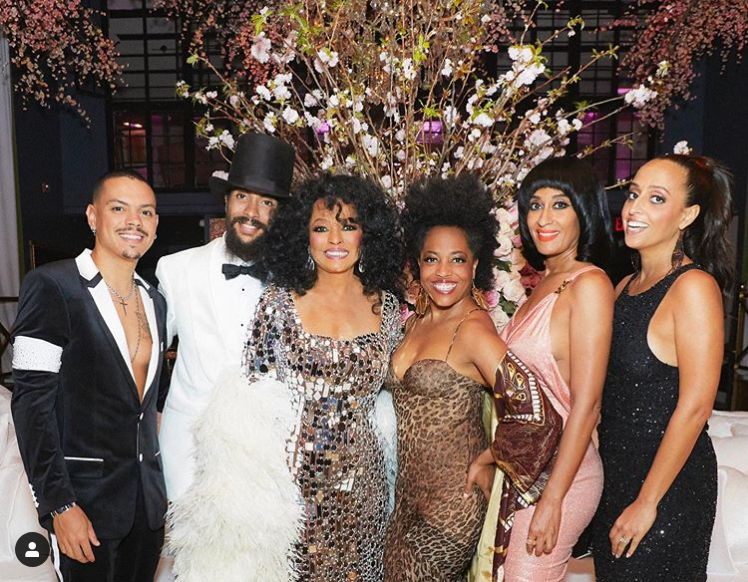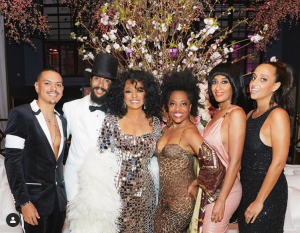 At the end of the day, Ross's accolades take a back seat to the gladness she feels about being the mother of her five children. "I have so much to be proud of, and my best examples are my children," she stated on Instagram. None of them need to stray too far from work and personal life to enjoy the other. Many embraced the entertainment industry like their mother, meaning Ross can cheer her children on and relay to them important lessons and anecdotes.
For example, her eldest daughter, Rhonda Silberstein, is a singer-songwriter, actress, and public speaker. Rhonda is the daughter of Ross and Motown CEO Berry Gordy. However, Ross ultimately married music executive Robert Ellis Silberstein. Though it was no secret who Rhonda's biological father was, Robert treated her the same as he would a biological daughter. The family carefully handled this personal information, as it proved important during Rhonda's formative years. With this knowledge, she confidently navigated the music industry and, in 2016, released her first studio album In Case You Didn't Know.
Familial connections proved to be complex but rewarding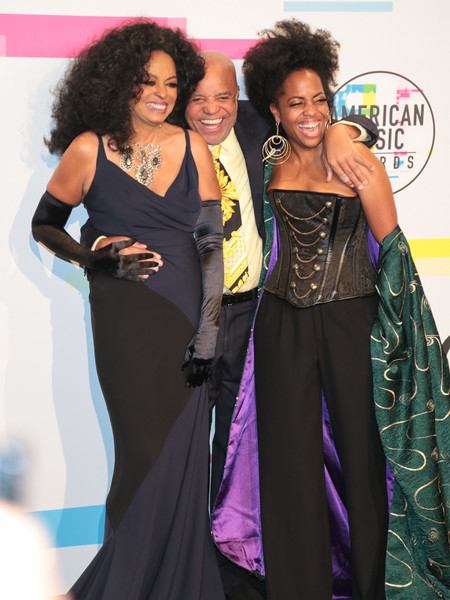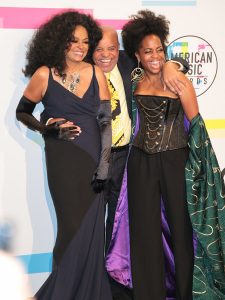 Rhonda was aware of not looking like her two younger sisters who are biological daughters of Silberstein and Ross. Tracee Joy and Chudney Lane Silberstein were born in 1972 and 1975, respectively. Tracee stayed in entertainment, though she pursued a career as an actress. Fans will instantly recognize her for her work on Girlfriends and Black-ish. Girlfriends ran from 2000–2008, and had Tracee in a leading role throughout its duration. Though she shares the spotlight in Black-ish, she still enjoys a successful time on that show, since its debut in 2014.
Chudney too dreamed big and has the career to support those big dreams. She went on to become a producer and production manager. She has several titles to her name, each one recognizable and a strong tribute to her skill. This includes Mesmerized (2004), Livin' Large (2002) and Fame (2003). On September 19, 2012, Chudney too became a mother, giving birth to her daughter Calloway Lane.
The right relationship, at last, brought her last two children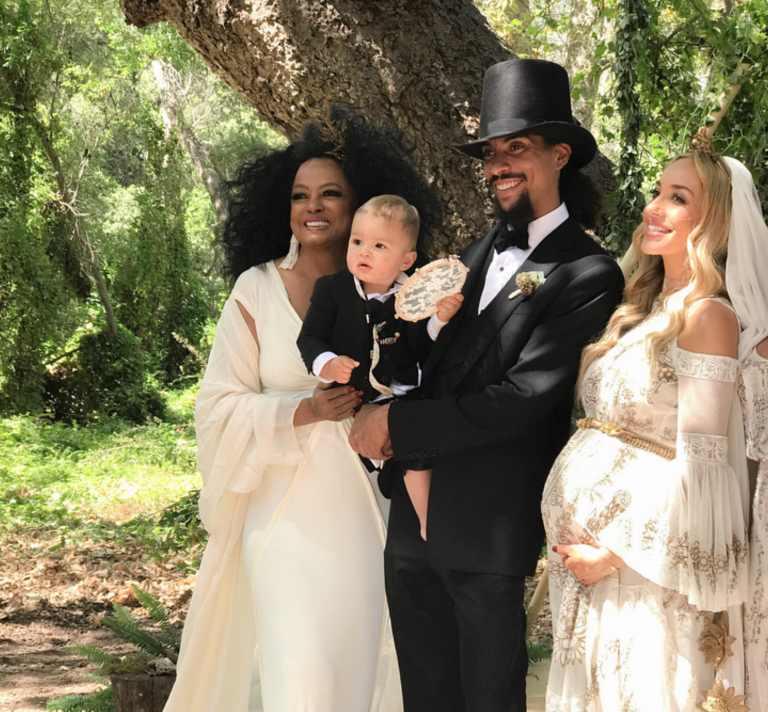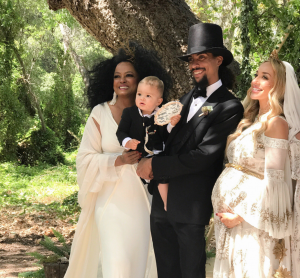 Her second husband ended up being Norwegian shipping magnate Arne Næss Jr. Together, they first had Ross Arne Naess in 1977. Just like his mother, Ross Arne Naess is a very doting parent and husband. In 2017 he married his longtime girlfriend Kimberly Ryan. Diana Ross herself officiated the ceremony and provided her musical talents. He considers the event exactly what anyone could want, calling it, "a perfect moment during a perfect weekend with my mom, my pregnant bride, and my first born son." He is active in Hollywood as an actor and producer.
After Ross Arne Naess came Evan Ross. Like all his siblings, the entertainment industry is an eternal part of his very life and soul. He has been involved in it for half his life, kicking off his acting career in the 2006 film ATL. Since then, things have only kept going. Evan can be seen in international sensations like The Hunger Games: Mockingjay Part 1 & 2. Such an accomplished, busy career hasn't stopped him from enjoying life, and he gave Ross a chance to sing at another wedding when he married singer Ashlee Simpson. A close-knit family of successful entertainers has many stories to tell, and many stories to make wonderful as they support one another.