Cameron Douglas, son of Michael Douglas and ex-wife Diandra Luker, has not had the easiest life. For a good portion of his life, Cameron dealt with drug addiction and would spend 7 years in prison and 2 years in solitary. Now, he hopes to help others who are dealing with the same issues. He details this through his book Long Way Home.
Cameron was just a teenager when he begins drinking and smoking pot. However, this would soon lead to cocaine, heroin, etc. By the time he was in his 20s, he was really down the wrong path of not only drugs, but violence, robbery, and other forms of crime. Cameron says on talk show The View that despite everyone trying to stay in his life as long as they possibly can, he was given a 'final ultimatum' by his family.
Cameron Douglas talks about the 'final ultimatum' from his family during drug addiction
The now 40-year-old describes his experience with his drug and crime-filled past. He says it got so bad that he robbed people (even at gunpoint), participated in wild police chases, and got into brutal fights. His own dad, the famous Michael Douglas, thought that his son might die or kill somebody else.
Cameron says he was "so far outside of reality," but not enough to the point where his dad's thoughts truly broke his heart. "No matter how much you love someone, there's only so much you can do," Cameron says, in reference to his dad. He adds that people who are helping really just have to let nature take its course and pray that the individual can find their way.
When everything went south
It was when Cameron was hired to do a movie in Ireland that things began to go south. He says himself that 2 months prior to getting hired, he had started his heroin habit. However, after he gets to Ireland he runs out of his heroin. He becomes very sick with withdrawal and got fired from the movie. This left him feeling not only sick as a dog but completely ashamed. 
After this situation took place, Cameron's family left him with an ultimatum; go to in-patient rehab or you're on your own. Well, he tried to tough things out on his own and nearly ended up on the streets.
What motivates him now
Cameron would go to prison in 2009 for conspiracy to distribute meth and cocaine. His sentence was extended, sadly, for possession of drugs while he was in prison. This nearly 8-year sentence would be enough to turn Cameron's life around and commit to a life of recovery and sobriety.
Now, Cameron says his 1-year-old daughter Lua Izzy, motivates him the most. He says that she's the biggest source of inspiration for him and with her, he discovers a depth of love he didn't know existed within him.
Check out and purchase Cameron Douglas's book Long Way Home here.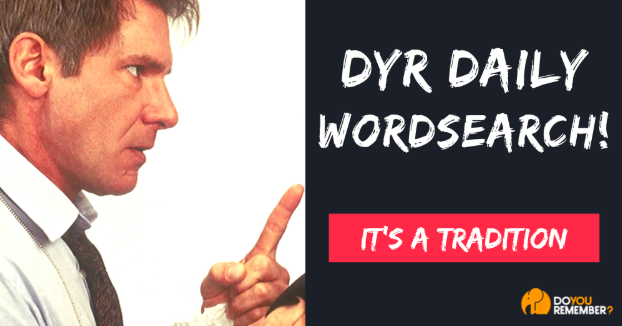 Here at DoYouRemember? we ensure our readers receive the best content and products. If you make a purchase through one of our links, we may earn an affiliate commission.