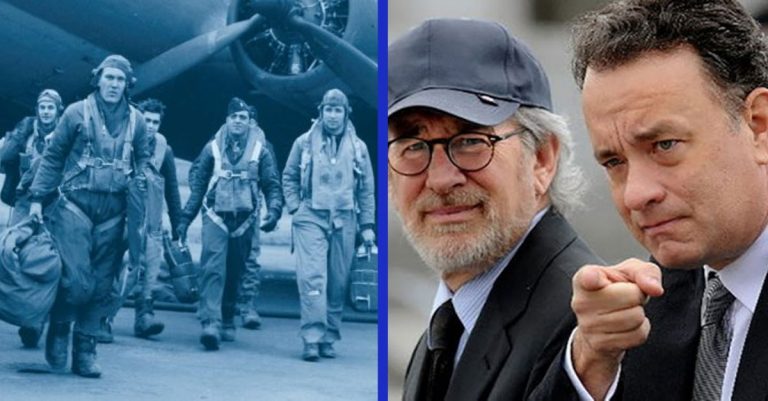 Tom Hanks and Steven Spielberg will be executive producers

Unlike previous

series, this will be aired by Apple TV+ and have a multi-million dollar budget

The 9 episodes will follow members of the U.S. pilots waging aerial war against the Axis in World War II
Steven Spielberg and Tom Hanks are back with a new series. Once more, they are exploring the 1940s to showcase America's involvement in World War II. The upcoming series is Masters of Air and takes viewers soaring alongside American pilots as they wage aerial war against Germany.
Both Tom Hanks and Steven Spielberg are very familiar with films depicting events from WWII. They have worked in two other series each depicting different areas of the war. These creations spanned two decades with the upcoming release of Masters of Air. First came the 2001 series Band of Brothers. in 2010, they made The Pacific. Almost a decade later, the limited series is continuing with Masters of Air.
Band of Brothers established an engaging legacy
In 2001, Band of Brothers aired on HBO. Hanks and Spielberg were executive producers. Though this started their experience working on a WWII-inspired series, this was not their first experience filming a sweeping WWII film. They previously collaborated on Saving Private Ryan (1998).
Band of Brothers follows "Easy" Company, 2nd Battalion, 506th Parachute Infantry Regiment, of the 101st Airborne Division. It begins with the division's training and follows members to their actions in the European theater against the Axis. The series takes viewers right through to Japan's surrender in WWII. Historical research blends with a dramatization in this Emmy and Golden Globe winner.
The Pacific continued displaying storytelling mastery in 2010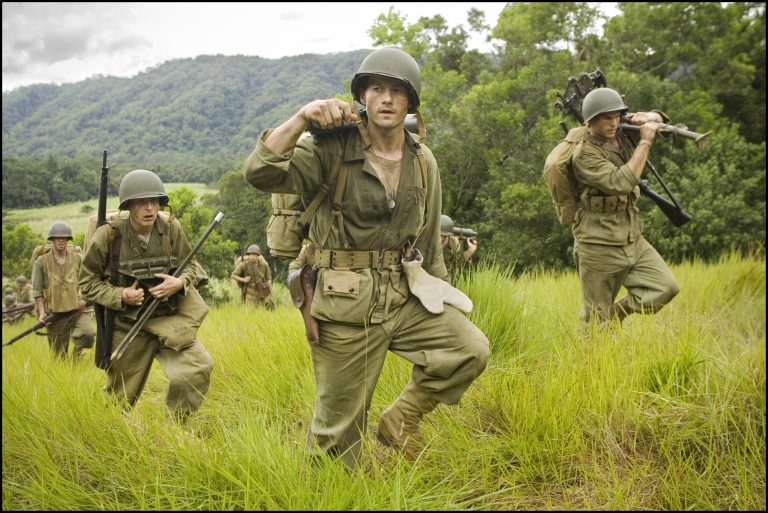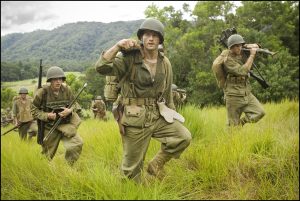 2010 saw the debut of The Pacific, a companion piece to Band of Brothers. Rather than following an entire regiment, The Pacific focused on three marines. Each was part of the 1st Marine Division. Episodes showcased their involvement in the Pacific theater of WWII.
Like Band of Brothers, The Pacific draws from intense historical research. They consulted memoirs from former marines and other U.S. war veterans. The series won a Peabody Award and Primetime Emmy Award.
Viewers can expect similarities where it matters in Masters of Air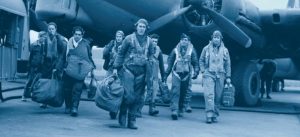 There are already some minor differences at play for Masters of Air. For one, rather than airing on HBO, it will air on Apple TV+. Perhaps HBO is still feeling the effects of the high budget from Game of Thrones because the service turned the miniseries down for financial reasons. Reportedly, HBO was wary of the $250 million price tag. This is, however, Spielberg's second project with Apple TV+.
At its core, Masters of Air will draw its roots from Band of Brothers. The first miniseries' script writer, John Orloff, is in charge of the upcoming script. Meanwhile, Hanks and Spielberg are once again executive producers. Nine episodes will follow events from Donald L. Miller's biography Masters of the Air: America's Bomber Boys Who Fought the Air War Against Nazi Germany. The characters will be members of the U.S. Eighth Air Force.