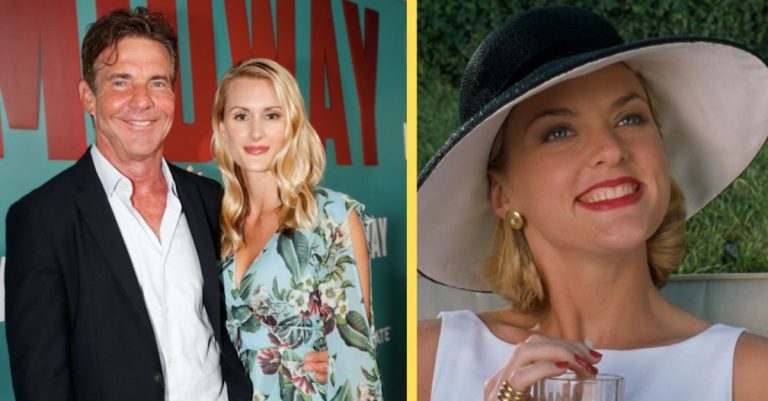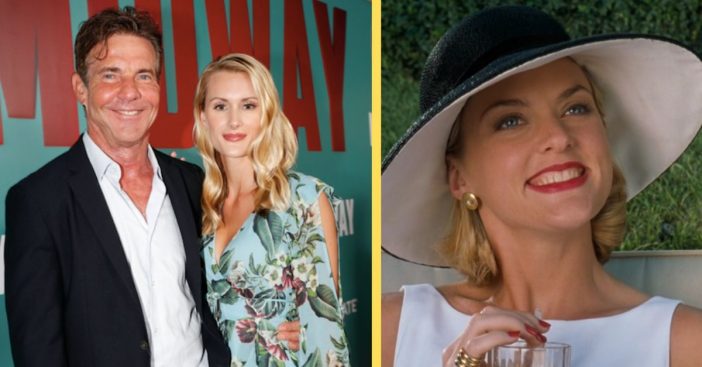 Years ago they became entangled in hi-jinx surrounding a set of mischievous twins with high ambitions. Years later, they still happily revisit old jokes. In 1998, Dennis Quaid and Elaine Hendrix starred in The Parent Trap. He was a divorcee with sole custody of one of his twin daughters, while his wife raised the other. She was a child-hating schemer willing to marry Quaid's character, Nick, just to get his money.
Now, Quaid is engaged not to a gold digger, but to Ph.D. student Laura Savoie. Though Savoie is far different from any characters in The Parent Trap, something about the setup made Hendrix feel nostalgic. Perhaps it was seeing Quaid in a relationship after Nick had such tumultuous relationships himself in the movie. Regardless, Hendrix did not miss a beat as she replied to the news.
Elaine Hendrix knows her references, and so does everyone else
Page Six's Twitter story broke the news. There, everyone could read about Quaid and Savoie's happy engagement. That also meant everyone could read Hendrix's perfect response. Without missing a beat, she launched a throwback that fans of The Parent Trap couldn't miss. "Watch out for those twins," she replied to the tweet. This reference holds a particularly strong meaning for Quaid and Hendrix, as the twins played a significant role in shaping the dynamics between their characters.
In the movie, twins Hallie and Annie Parker formulate a plan to reunite their divorced parents. Working against them is Hendrix's character, Meredith Blake, a publicist who hates children. Exacerbating that hatred is the game of interference Hallie and Annie are playing. The twins don't want their parents to remain separated, but they especially don't want their father to end up in a loveless marriage with someone hateful who only stays for their father's money. And so goes The Parent Trap, an operation to thwart Blake and rekindle a long-lost love.
Romance and cinematic parallels abound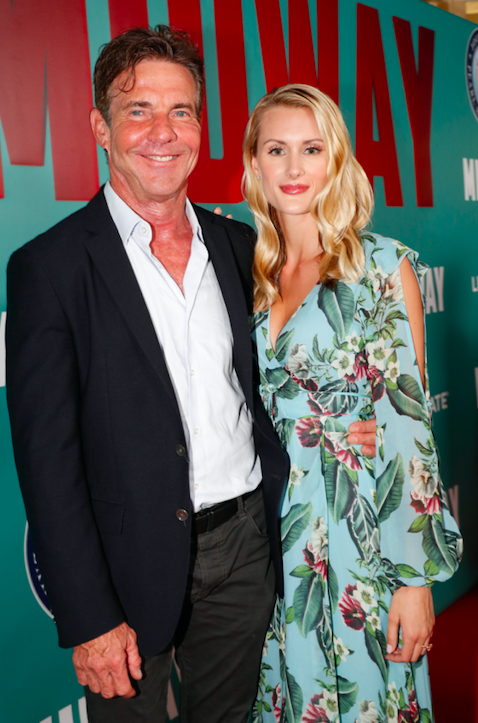 The villainous Blake was a young, beautiful source of conflict in the twins' quest to reunite their parents. Similarly, Quaid is in a relationship with a younger woman, though her ambitions are markedly more pure and noble. The couple has been dating since June. She is currently a Ph.D. student from the University of Texas.
During promotions for his new movie, Midway, Quaid gushed about his proposal, carefully arranged to be as romantic as possible. "It happened on the very northernmost point of Oahu, at Turtle Bay. It was kind of spontaneous. It was very much a surprise," he said, describing their sunset date. "I had the ring in my pocket… It has been kind of a month-and-a-half plan… I wanted it to be private." He further recalls, "She was actually taking a selfie of us, and I put the ring in front and said, 'Will you marry me?' — and then she fell down."