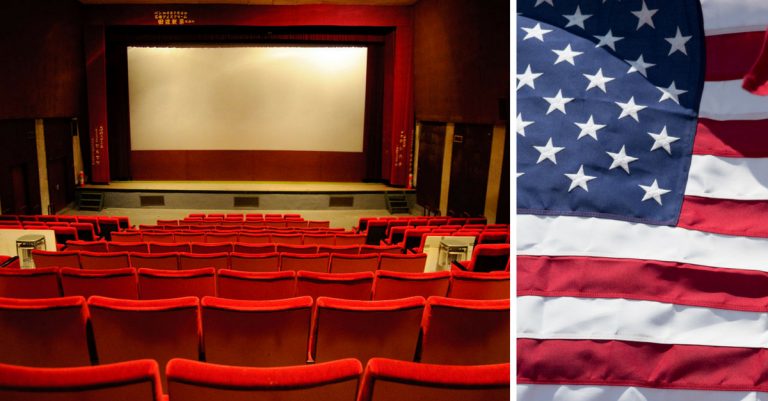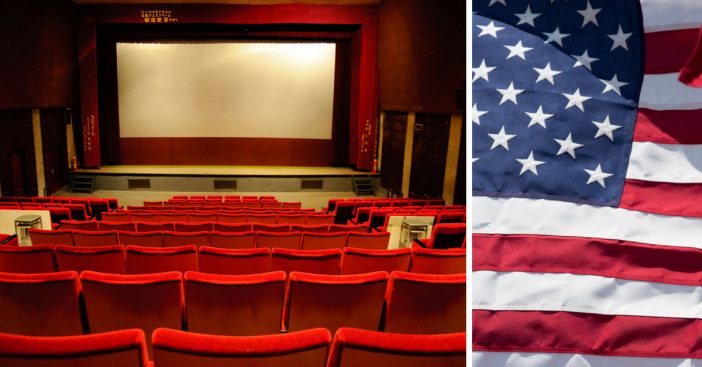 In some movies, you may have no idea where the scene is set. Others, the state or city is very important to the storyline. Some are even named after the state or city where they are set in. Do you know which movies were set in your state?
Read on to find out which movie best represents your state.
1. Alabama
Sweet Home Alabama is a perfect pick for Alabama. Reese Witherspoon stars in this romantic comedy where she has to travel back to her home in Alabama and falls back in love with her childhood sweetheart played by Josh Lucas. Of course, you hear the Lynyrd Skynyrd classic song in there too.
2. Alaska
While there are several movies about snow and this fine state, there is one of the best made in 1925. Charlie Chaplin stars in the silent movie Gold Rush alongside Georgia Hale. For the time, it was very expensive to create those set pieces and film a blizzard.
3. Arizona
A perfect pick for Arizona is, of course, Raising Arizona. Nicholas Cage and Holly Hunter star in this movie set in the Arizona desert where they play a couple who steals a baby because they can't have one themselves. The baby also has the last name Arizona.
4. Arkansas
Sling Blade, a movie about a man released from a mental hospital, was set in rural Arkansas. This was one of Billy Bob Thorton's breakout roles and has a very dramatic twist.
5. California
Lots of movies are set in California because of the glitz, glam and beautiful scenery. L.A. Confidential is a great movie about Los Angeles and is a crime drama about what goes on behind the glitz of California. Russell Crowe and Kim Basinger star in this exciting film.
6. Colorado
Butch Cassidy and the Sundance Kid was a classic movie from 1969 that starred Paul Newman and Robert Redford. They were cowboys and criminals. This western movie was shot in various places around Colorado and it will likely make you want to visit this gorgeous state.
7. Connecticut
If you're into a chick flick drama that is set in a small town in Connecticut, watch Mystic Pizza. Julia Roberts stars in this movie about best friends and sisters who all waitress at a place called Mystic Pizza in a small town called Mystic.
8. Delaware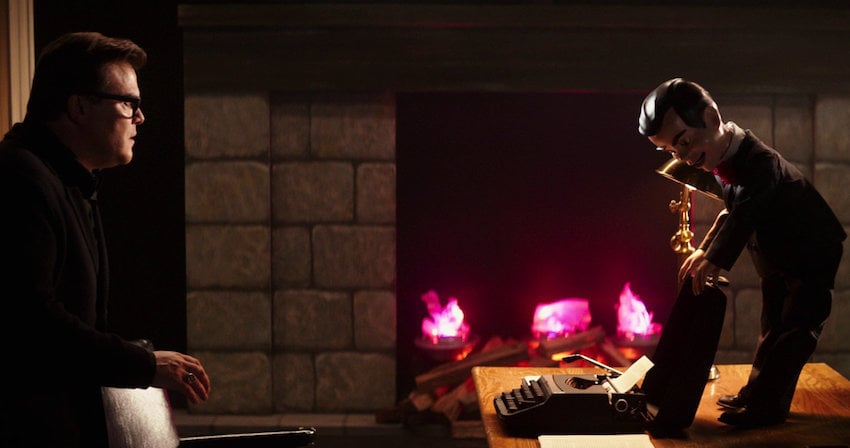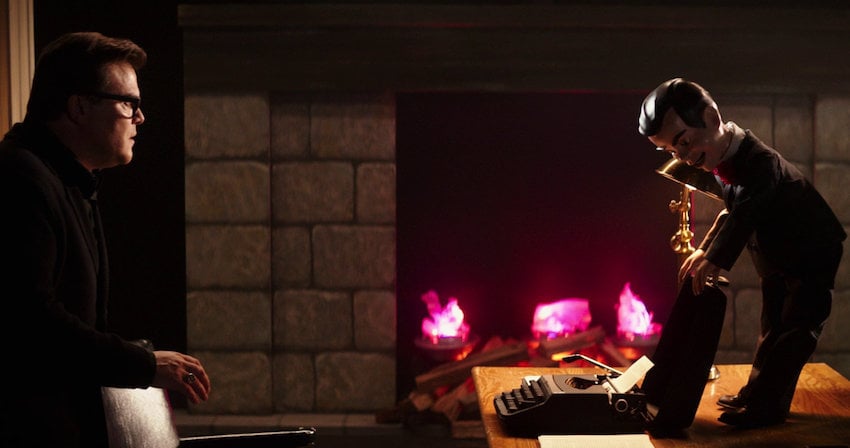 When the popular R.L. Stine scary books Goosebumps were made into a movie, it was set in Madison, Delaware. Typically, Delaware isn't really seen in movies. Jack Black stars in this scary but funny movie about monsters.
9. Florida
This coming of age comedy that teaches about tolerance and acceptance is set in South Beach Florida. The Birdcage starred Robin Williams, Nathan Lane, Gene Hackman and Dianne Wiest in a story about a gay couple who meets a conservative political couple currently wrapped up in a scandal.
10. Georgia
Glory, a film from 1989, explores the 54th infantry, the first military regiment made up of African-American soldiers. This is a great movie about the past and about tolerance starring Morgan Freeman, Denzel Washington, and Matthew Broderick.
11. Hawaii
From Here to Eternity is another military drama, this time set in Hawaii near the time of Pearl Harbor. There is even an iconic kissing scene between Burt Lancaster and Deborah Kerr near the ocean in Oahu.
12. Idaho
Of course, we had to pick My Own Private Idaho for Idaho. This film is loosely based on one of Shakespeare's plays and is one of the first independent films of its time. Keanu Reeves and River Pheonix starred as street hustlers and spent a lot of time on deserted highways.
13. Illinois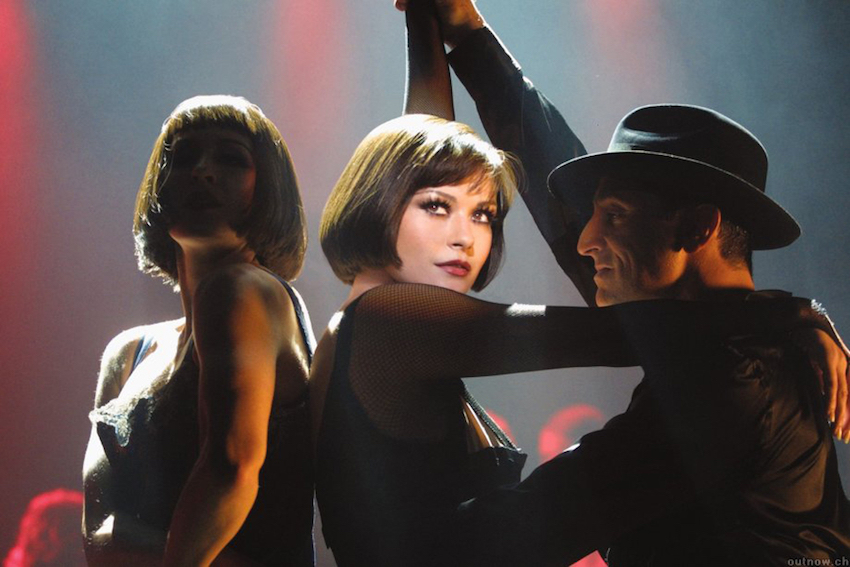 Many movies are set in Illinois big city of Chicago, but Chicago has to be the most famous. This musical features Renee Zellweger, Richard Gere and Catherine Zeta-Jones. It is set in the city of Chicago of course and all about the glamor of crime in the big city.
14. Indiana
Breaking Away is set in Bloomington, Indiana and features four young men. Instead of following their father's footsteps and cutting stone in the local quarry, they start bicycle racing. It stars Daniel Stern, Dennis Quaid, Dennis Christopher and Jackie Earle Haley.
15. Iowa
Rural Iowa is the star in Field of Dreams, a classic baseball movie starring Burt Lancaster, Ray Liotta, and Kevin Costner. It will make you want to go outside and play baseball ASAP.
16. Kansas
The Wizard of Oz is set in rural Kansas and Dorothy often talks about her home in Kansas as she is whisked off to the land of Oz. The black and white scenes that go to Technicolor was a big deal at the time. If you head to Kansas, check out their Oz museums that pay homage to this classic film.
17. Kentucky
Coal Miner's Daughter shared country star Loretta Lynn's early life in the backwoods of Kentucky. Sissy Spacek played Loretta Lynn and won an Oscar for her portrayal. It is an amazing story of how Loretta got married at 15, had lots of kids, but still made it to the Grand Ole Opry.
18. Louisiana
Louisiana is the stage for Interview With a Vampire, starring Brad Pitt, Tom Cruise, and Kirsten Dunst. If you love vampire movies, you have to check out this one set in New Orleans.
19. Maine
Pet Sematary is another scary movie that is set in a rural area. This time it is set in Maine. If you love Stephen King books turned movies, you won't want to miss this thriller about a deadly cemetery.
20. Maryland
The Blair Witch Project was crazy popular when it came out because of its mockumentary style filming set a fictional town in Maryland. It is about three friends who go out to investigate the Blair Witch and things do not go well. Don't watch this creepy movie alone.
21. Massachusetts
The movie The Perfect Storm was based on a true story and set in Gloucester, Massachusetts. It tells the tale of a fishing boat that goes missing during a big storm and stars George Clooney and Mark Wahlberg.
22. Michigan
Michigan's most iconic movie is actually a documentary called Roger and Me by Michael Moore. It was an examination of General Motors and was one of the most financially successful documentaries in America. Moore is very interested in Michigan because he grew up there.
23. Minnesota
Untamed Heart is a romantic comedy set in Minneapolis. Marisa Tomei plays a waitress who falls for a dishwasher with heart problems played by Christian Slater.
24. Mississippi
Cat on a Hot Tin Roof is a movie from 1958 that is set in Mississippi. It is about a rich, dysfunctional family and stars Elizabeth Taylor and Paul Newman.
25. Missouri
Waiting for Guffman is a mockumentary that features the fictional small town of Blaine, Missouri. It is about a musical theater buff who directs a play about the town's history and waits for a Broadway producer named Guffman.
26. Montana
Legends of the Fall is a movie about three brothers who grew up on a ranch in Montana. Anthony Hopkins, Aidan Quinn, Henry Thomas and Brad Pitt all star in this movie about family, adventure, and Montana.
27. Nebraska
Nebraska sets the stage for the movie called Nebraska that follows an old man who thinks he won the lottery. The man and his son take a trip back to Nebraska to collect his winnings. Even though it was filmed in 2013, it was purposely filmed in black and white.
28. Nevada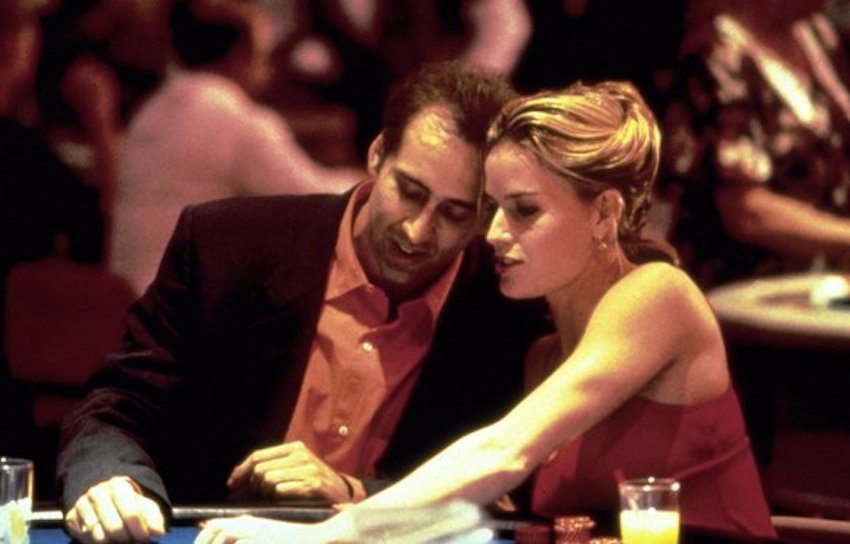 Of course, Nevada's movie is set in their famous city of Las Vegas. Leaving Las Vegas is a movie about an alcoholic who ends up falling for a hooker. Las Vegas is the backdrop for this drama about love and loss. Nicolas Cage won an Oscar for his performance in the film.
29. New Hampshire
To Die For is another mockumentary style film based on a New Hampshire criminal. She seduced a student at a high school she worked for and convinced him to murder her husband. It stars Nicole Kidman, Matt Dillion, and Joaquin Pheonix.
30. New Jersey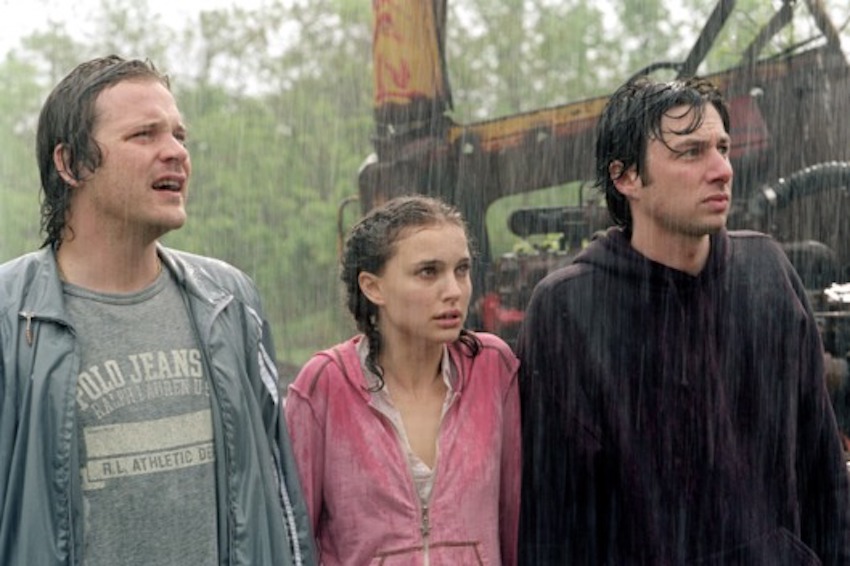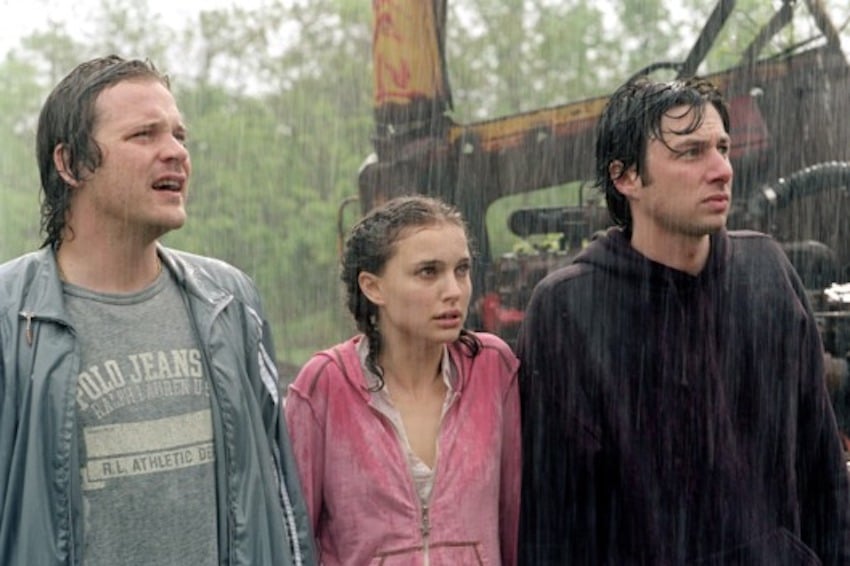 Garden State is filmed in New Jersey, often called The Garden State. Zach Braff made and starred in this film alongside Natalie Portman. He returns to his home state for his mother's funeral and decides to stay because he falls in love.
31. New Mexico
New Mexico sets the stage for The Milagro Beanfield War set in a fictional town of Milagro. The film is about a war between village locals and corporate professionals who want to buy their land. Christopher Walken is in this one.
32. New York
Many movies are also set in New York City, but one of the best movies about New York is Manhattan. This movie is basically a love story about New York City and a classic from Woody Allen.
33. North Carolina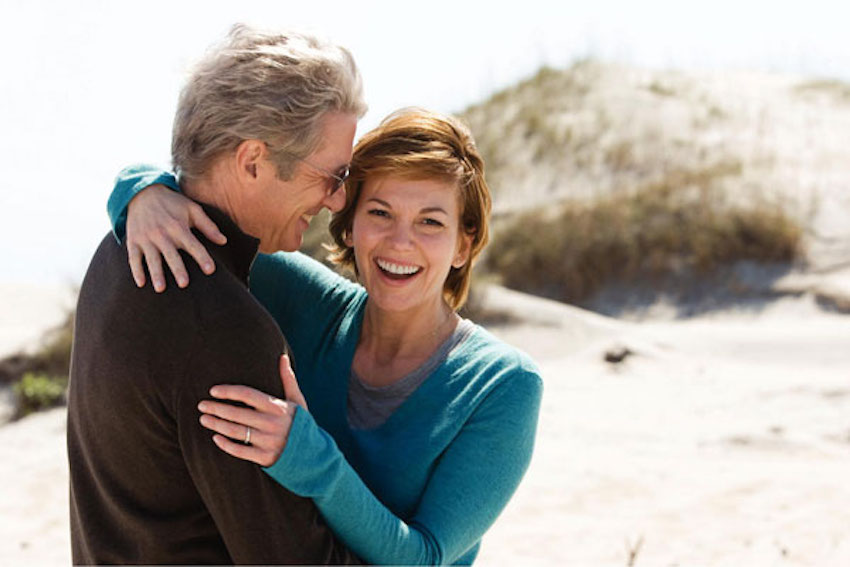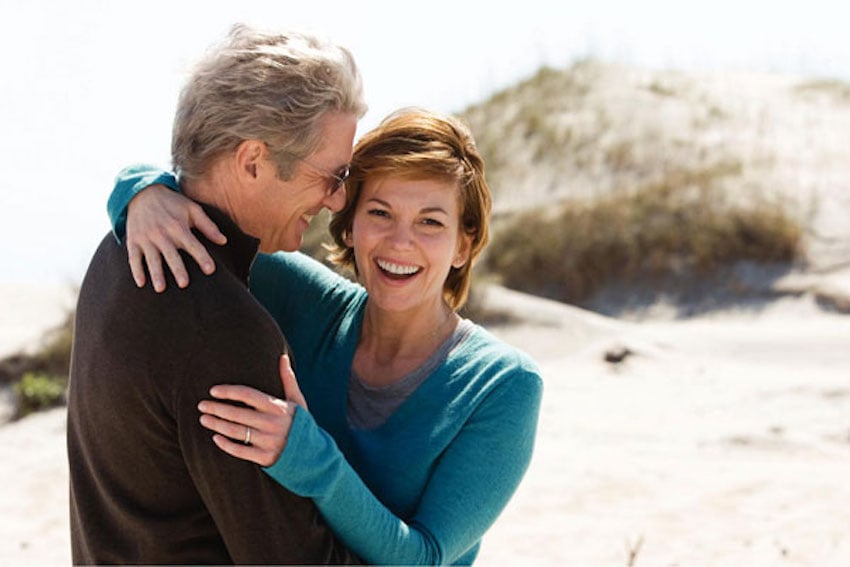 One of Nicholas Sparks romantic books turned movies is set in North Carolina. Nights in Rodanthe stars Diane Lane and Richard Gere and is pretty much guaranteed to make you sob.
34. North Dakota
North Dakota takes the stage in Fargo, a true crime thriller made by the famous Coen Brothers. The movie also inspired a TV series by the same name.
35. Ohio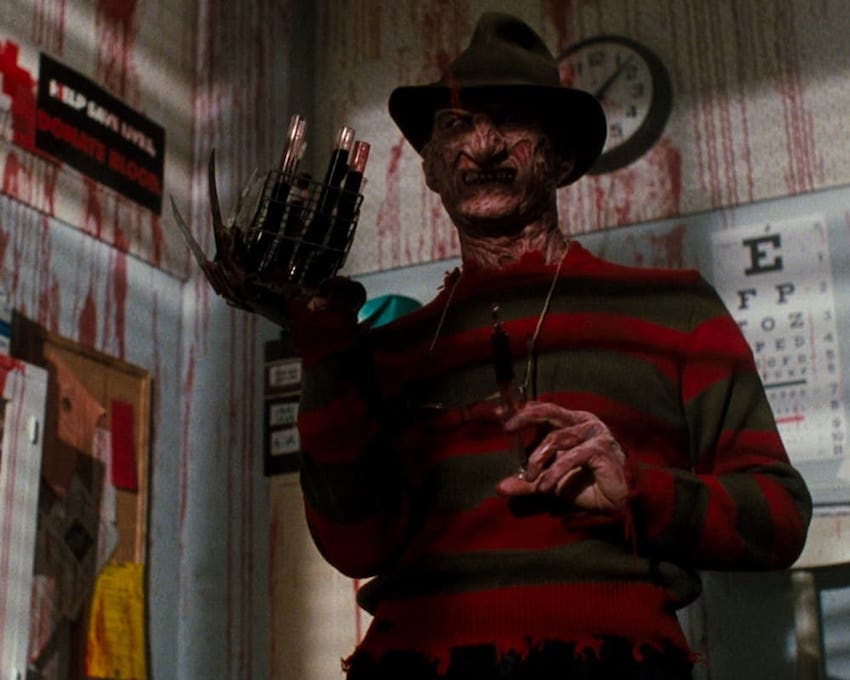 This movie might make you want to avoid Ohio. A fictional small town in Ohio sets the stage for A Nightmare on Elm Street, where Freddy Kreuger slashes his victims. Yikes!
36. Oklahoma
Another movie that shares a name of the state it is set in. Oklahoma is a musical about the romance of farm life. This old-school movie stars Shirley Jones.
37. Oregon
Based on a novel, One Flew Over the Cuckoo's Nest is a drama set in a mental institution in Salem, Oregon. Jack Nicholson shines as a criminal who fakes being crazy to go to a mental hospital instead of jail.
38. Pennsylvania
Sylvester Stallone stars in the famous Rocky movie that was set in Philadephia. Now the steps in front of the Philadelphia Art Museum are known as the "Rocky Steps".
39. Rhode Island
This creepy movie called The Conjuring is based on a true story. There really is a couple who lived in the Rhode Island farmhouse where paranormal activity went down. It gives us chills, which leads us to the next film.
40. South Carolina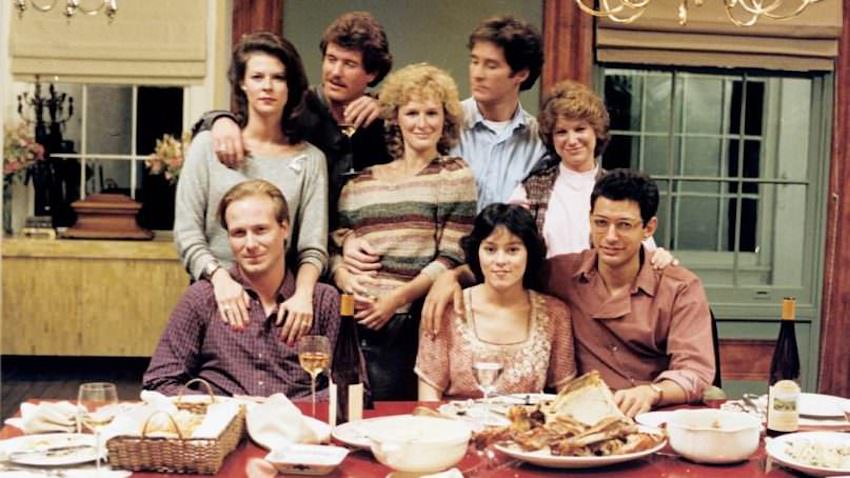 The Big Chill is about college friends who gather in South Carolina to attend a funeral for their friend. Love, change and friendship themes ensue. It starred big names like Jeff Goldblum and Glenn Close.
41. South Dakota
Dances With Wolves is a classic western that dances across the South Dakota plains. Kevin Costner stars in the film from 1990.
42. Tennessee
Nashville, a comedy and drama that showcases the country music scene and political dealings in the music capital is a must see. It follows the stories of multiple main characters and is one of the first movies like this.
43. Texas
Giant stars Rock Hudson, Elizabeth Taylor, and James Dean. It focuses on Texas ranch owners and the oilfields. The theme that is weaved through this movie is ending discrimination.
44. Utah
This true story turned film is cringeworthy but showcases the spirit of survival. James Franco stars in 127 Hours as a hiker who gets trapped in a Utah canyon, for you guessed it, 127 hours. He ends up cutting off his own arm to get free and saves his own life.
45. Vermont
Set in an inn in Pine Tree, Vermont, White Christmas will get you in the holiday mood. Bing Cosby, Danny Kaye, Rosemary Clooney and Vera-Ellen star in this classic 1954 film.
46. Virginia
Remember the Titans is a classic for many families. It is a true story and stars Denzel Washington as a coach of a racially integrated football team in Virginia in the 1970s. This inspirational film will make you smile and cry.
47. Washington
The Twilight Saga was popular with teens and exploded the fame of a small town called Forks, Washington. Kristen Stewart, Robert Pattinson, and Taylor Lautner star in this series filled with love triangles, vampires, and werewolves.
48. West Virginia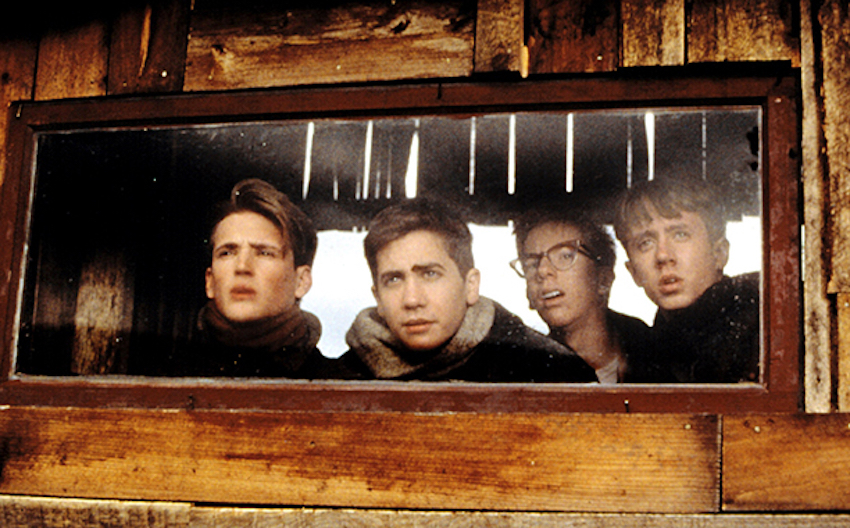 October Sky is set in small-town West Virginia. Jake Gyllenhaal stars in the true story as Homer Hickam, Jr. who is a NASA engineer who inspires his town. This is a perfect film to watch in the Fall.
49. Wisconsin
The Straight Story is a road trip film that ends in Wisconsin. An elderly man cannot get his driver's license to drive to see his dying brother, so he takes the long trip on his tractor.
50. Wyoming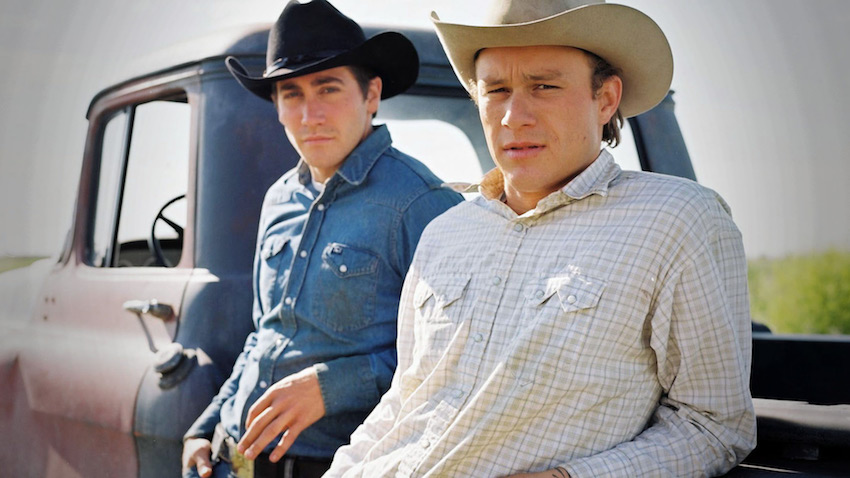 Last but not least, the Wyoming mountains look beautiful in the movie Brokeback Mountain. An important film about tolerance, it focuses on a romance between two cowboys. Jake Gyllenhaal and Heath Ledger starred in this iconic film.
Do you like the movie pick for your state? Can you think of others filmed in your state?
If you enjoyed this article, please SHARE with a friend! They will love to find out which film represents their state!