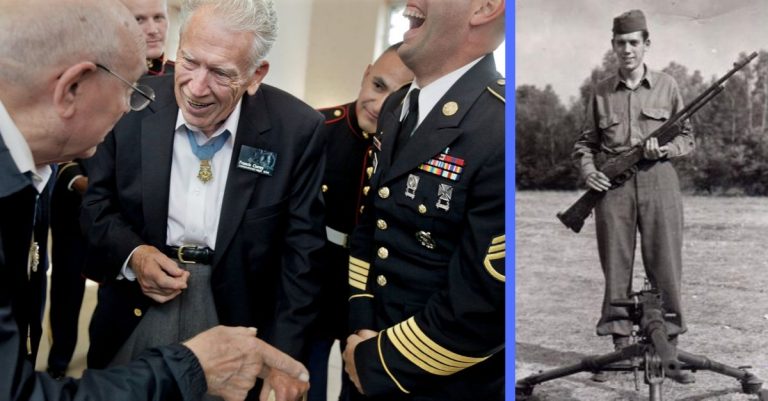 Francis Currey, a decorated WWII hero, died on Tuesday of congestive heart failure at age 94

He was only 19 when he became a war hero, leading a successful offense and rescue mission after the Malmedy massacre

He also received the Silver Star, the Bronze Star Medal,

and

three Purple Heart awards
On Tuesday, October 8, decorated war hero Francis Currey passed away. He was one of three living WWII veterans who received the Medal of Honor. The Medal of Honor is the nation's highest decoration recognizing exceptional valor in battle. Currey was only 19 when he displays remarkable bravery and commitment to protecting his countrymen.
From humble beginnings, Currey forged an admirable legacy of courage that saved countless lives, all while risking his own. Even after receiving not just the Medal of Honor, but the Silver Star, Bronze Star, and three Purple Hearts, he did not project the news often. "I got it; that's all," he said to the Times-Union of Albany six years ago. "I don't make a big issue out of it."
A life full of twists and turns led him right to where his bravery was needed most
At age 12, Francis Currey was orphaned. He was subsequently raised by a foster family and grew up on a farm in the Catskill mountains of New York. During his high school years, he worked as an embalmer. This was to be his life's work. Then, America's involvement in WWII called for soldiers to fight overseas. In 1943, he graduated high school. Rather than continuing his initial career path, however, Currey answered the call to action and joined the army.
The following spring, 1944, Currey was in Europe. There, Currey made history for himself, significantly impacted the war efforts, and saved several of his comrades in arms. To some, looking at the 19-year-old would not reveal his remarkable feats. He was six feet tall, but a bit lanky, weighing 130 pounds. Even so, this same person immobilized several German tanks, neutralized a building full of Axis fighters, and rescued almost a dozen allies.
The Malmedy massacre was a war crime that cost the lives of over 80 American POWs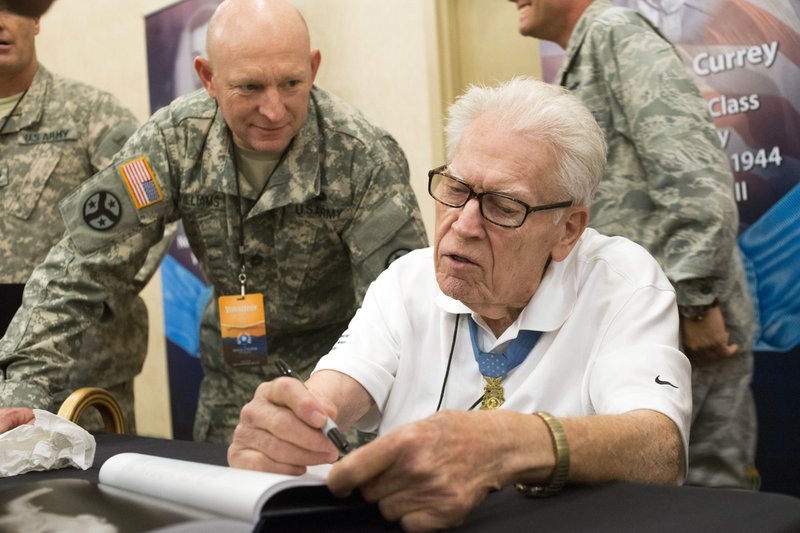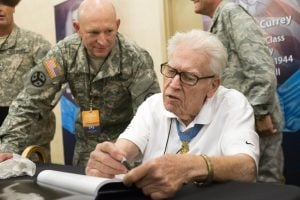 The Battle of the Bulge was a major fight in the midst of the European theater. By the end, 80,000 Americans and 100,000 German soldiers died. Early on, some 84 American soldiers had to surrender. Despite their nonaggression, members of the German SS armored division shot them in an open field in December 1944.
Currey was not present to save his fellow soldiers there, but four days later he was right in the thick of the Germans' next strategic maneuver. Currey was in a foxhole as part of the backup to American antitank units. German troops overran the area, but Currey offered heavy retaliation. His arsenal came to include a bazooka, M-1 rifle, a Browning automatic rifle, machine guns, and grenades. Initially, the bazooka had no ammo. Open to enemy fire, Currey ran off to successfully supply ammo and return fire against the Germans. The bazooka neutralized the tank, while an automatic rifle subdued enemies firing from within a nearby house.
Success in battle does not only involve fighting but also saving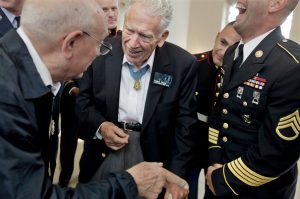 "When I stood up," Francis Currey recalled, "I saw a number of our guys trapped in a small hole between me and the house. They had been held down there for hours and asked me to help them out." Currey alternated between machine guns and grenades. This granted the five soldiers safe passage from their volatile shelter.
Currey's citation paints a sweeping act of determination that drove a lethal enemy away. "Deprived of tanks and with heavy infantry casualties, the enemy was forced to withdraw. Through his extensive knowledge of weapons and by his heroic and repeated braving of murderous enemy fire, Sgt. Currey was greatly responsible for inflicting heavy losses in men and material on the enemy, for rescuing 5 comrades, 2 of whom were wounded, and for stemming an attack which threatened to flank his battalion's position."
Valor was not limited to the battlefield for Francis Currey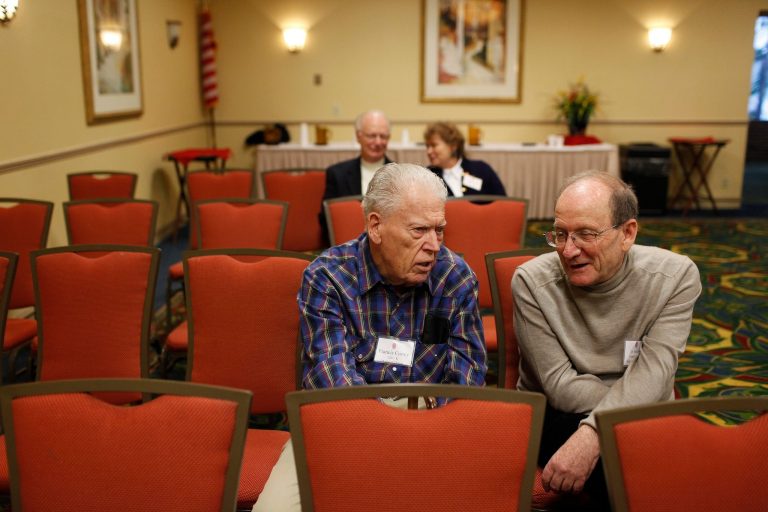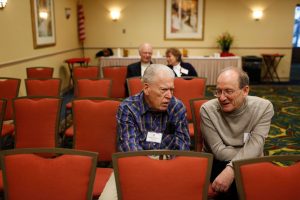 The conclusion of WWII saw Currey return home with several honors to his name. But he did not stop helping his countrymen just because they were off the battlefield. In Albany, Currey became a veterans' counselor, offering guidance to those who had seen certain death and lived with its memory. Specifically, as a benefits counselor, he helped ensure his fellow WWII veterans received the care they deserved after risking their lives and livelihood so far from home.
Outside of that, he enjoyed a quiet life owning a landscaping business. He died at home on Tuesday after a long and successful life. Currey is survived by his wife, three children, seven grandchildren, and 12 great-grandchildren. Despite being 19 during his acts of heroism, Currey knew age did not matter then. "We were all teenagers, the oldest one was maybe twenty-one years old, and I was the one with all the training."