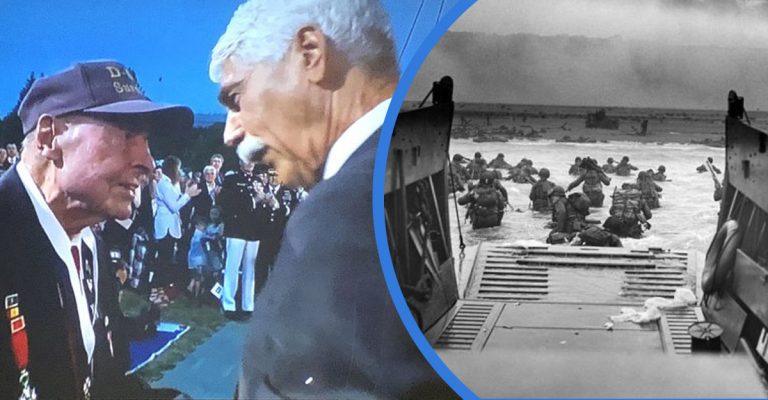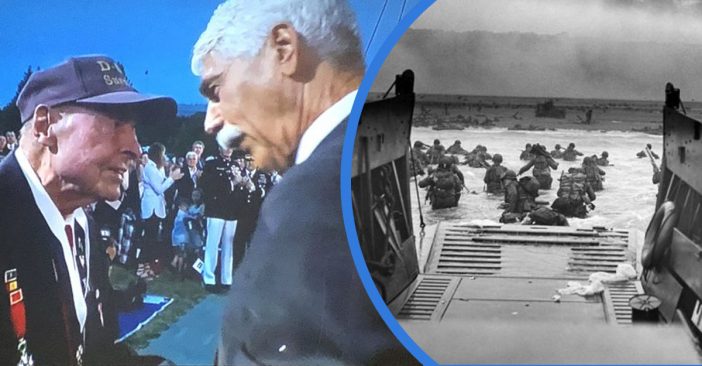 Updated: 5/31/2021
Sam Elliott recites a WWII veteran and survivor's account of D-Day. While Memorial Day is long gone at this time of year, it's still worth noting this tremendous turning point in PBS' annual Memorial Day Concert.
While the actor is most recognizable for his latest film role in A Star is Born (2018), he is also to narrate an upcoming project about the Army's Old Guard, titled Honor Guard. This makes him the perfect candidate to recite a WWII veteran's account of D-Day back on Memorial Day weekend.
Sam Elliott tells veteran's powerful account of D-Day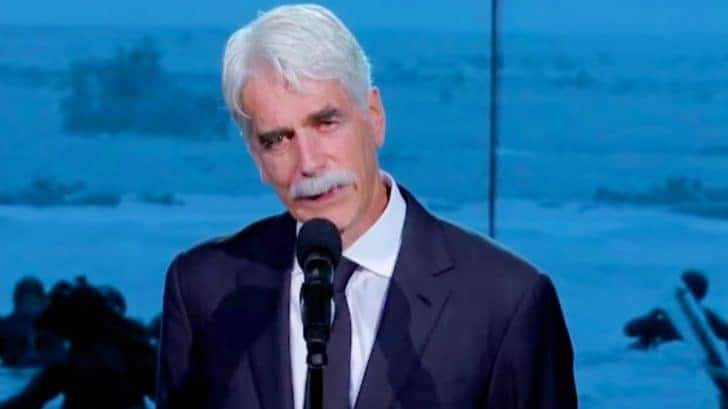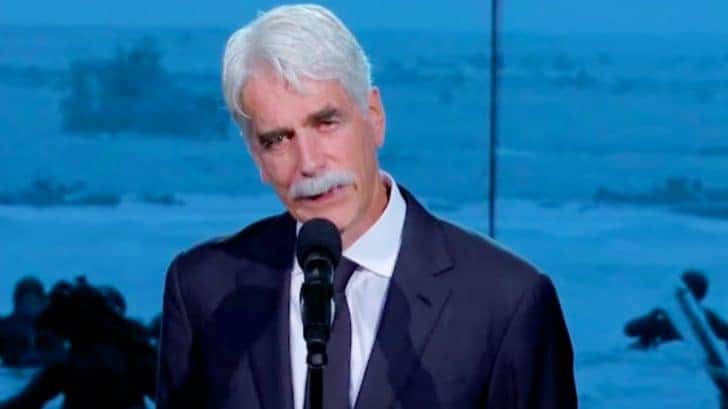 Elliott is no stranger to portraying military-based roles in films. These roles include Sergeant Major Basil Plumley in We Were Soldiers, Army officer Sam Damon in Once An Eagle, and Union Cavalry General John Buford in Gettysburg.
This makes Elliott the best choice to recite this veteran's powerful story of D-Day. Not to mention, he has the best voice for it, too!
The WWII veteran's story is absolutely awe-inducing
Since it's General Buford birthday, let us all pause for a moment & look at some photos of the man who brought him to life in "Gettysburg".

Sam Elliott is freaking amazing… #CivilWar #Gettysburg pic.twitter.com/ndqvKIYLUl

— Civil War Fangirl aka Mare ♥️🌙 (@Miss_Bellatrix) March 5, 2019
SGT Ray Lambert is the man who serves during WWII and he is the head medic who hits Omaha Beach during the first wave on D-Day. His older brother, Bill, is also present on that day. Before the invasion, the two promise to take care of each other's families if anything were to happen to the other.
During the account that Elliott gave, he begins reciting exactly what the invasion was like from Lambert's perspective. Lambert is shot in the arm right away, but still makes the greatest effort he can, risking his life to save his brothers.
The story continues…
We are honored to welcome Sam Elliott to share the story of SGT Ray Lambert. #MemDayPBS pic.twitter.com/MZSN5qidxY

— National Memorial Day Concert (@MemorialDayPBS) May 27, 2019
"You did the job you were trained to do. If you didn't, you died," Elliott emotionally recites.
He tells the story of how one man dies in Lambert's arms simply because there is nothing he can do. Elliott then reveals that only 7 of the 31 men on Lambert's boat survived long enough to make it to the beach. All while helping a soldier in the water, a boat ramp comes crashing down on Lambert and strikes 2 of his vertebrae. Lambert continues to push through this, saving himself and the other soldier.
Lambert lives on today to tell his story
Powerful, touching moment after Sam Elliot read SGT Ray Lambert's account of D-Day. Elliot did a phenomenal job and showed such respect to this military hero. #MemorialDayConcert #DDay #MemDayPBS pic.twitter.com/JvaRAQYXRf

— Gina (Applegate) Lee (@shoes4gina) May 27, 2019
The next thing Lambert remembers is praying and waking up next to his brother on a boat bound for England. Lambert is still alive today to tell his story (or have Sam Elliott tell his story). He was there to watch the legendary actor tell his story with tears and profound emotion. He is 98 years old today!
Watch the full recitation of the veteran's account of D-Day below.