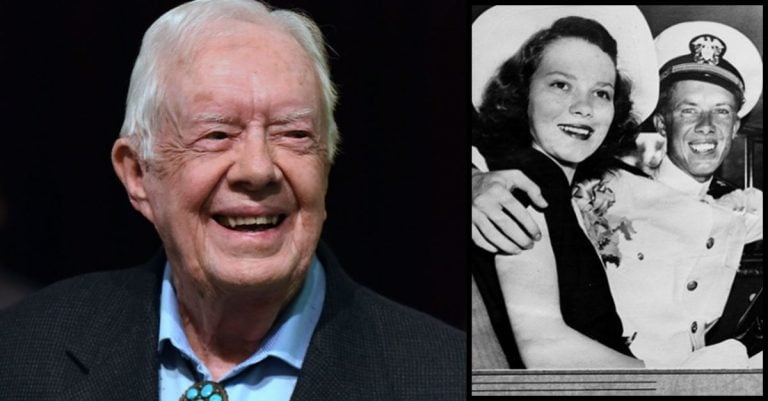 You can now help former U.S. President Jimmy Carter celebrate his 95th birthday by sending him a birthday wish! The Carter Center is a not-for-profit organization founded by former President Jimmy Carter and former First Lady Rosalynn Carter in 1982. They are encouraging people to send a birthday message along to help the oldest-living former president celebrate.
"Former U.S. President Jimmy Carter is turning 95 on Oct. 1. Please help us celebrate this special occasion by sharing a personal message or birthday wish," the Center says.
Send Jimmy Carter a Happy Birthday message!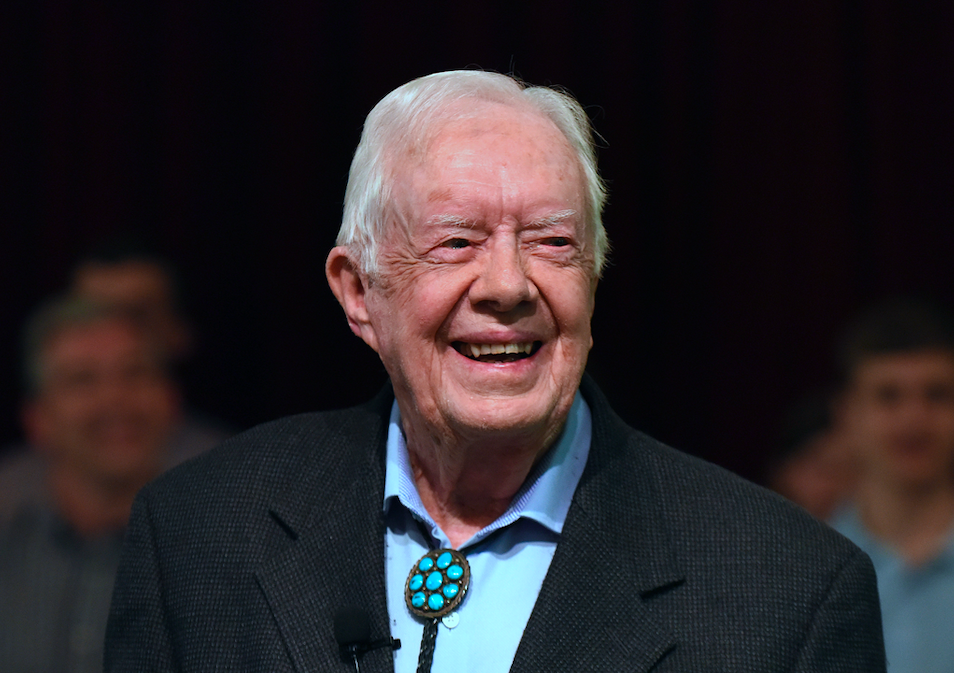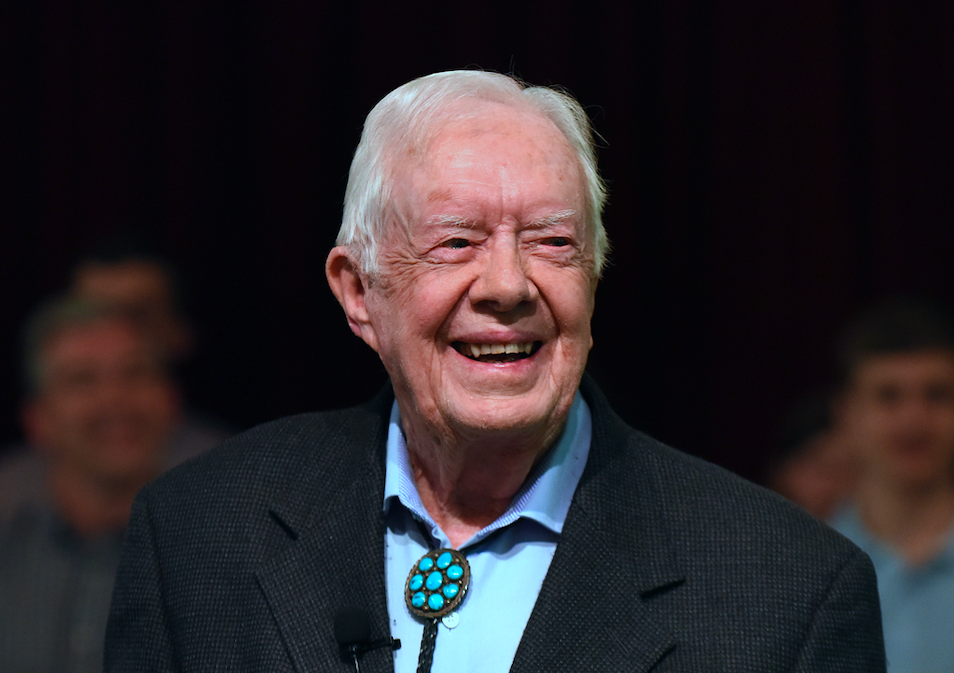 Those who are interested in sending Carter a Happy Birthday message can do so on the Center's website. Simply submit the free message to his website and your message will be seen by him!
Not many presidents have lived into their 90s. The full list of former presidents who have include Carter himself, George H.W. Bush, John Adams, Herbert Hoover, Ronald Reagan, and Gerald Ford. Despite being up in age, Carter continues to defy all health odds. Earlier this year, he had hip surgery after a fall. However, he was soon released from the hospital and immediately went back to teaching Sunday school and building homes with Habitat for Humanity.
The Carters continue their busy volunteer work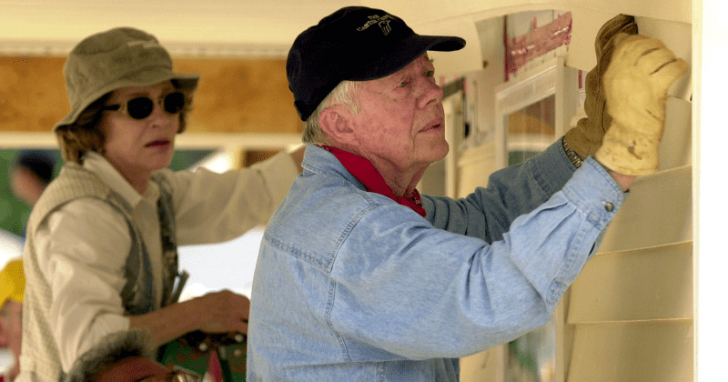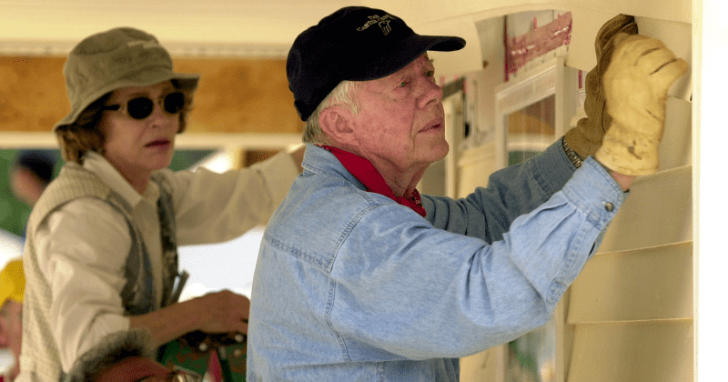 The Carters seem to have no plans of stopping yet! They plan to continue their humanitarian work with Habitat for Humanity since Carter has recovered from his surgery.
A spokesperson for the Carter Center reveals that the Carters plan to build 21 new homes in Nashville, TN in October of this year. "There have been many times when people have tried to count President Carter out, and they have never been right. We are excited that they will both be back," Bryan Thomas, a spokesman for Habitat for Humanity International says.
Carter defies all health odds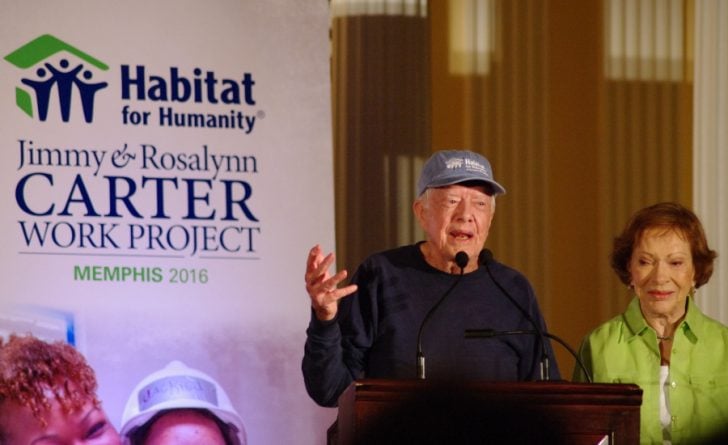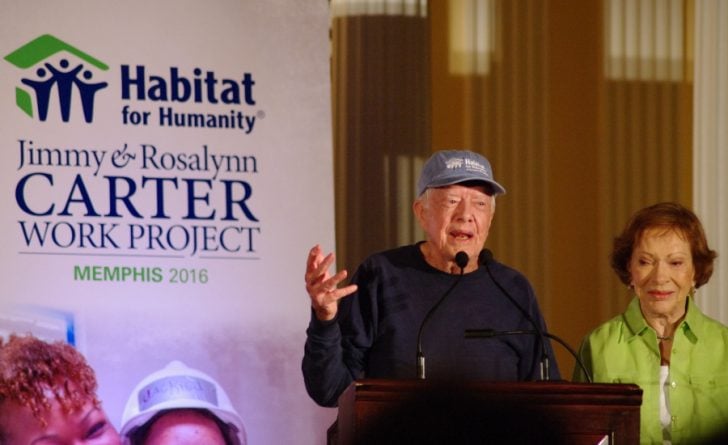 Carter is no stranger to health issues trying to hold him back. In 2015, he was diagnosed with cancer after doctors detect 4 spots of cancer had spread to his brain. He would initially believe that he had very little time left, but thankfully, has clearly overcome those health issues! He is one strong man.
We hope for well wishes and good health towards this lovely couple! Best of luck in their humanitarian mission!