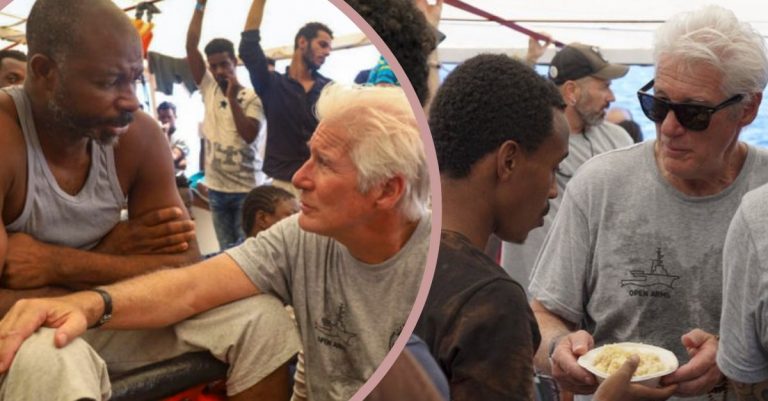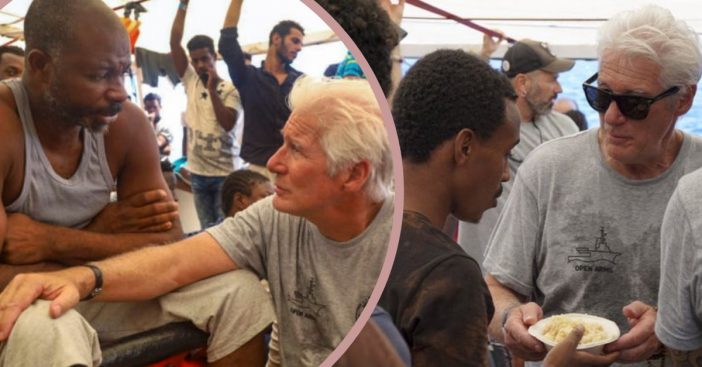 Actor Richard Gere has recently paused his holiday in Italy and has embarked on a humanitarian mission instead. He has delivered food and water to a total of 121 migrants, including 32 children, who are currently stuck aboard a ship in the Mediterranean Sea. They have been aboard the ship for 8 days and counting.
The migrants are stuck on the Spanish humanitarian ship Open Arms. Gere reaches out to the Spanish charity, asking how he can help. He then loads up a boat with supplies and heads from the Italian island of Lampedusa straight to the ship.
Richard Gere's humanitarian mission helps many
While there, the actor spoke to several of the migrants on board. He finds out that these migrants had fled war-torn Libya. Among the migrants were families aboard the boat with babies. When asked about the experience, Gere says, "The most important thing for these people here is to be able to get to a free port, to get off the boat, to get on land and start a new life."
Surprisingly, other European countries have yet to respond to the aid group's request. The International Organization for Migration says that a total of 840 people have died this year trying to cross the Mediterranean from North Africa to Europe.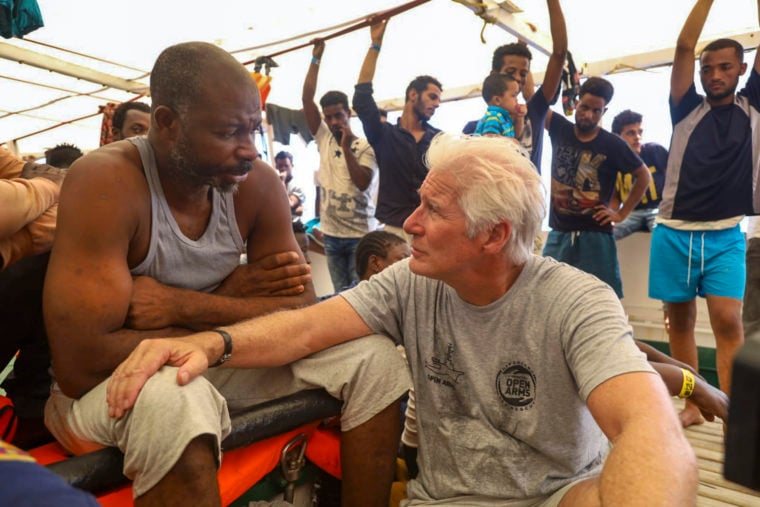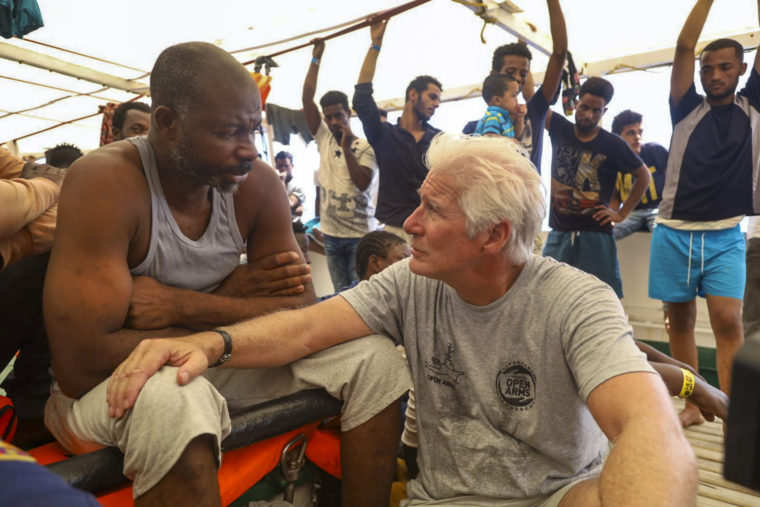 A video has been posted of Gere helping out on the migrant ship. Take a look at the video below! What a kind and generous gesture to help these people out.