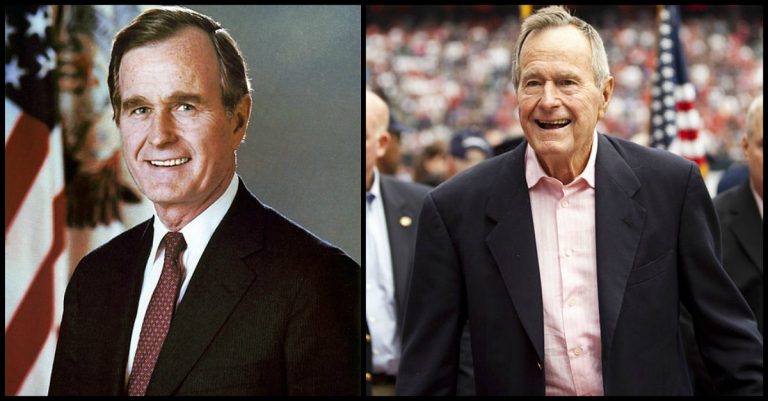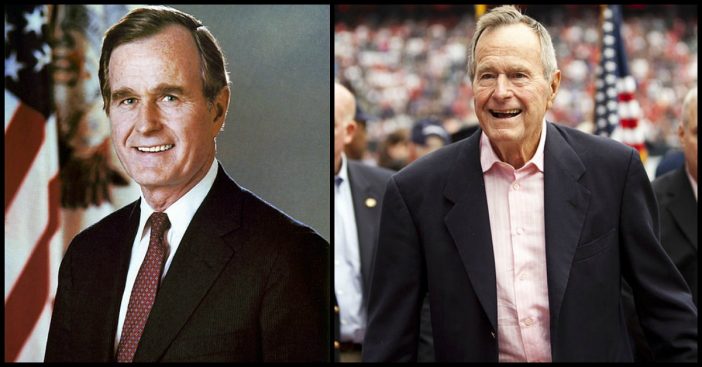 George Herbert Walker Bush has passed away at age 94.
George H.W. Bush died on November 30, 2018, from Parkinson's disease with his family by his side. His death comes less than eight months after his wife, Barbara Bush passed away.
He Grew Up In Connecticut
Bush was born on June 12, 1924, in Milton, Massachusetts. George H.W. Bush had a great childhood. His family moved to Connecticut when he was young, which is where he grew up. After high school, Bush enlisted in the Navy. He was honorably discharged in 1945, after three years of service.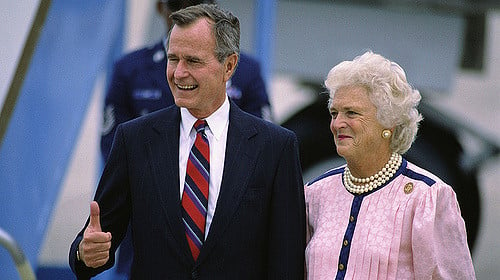 Bush Was Our 41st President Of The United States
Bush was the 41st President of the United States and the father of the 43rd President, George W. Bush. He served eight years as Vice President and had one term as Commander in Chief from 1989 to 1993.
Bush was the last veteran of World War II to serve as president and was a consummate public servant and statesman who helped guide the nation and the world out of a four-decade Cold War that had carried the threat of nuclear annihilation. Many call his death on November 30, 2018, the passing of an era.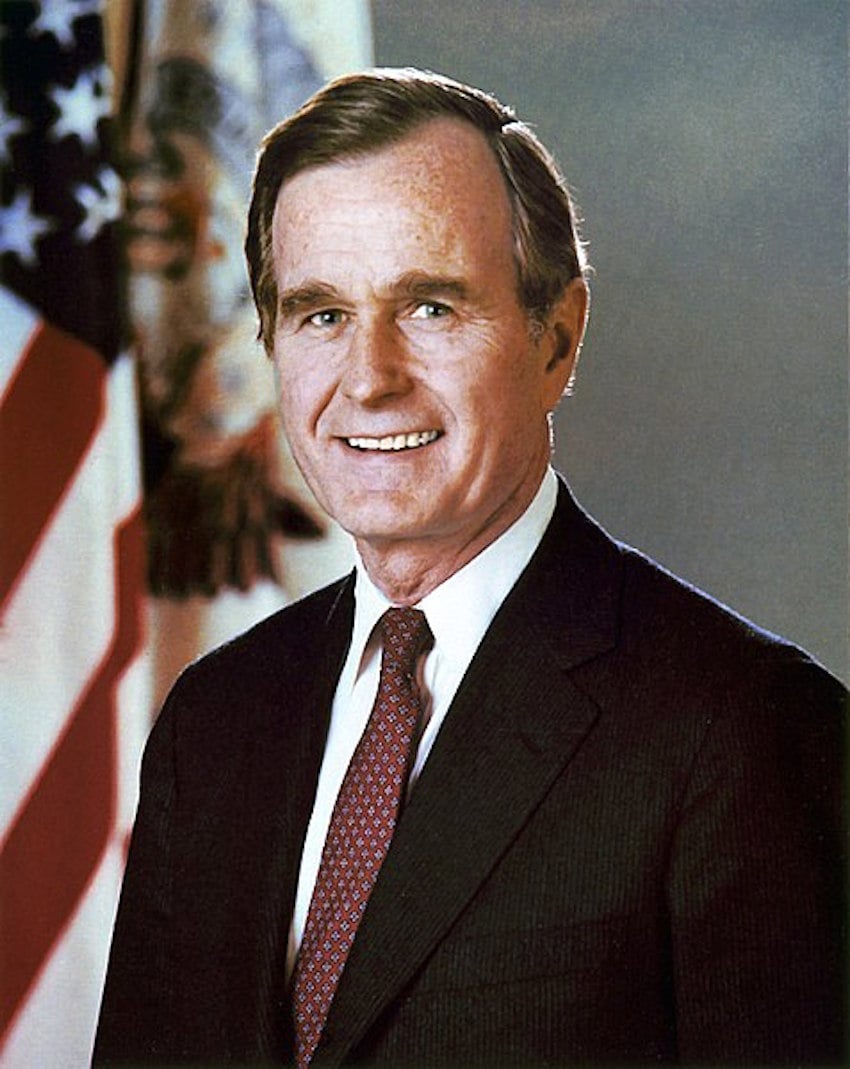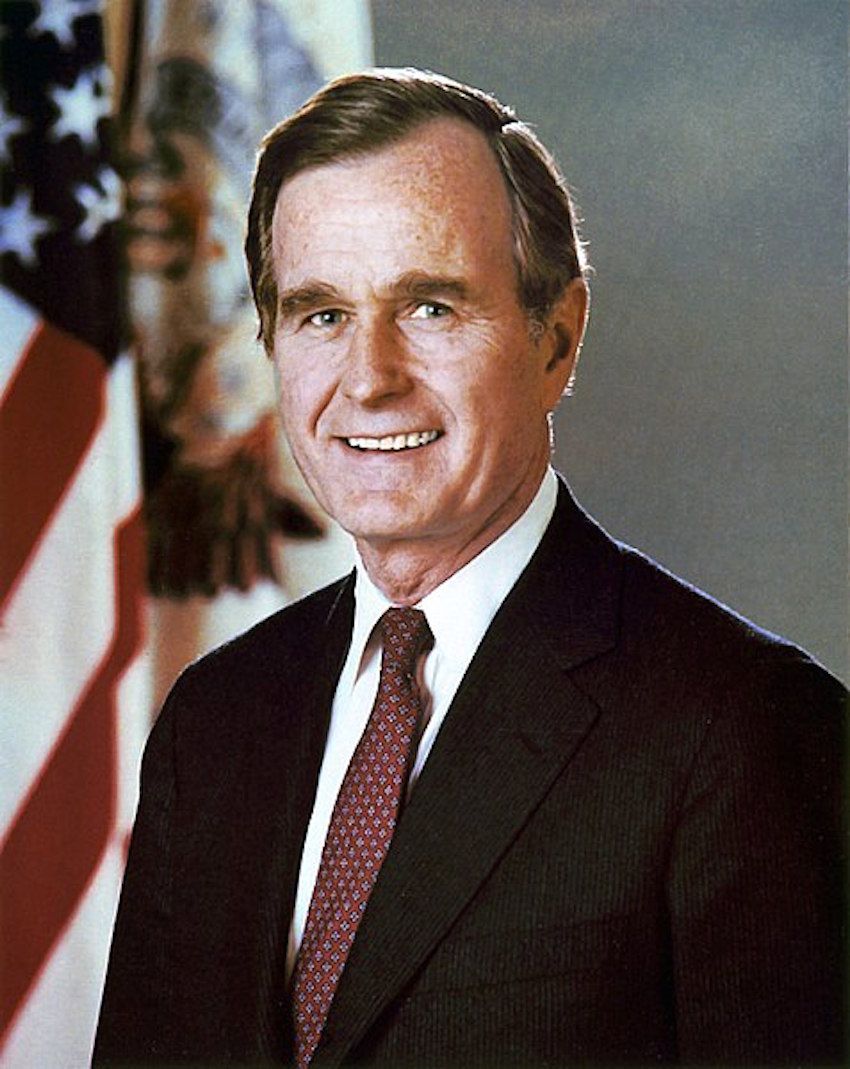 Bush's Early Career
After he was out of the military, Bush enrolled at Yale University. He graduated with a B.A. in economics in 1948. Once he had his Bachelors degree, Bush moved his family to Texas, where he started working in the oil industry.
In 1963, Bush began his political career. His first role was as chairman of the Harris County, Texas Republican Party. Three years later, in 1966, Bush was elected to the U.S. House of Representatives. From 1971-1973, Bush served as the Ambassador to the United Nations.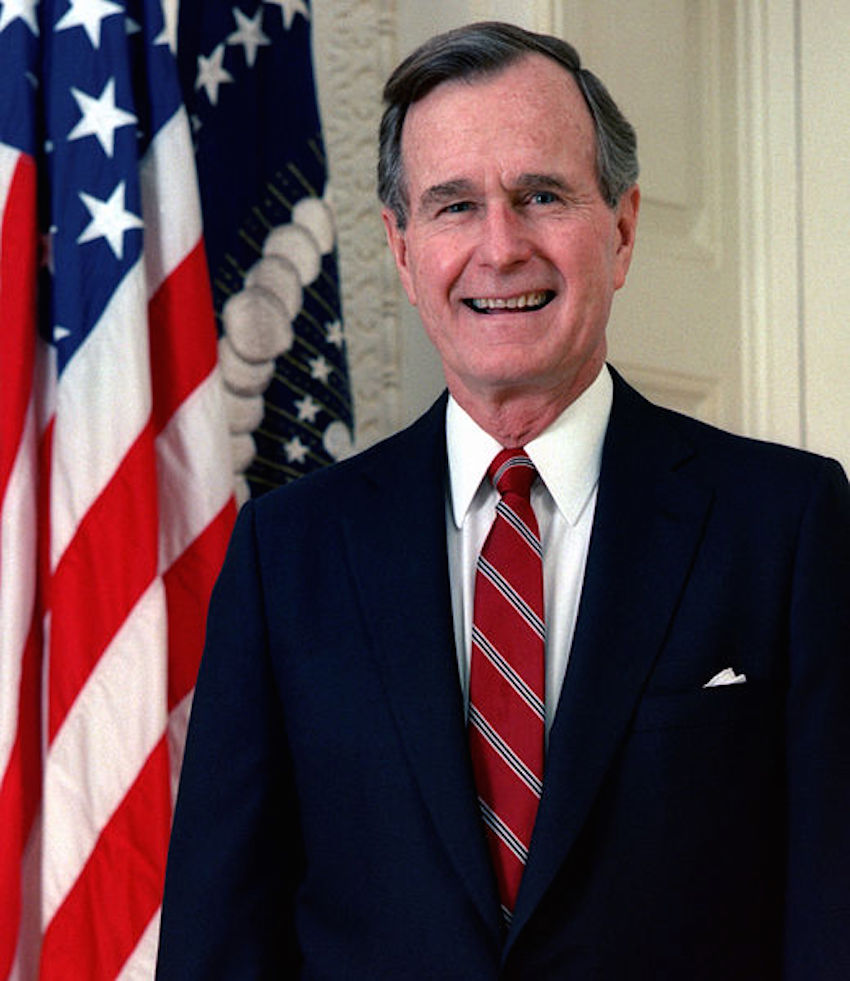 Before becoming President in 1989, Bush had a number of other government positions, including Chair of the Republican National Committee, Chief of the U.S. Liaison Office to the People's Republic of China, Director of Central Intelligence, and Vice President. Many say that Bush's legacy was defined by his victory over Iraq after the invasion of Kuwait.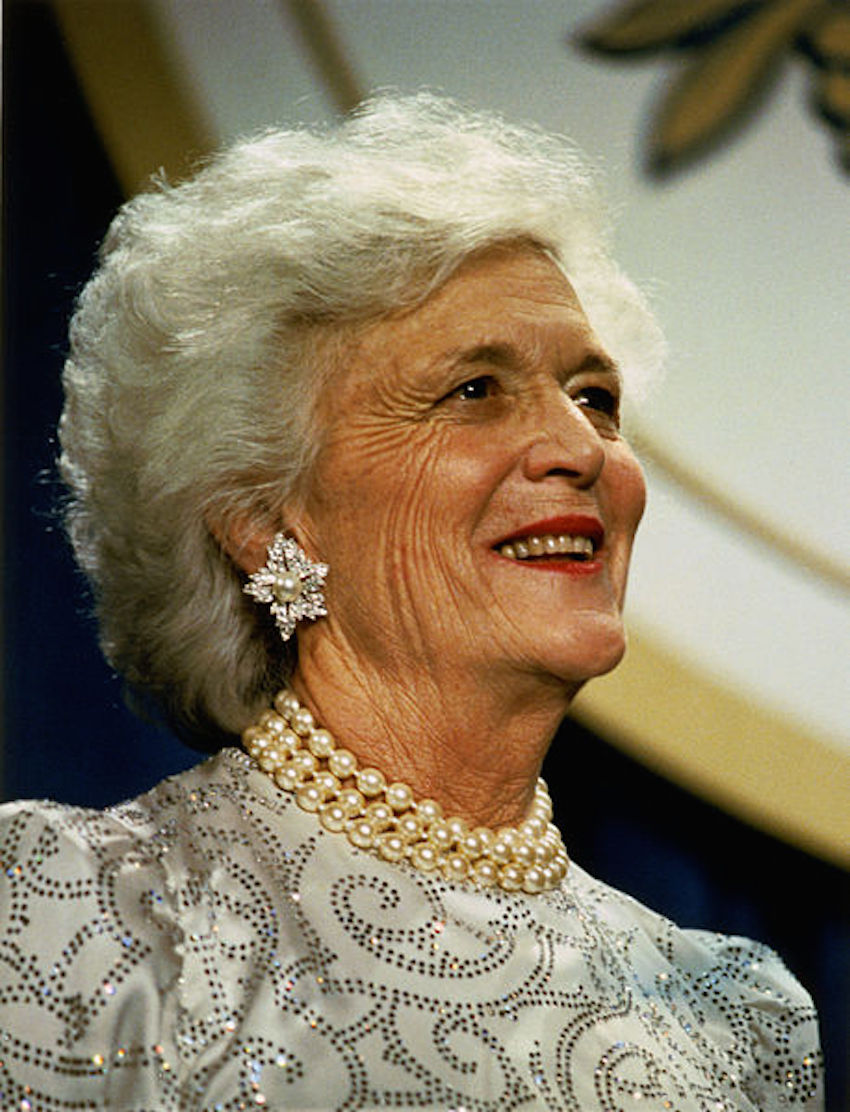 His Lasting Marriage With Barbara
In 1945, while still in the Navy, he and Barbara Bush got married. Together, they had six children: George Walker, Pauline Robinson "Robin," John Ellis "Jeb," Neil Mallon, Marvin Pierce, and Dorothy Walker "Doro." George and Barbara Bush had the longest presidential marriage in U.S. history. Before Barbara's death in 2018, the couple had been married for 73 years.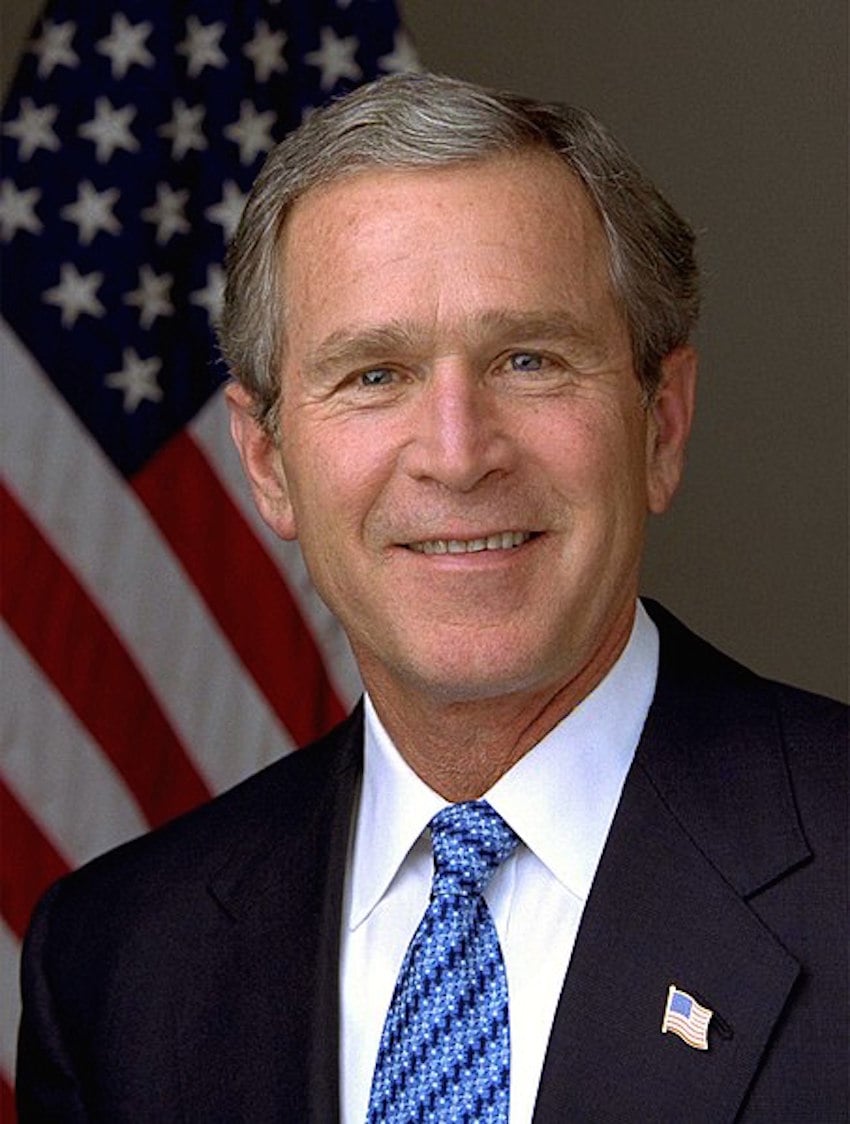 He Inspired His Sons To Start Careers In Politics
Their eldest son, George W. Bush, followed in his father's footsteps. He was President from 2001 to 2009. One of his other sons Jeb also got into politics. He was the twice elected governor of Florida and even ran for President as well.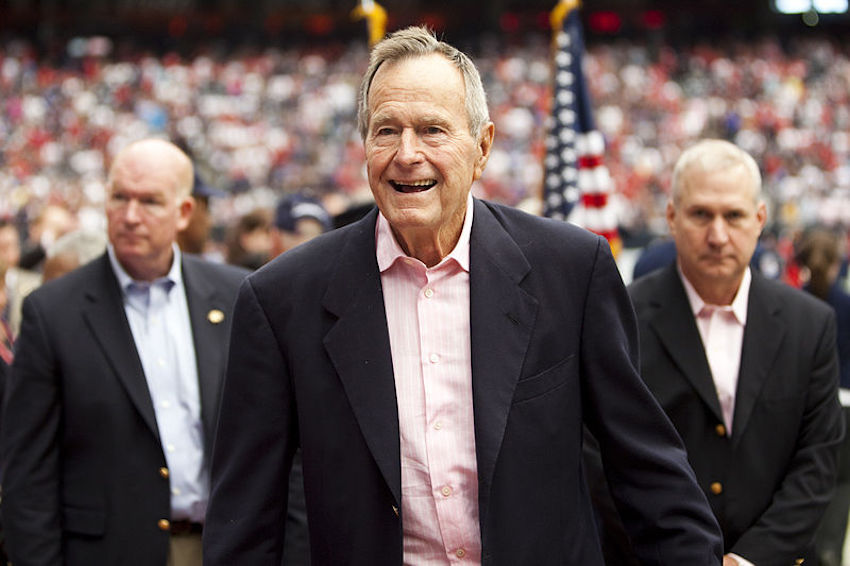 His Last Years
His age and illnesses kept him out of the spotlight during recent years. He was bound to a wheelchair or scooter due to Parkinson's complications. He was hospitalized in December 2014 after experiencing shortness of breath. He also fell and broke a bone in his neck the next year.
George H.W. Bush is survived by his children, George W., Jeb, Neil, Marvin, and Doro, as well as his many grandchildren. He will be remembered for his selfless service in the military and for his contributions to our country. May he rest in peace.
Please SHARE with your friends and family to remember this great man's legacy and to share your support to his family!
Watch George H.W. Bush's Presidential inauguration below. Do you remember watching it on television?