McDonald's is now advertising an Oreo Mint McFlurry that's available for a short time.

However, the delicious treat is made with the regular Oreo McFlurry plus Shamrock Shake syrup. This means it could be a secret menu item that you could actually get all the time if you just ask for it.

McDonald's is adding more new menu items this week!
Oreo lovers and mint lovers are rejoicing today. McDonald's is rolling out an Oreo Mint McFlurry as first spotted by food review YouTube channel called Peep THIS Out. He saw the limited-time sweet treat advertised at his McDonald's location and ordered one. He soon found out that the Oreo Mint McFlurry was actually just a regular Oreo McFlurry with Shamrock Shake syrup. Hello, secret menu item!
The Oreo Mint McFlurry will come in one size and cost $2.69. The host of Peep THIS Out isn't actually a huge fan of mint flavors, but he did say that there's only a "hint" of it in the McFlurry. So, even if you aren't the biggest fan of mint, this might be worth trying!
How to get the Oreo Mint McFlurry any time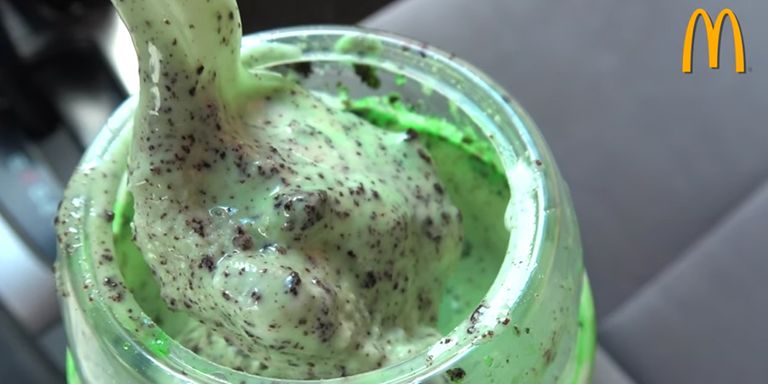 While this seems to be a "limited-time offer," it looks like as long as McDonald's has Shamrock Shake syrup, you can pretty much ask for it whenever you want. We also reported that McDonald's would be releasing the Galaxy Salted Caramel McFlurry. This delicious concoction is made from pieces of Galaxy chocolate and a swirl of salted caramel. This is then mixed into soft-serve ice cream. Yummy!
Of course, this doesn't come without the pull of some classic menu items. McDonald's would also announce that they are pulling the Double Quarter Pounder with Cheese and Spicy Chicken McNuggets from the menu. We will also be saying goodbye to the Twix and Mars McFlurry and Mini McFlurry.
McDonald's continues to expand and change their practices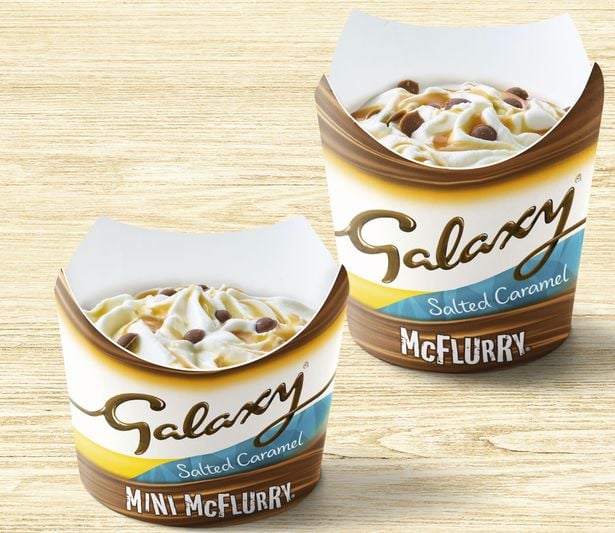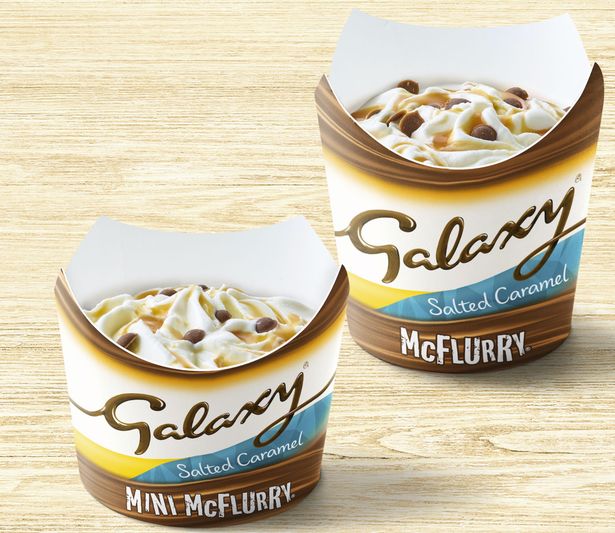 This new and exciting dessert item will be available in McDonald's starting September 25th! So, at least we'll be getting a new item to test out as some classic items are removed for good.
McDonald's has really been aiming to move in a different direction, so it's no shocker they're removing certain items and replacing them with another. Just last year, the fast-food chain switched to fresh beef quarter-pound burgers in the U.S. and it has helped boost sales by about 30%! It has also helped improve the restaurant's market share for the first time in five years.
Adapting to their customers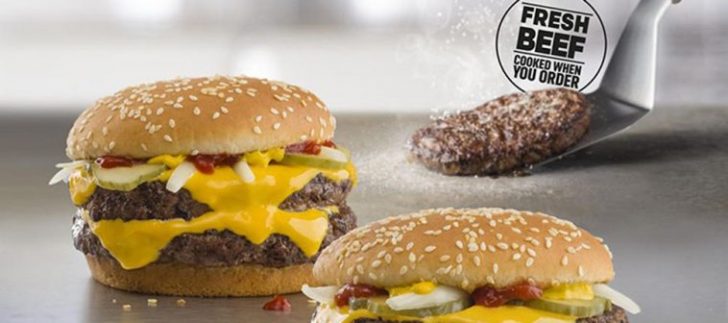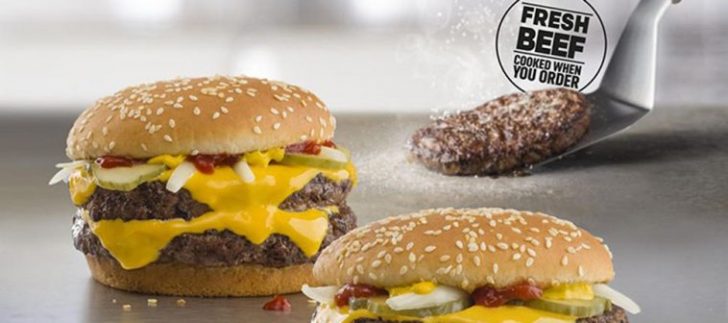 Marion Gross, the company's chief supply chain officer for North America, spoke to CNN Business about the change to the restaurant chain. "Our customers are changing at a super fast pace. As a result, we've had to change, too." She says at that point, the change was "required" of them. She calls it the "biggest, boldest moves that we've made in a long time."
Sounds like McDonald's is not stopping there! We hope their new items succeed with their audience.