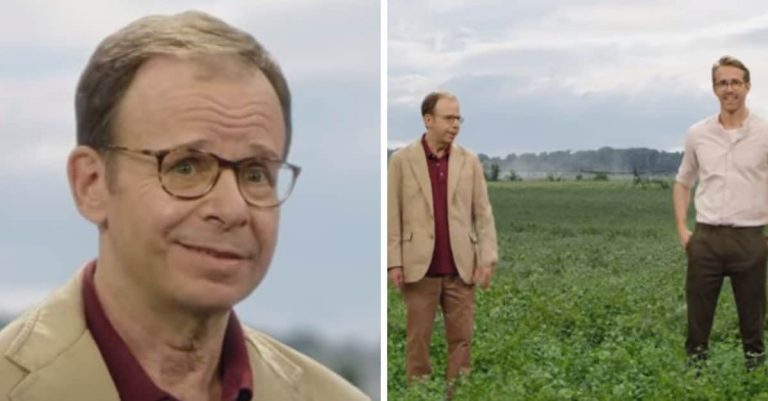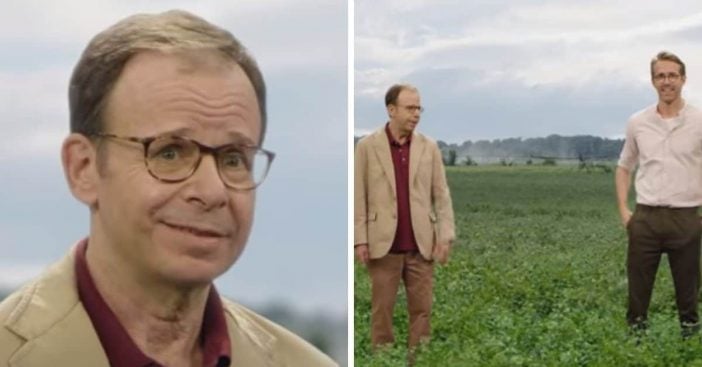 Actor Ryan Reynolds has admitted that he is a huge fan of Rick Moranis. Rick is best known for his role in the original Ghostbusters film and Honey, I Shrunk The Kids films. However, after his wife died from breast cancer, he decided to step away from acting to be a full-time dad. Recently, Ryan convinced Rick to come out of semi-retirement to do a Mint Mobile ad.
In the ad, Ryan says, "It's hard to believe that Mint Mobile has gone so long without an unlimited plan. So, to introduce it, we brought in an actor we've all gone too long without: Rick Moranis." Rick asks why he is there and Ryan just gushes about how he's a big fan. Rick jokes, "That's it? See ya," and walks off the set.
Ryan Reynolds is a huge fan of Rick Moranis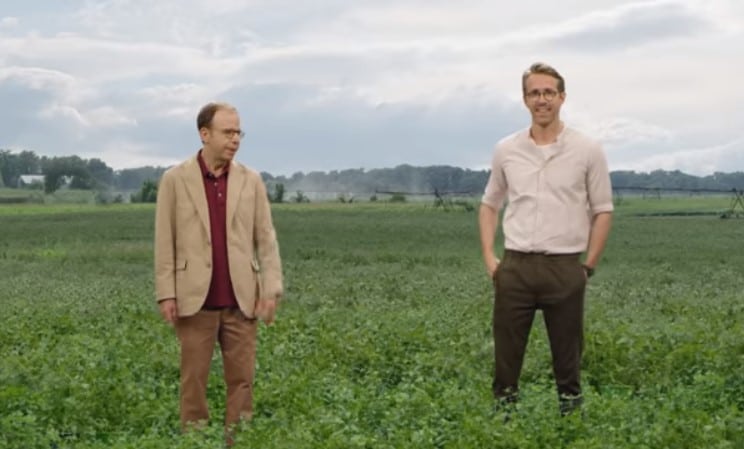 Ryan released a statement on why he was so passionate about bringing Rick back to the screen. The ad comes just after other big news that Rick will be acting again. He is set to appear in Disney's Honey, I Shrunk the Kids reboot, also starring Josh Gad.
RELATED: Rick Moranis From 'Honey, I Shrunk The Kids' Has No Regrets Leaving Hollywood Spotlight
Ryan said, "Like many Canadians and humans, I adore and worship Rick Moranis. From 'Strange Brew' to 'Ghostbusters' to 'Spaceballs' to 'Honey, I Shrunk the Kids,' his performances and lines are burned into my brain and heart. We asked Rick to do this 8 days before our shoot kind of on a lark but after a few emails and a conversation, he agreed. And it was wonderful. Everyone on set was completely star struck, most of all me. We're so grateful he came back and hope he stays back."
Rick has stayed mostly away from Hollywood since 1991 when his wife, Ann Belsky died. He took care of their two children, Rachel and Mitchell. Now with the kids grown up, Rick is looking to make a comeback. He admits that he never officially retired and always hoped to return. Even so, he has no regrets about being home with his kids growing up.
We are so happy to hear Rick is making a comeback! In conclusion, watch the full ad below: