James South of Watauga, TX is turning 100 years old on October 7th and this year, he has one simple request… he wants 100 birthday cards for his 100th birthday! South currently lives in a retirement home after living on his own in East Texas until he was 98 years old. The facility he currently lives at posted a photo of South with a sign requesting 100 birthday cards. Well, it really took off!
"Hello! My name is James South and I am a proud WWII veteran! I will be turning 100 on October 7th, 2019. I would like to receive 100 birthday cards. Please mail to: 5800 North Park Dr., Watauga, TX 76148. Thank you!" the sign says.
Meet WWII Veteran James South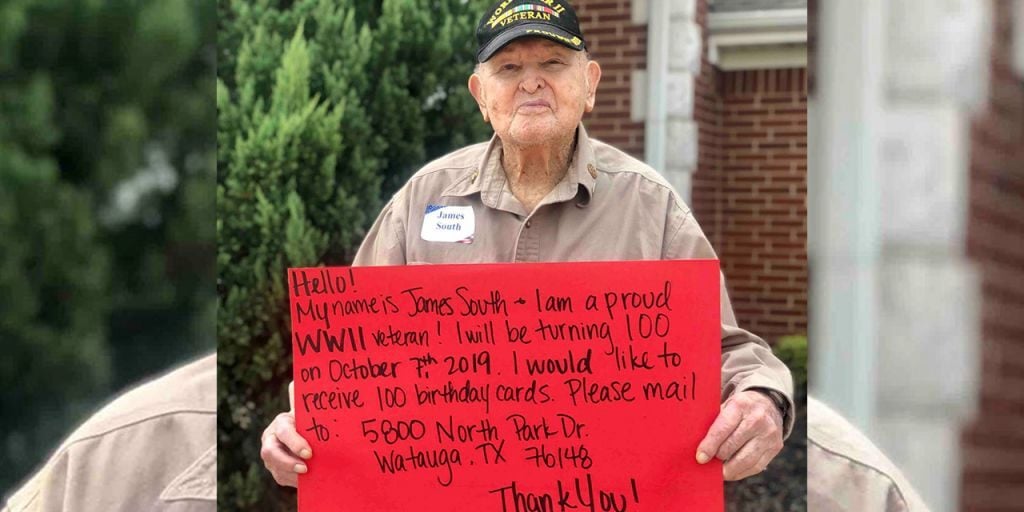 Since the picture was shared on social media, South has received hundreds of cards from people around the country. They have all been wishing him a happy early birthday. "Mr. South, I really hope you enjoy your 100th birthday with your son. Thank you for all that you did during your service sir," one person says.
Another person says, "Happy birthday James! I hope your birthday brings you lots of happiness with many family & friends!" A third comments, "Happy Birthday to you James … Hope you have a wonderful celebration on your Birthday. Thank you for your service to our country." A whole lot of love for Mr. James South!
Why he wants cards instead of an actual gift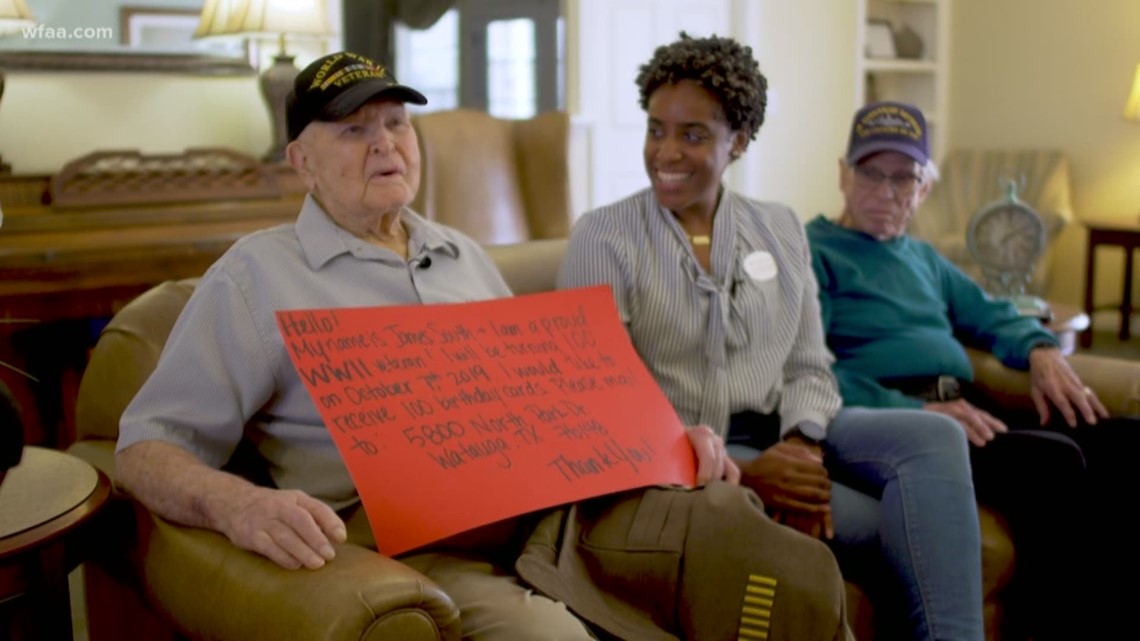 South's decision to ask for cards as presents actually began while he was serving in World War II. His girlfriend, who soon became his wife of 55 years, wrote to him every single day. "It would give me a feeling that I am recognized for what I do, what I am," South says about receiving those birthday cards. "And I would cherish it forever."