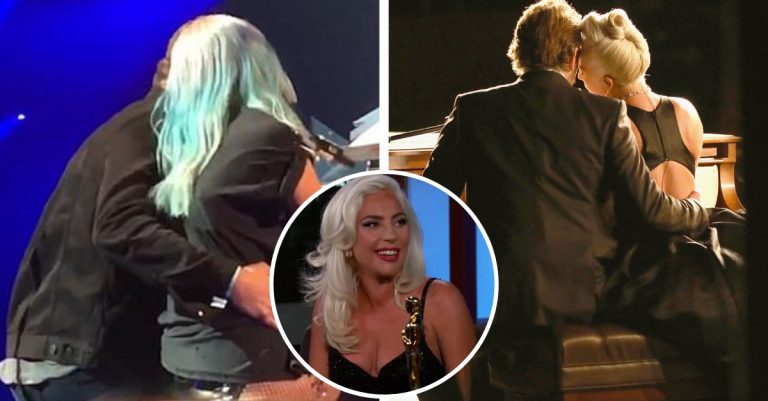 Since the release of A Star is Born in 2018, people have been up in arms about Lady Gaga and Bradley Cooper's beautiful on-screen relationship. Then, after Cooper performed "Shallow" with Gaga at her Las Vegas residency, rumors were that the two shared a relationship off-screen as well, despite both being taken at the time.
When Lady Gaga announced that she had broken off her engagement with then-fiancé Christian Carino, every immediately thought it was for Cooper… Then the Oscar's performance of "Shallow" happened and people were seriously convinced that these two were secret lovers. Until Lady Gaga shattered those people's dreams and the rumors.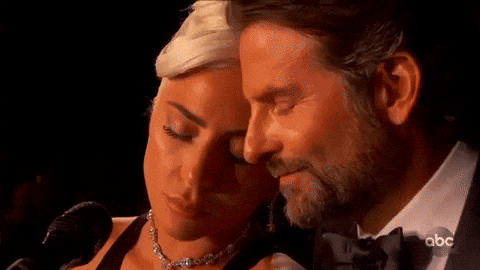 At the very end of the Oscar's performance, they earn a standing ovation (that was started by Cooper's girlfriend, by the way) and look up at each other and smile. This is what gave people the proof that they must be together and hiding something from the public eye. It was an absolutely stunning performance nonetheless, and the two got just as cozy during that performance as the one from her Vegas show.
See any similarities here? We'll get into why these similarities are important in a second.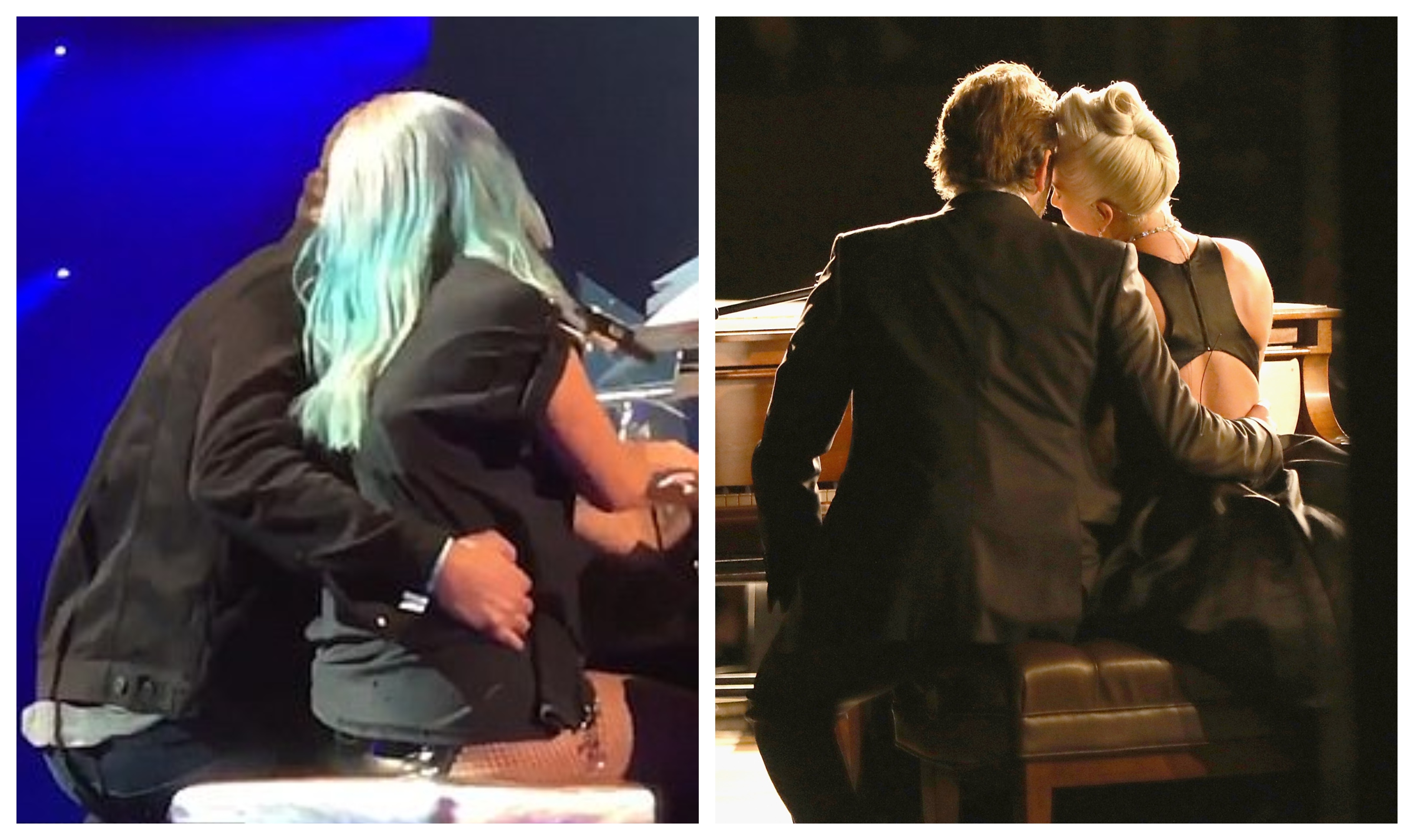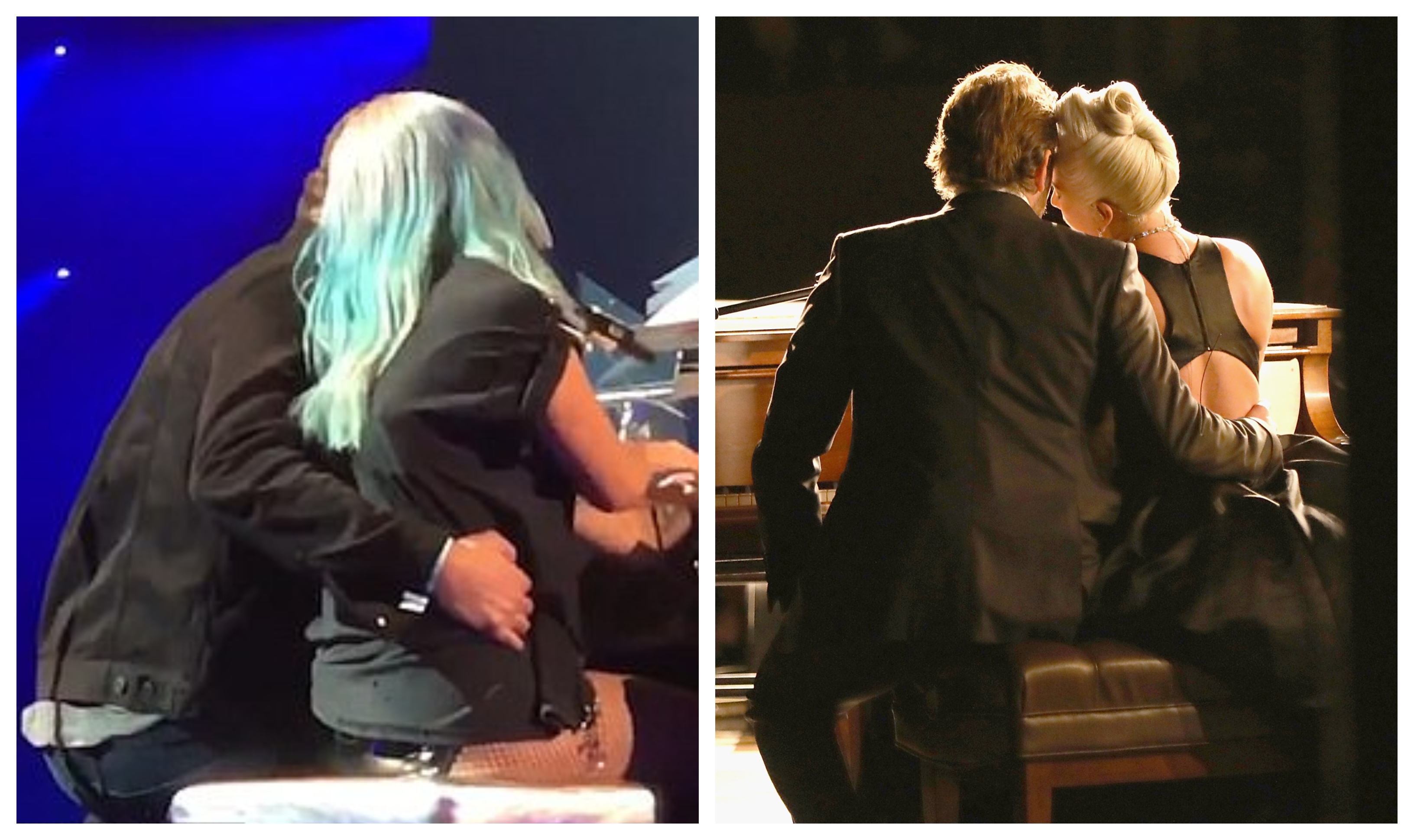 After the performance, not only were fans in a frenzy over the two but so was former Spice Girl Mel B. She said she felt uncomfortable for Cooper's lady, Irina Shayk. She allegedly said that the performance was disrespectful and 'breaking girl code'. Despite any of these claims, Gaga and Cooper's girl seem to be in great spirits with one another!
As soon as the performance was over, Irina was the first to give Gaga a huge hug.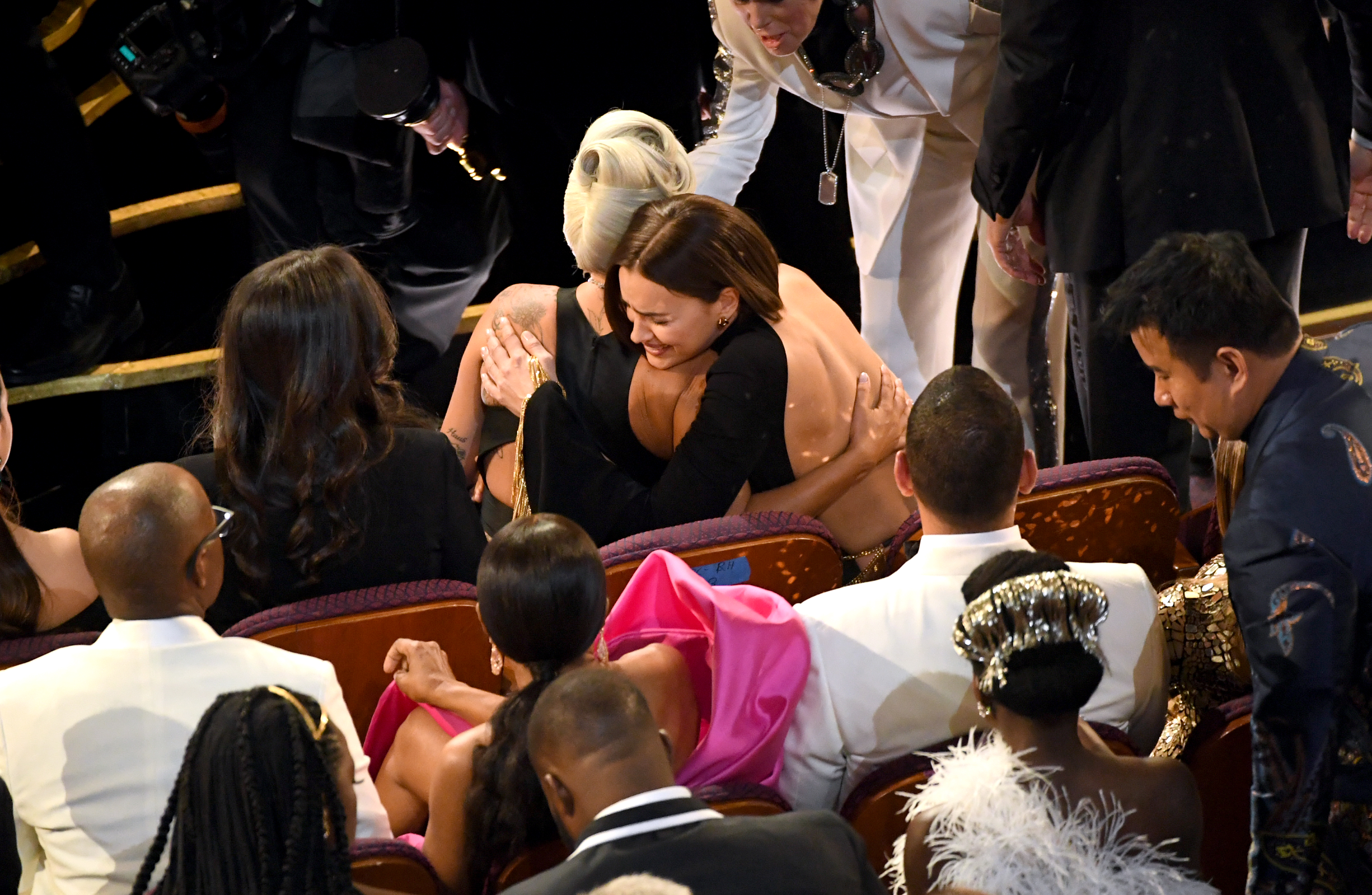 Both actors have remained hush-hush about the relationship rumors up until recently. Gaga recently sat down for an interview with Jimmy Kimmel, where she broke her silence about the relationship rumors going around. She disagreed completely with the fact that the performance was any notion of proof of a relationship.
"Social media, quite frankly, is the toilet of the internet, and what it has done to pop culture is just abysmal," she explains.
So, are the two in love? Nope! They just put on quite a show for their audience to make them think that.
"People saw love, and guess what? That's what we wanted you to see," Gaga explains, "I'm an artist, and guess we did a good job. Fooled you!"
They definitely had us fooled! They're pretty convincing actors. Be sure to SHARE this article if you love Bradley Cooper and Lady Gaga, especially in A Star is Born!
Check out the full interview Lady Gaga did with Jimmy Kimmel below: