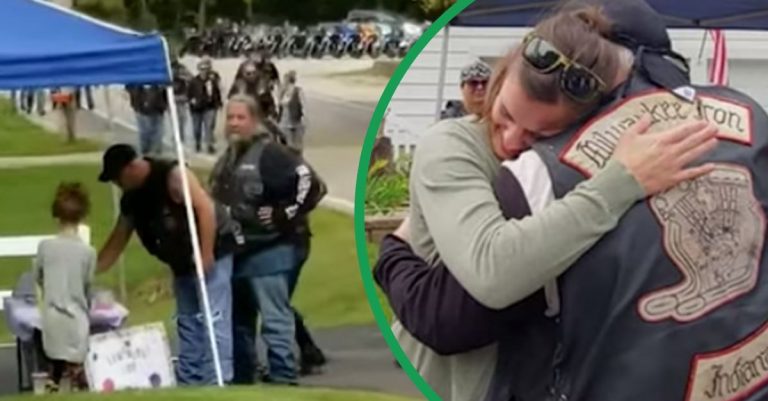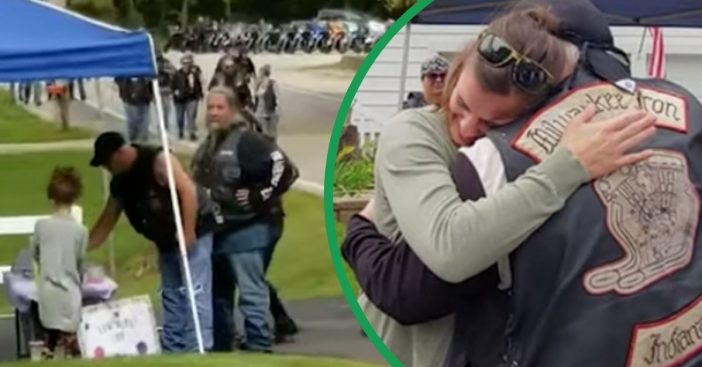 About 30 bikers pulled over to support a girl's lemonade stand as a "thank you." Daryn Sturch, a nurse, was driving on State Road 19 when she comes upon a crash scene. "I parked a ways away so my daughter wouldn't see and I ran up," she says. "They had some severe injuries."
Daryn says she stayed at the scene and helped five injured riders until paramedics were able to arrive at the scene. She later would check in with them on Facebook and develop an occasional online friendship with the group. "They are the first to cheer me on and root for me and let me know of they are thinking of me," Daryn reveals.
Daryn Sturch, a nurse, helps injured riders at a crash scene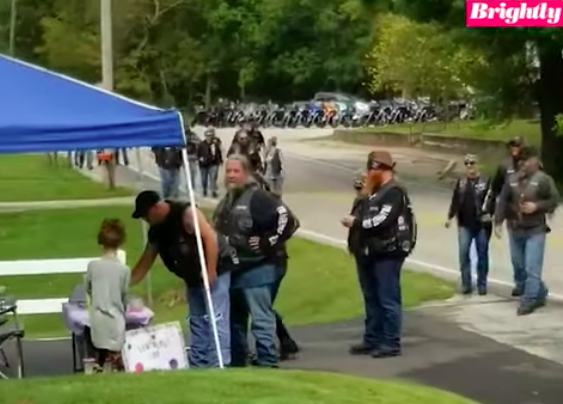 When Daryn's 8-year-old daughter's lemonade stand got rained out, the bikers suggested she hold the lemonade stand again a week later. That's when these 30 bikers from Komono, Indiana arrived at the stand. The crew includes three of the accident victims and one who hadn't ridden since the crash. This takes place one year after the motorcycle crash. "I had no idea how many there would be and they were so generous," Daryn recalls.
"She was charging $1, and I bet every one of them gave a $5 or $10 or $20. [Bryanne, her daughter] was as happy as she could be."
With the help of these bikers, Daryn's daughter is able to raise some money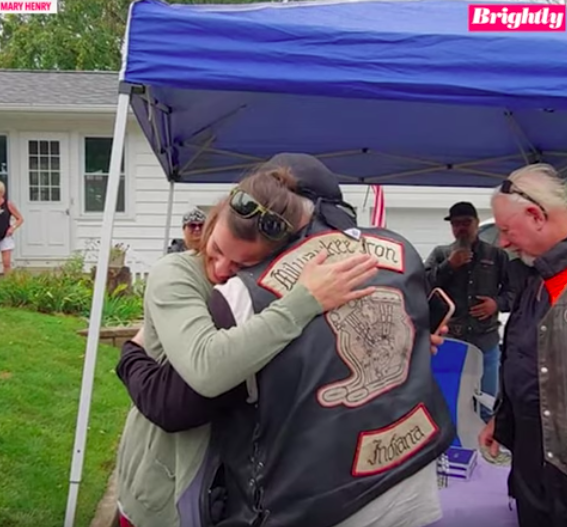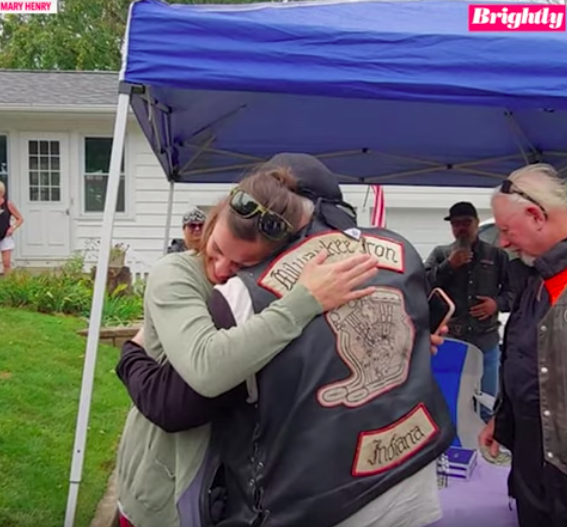 Daryn continues with the story. "[Bryanne] was so happy and surprised, and afterwards she told me she thought there were nice people in the world… It was a good thing I wore waterproof mascara that day," she jokes.
We can bet these bikers were incredibly thankful to have made some new friends from what was otherwise a difficult day for them (during the crash). Such a beautiful story!