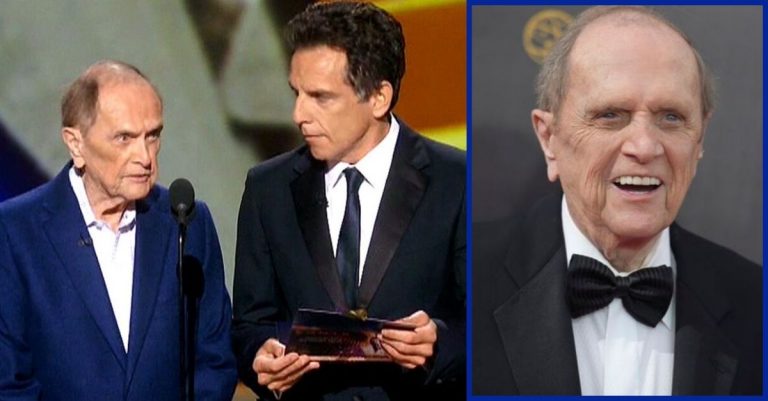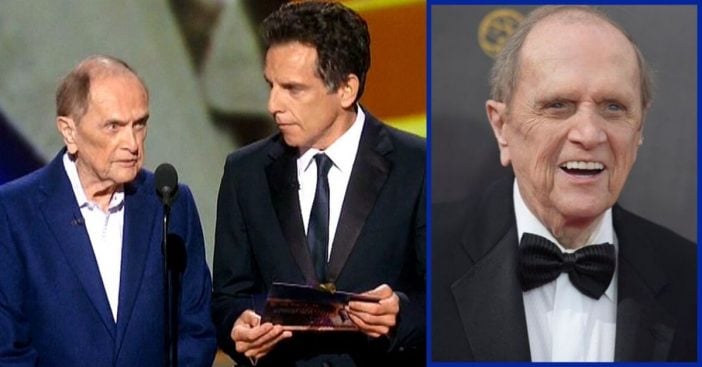 The Emmy Awards took place this past weekend and one very unexpected guest turned up at the ceremony. 90-year-old Bob Newhart! He helped Ben Stiller present the first award of the night. "I'm still alive," Newhart quips at first.
Previously, Stiller had been discussing some of the biggest comedians in TV history and walking past their statues, from Lucille Ball to George Burns before landing on Newhart. "You put me with George and Lucy and it's weird," Newhart says. "Like I was in some weird museum of comedy." Stiller responds, "It's more like legends of comedy,… Alive, dead … all different types of comedy!"
Bob Newhart goes back and forth playfully with Ben Stiller at the Emmys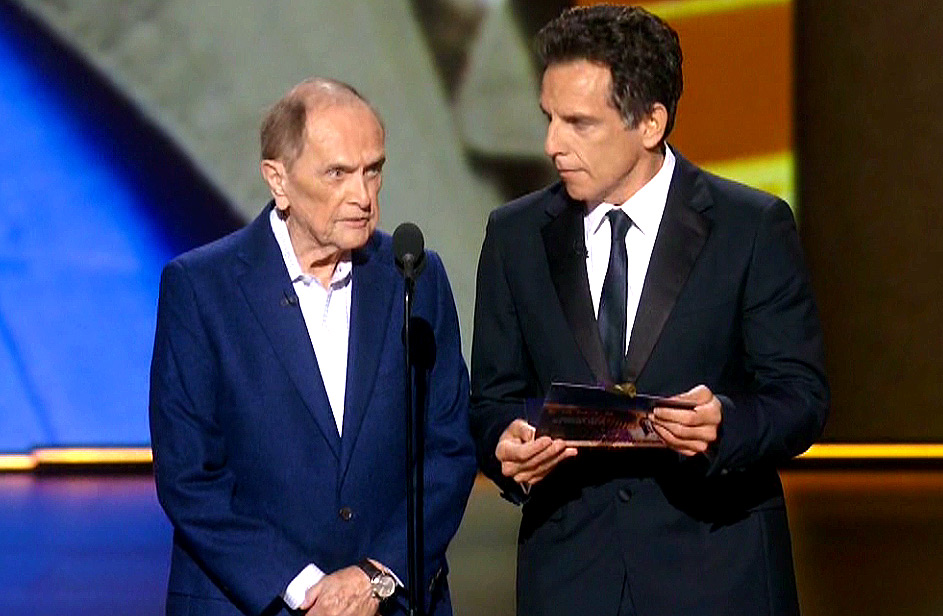 Newhart responds once more, "This legend is going to kick your ass, that way you'll know I'm alive," he says jokingly. "You thought I was dead!" Newhart gets in one last roast for Stiller, saying, "I hated you, by the way, in Tropic Thunder."
Newhart actually won his first Emmy Award in 2013 for his guest appearance on The Big Bang Theory. It's insane to think it took that long for such a wonderful actor to win an Emmy! He had been nominated seven times before! That string of nominations began with his writing for The Bob Newhart Show in 1962. The 'acting' Emmy award nomination would later come for Newhart, a guest role on ER and the TNT movie The Librarian: The Curse of the Judas Chalice. 
The comedian recently celebrates his 90th birthday in Vegas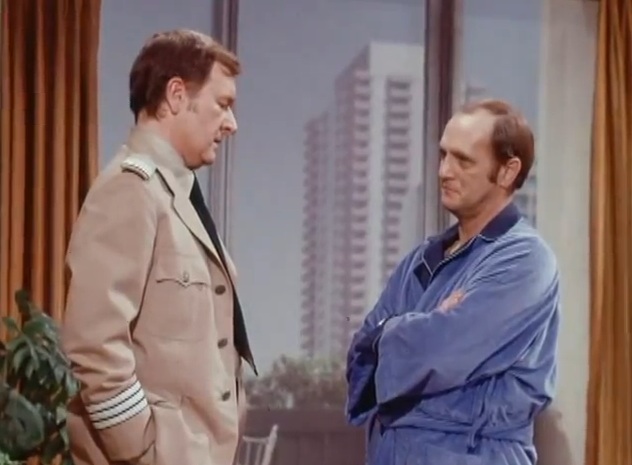 Earlier this month, Newhart turned 90 years old! He celebrates by heading to Vegas. He was attending The Beatles-inspired LOVE by Cirque du Soleil at The Mirage Hotel & Casino alongside wife Ginny, three of their children and his son-in-law. Beforehand, he opens up about his incredible milestone of a birthday. The comedian says he doesn't feel 90 years old at all.
"My mind doesn't [feel old]. I can't turn it off," he says, then begins talking about life after death. Of course, he did it in a pure comedic manner. "I think I know what's on the other side, but I'm not sure. Maybe it just ends. Some people think you come back. Maybe I'll come back as Shelley Berman and be pissed off at myself."
What comedy has done for him
Newhart continues, "I think if you lived a good life, some people say it is rapture… You spend the rest of your life in a state of rapture. That'd be nice. What I'm actually hoping is there's the Pearly Gates and God's there and he says to me, 'What did you do in life?' And I say, 'I was a stand-up comedian.' And he says: 'Get in that real short line over there.'"
The comedian also says that his career of making others laugh has helped his personal relationship with his wife. "I think laughter is the secret to the longevity of relationships," he says. "If you can laugh, you can get through it."