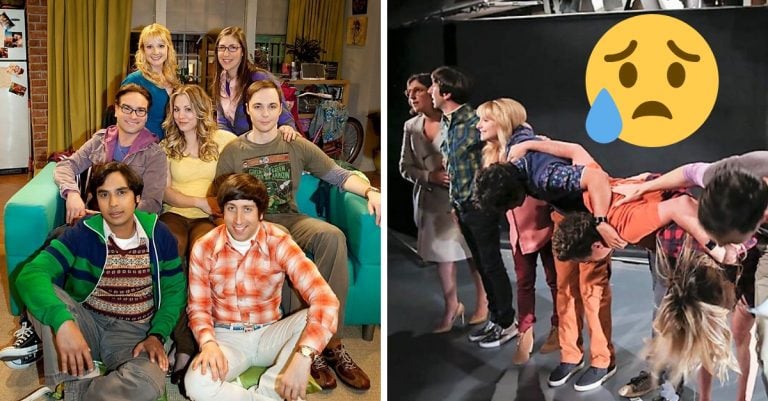 The Big Bang Theory recently aired its season finale, over a decade after it began. The show was released on CBS in 2007 and has remained one of the most popular sitcoms on television. The finale wrapped up a lot of loose ends, including [SPOILERS AHEAD] fixing that darn elevator.
On May 16, CBS aired two back-to-back episodes as the finale. The episodes were called "The Change Constant" and "The Stockholm Syndrome." The show had a total of 279 episodes and just surpassed Cheers for the most episodes in a multicamera series.
A look at the finale
https://www.instagram.com/p/BxiuVKSnryK/
According to Wikipedia, "The show originally centered on five characters living in Pasadena, California: Leonard Hofstadter and Sheldon Cooper, both physicists at Caltech, who share an apartment; Penny, a waitress and aspiring actress who lives across the hall; and Leonard and Sheldon's similarly geeky and socially awkward friends and co-workers, aerospace engineer Howard Wolowitz and astrophysicist Raj Koothrappali.
https://www.instagram.com/p/BxivcqgnqDj/
Over time, supporting characters have been promoted to starring roles, including neuroscientist Amy Farrah Fowler, microbiologist Bernadette Rostenkowski, physicist Leslie Winkle, and comic book store owner Stuart Bloom."
https://www.instagram.com/p/BxjITjzH7oL/
The finale showed the original five plus their significant others traveling to see Sheldon and Amy win the Nobel Prize in physics.
The final episodes also included an announcement that Penny and Leonard were expecting a baby and the elevator in their apartment building finally being fixed after being "out of order" for the entire series.
https://www.instagram.com/p/BxjMghYnNCS/
The finale also included speeches by Amy and Sheldon. Amy urged young girls to pursue a career in science. Very fitting since Mayim Bialik who played Amy is actually a neuroscientist in real life too. Sheldon's speech thanked his friends for putting up with him over the years and talked about the importance of friendship.
https://www.instagram.com/p/Bxi0zpUnc8T/
Over the years, the show won 10 Emmy awards. Jim Parson, who played Sheldon, won four of them. According to Fox News, Jim said, "the end of the series feels like a real rite of passage moment, which was full of memories and some tears."
https://www.instagram.com/p/BxjD7ZKHW6R/
It was truly a fitting end to this iconic show. Did you watch the finale? If so, what did you think about how they tied everything up? If you enjoyed this recap, please SHARE with your friends and family who loved watching The Big Bang Theory over the years!
Listen to the cast of The Big Bang Theory talk about the bittersweet feeling now that the show has ended: