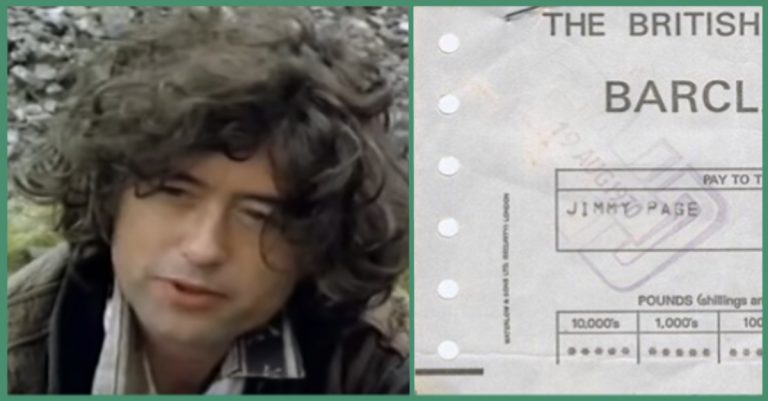 Jimmy Page recently revealed one of his first paychecks onto social media. The photo is getting a lot of attention because it proves that everyone starts off the same, near the bottom. Page's check is nothing more than ordinary and gives hope to all musicians and artists out there. Hope that even the All-Time Greats start off making little money.
You'll see that Page's check is worth £6. The six pounds that Page made is roughly equal to seven and a half dollars today. Below you will see a press conference of Jimmy Page and Robert Plant in that same year of 1970.
Led Zeppelin Press Conference Shows Jimmy Page Early
Now let us get to that little check situation. You'll see the check made out to Jimmy Page for only six quid. Page describes, "I went to the BBC Centre in Portland Place, London to do a piece on the @ledzeppelin BBC sessions. At that point it appeared as though the 6 Music service was going to shut down but thankfully got a reprieve."
Page prefaces his puny paycheck with the notion that the music studio was near shutdown. He goes on to say, "They played some of the less attractive performances that I left off the BBC Sessions CD for good reason; we were jamming some rock and roll numbers that didn't really fit the seated BBC audience that evening!"
View this post on Instagram
Fans of Jimmy Page and Led Zeppelin are joking that Page makes a pretty decent document holder, as he kept this check in good condition for so long. Perhaps, he kept it as a reminder of where he came.
One fan joked, "Jimmy, your accountant has it easy. You keep the best records (both financial and vinyl) in history!" We were impressed with Jimmy's book-keeping as well.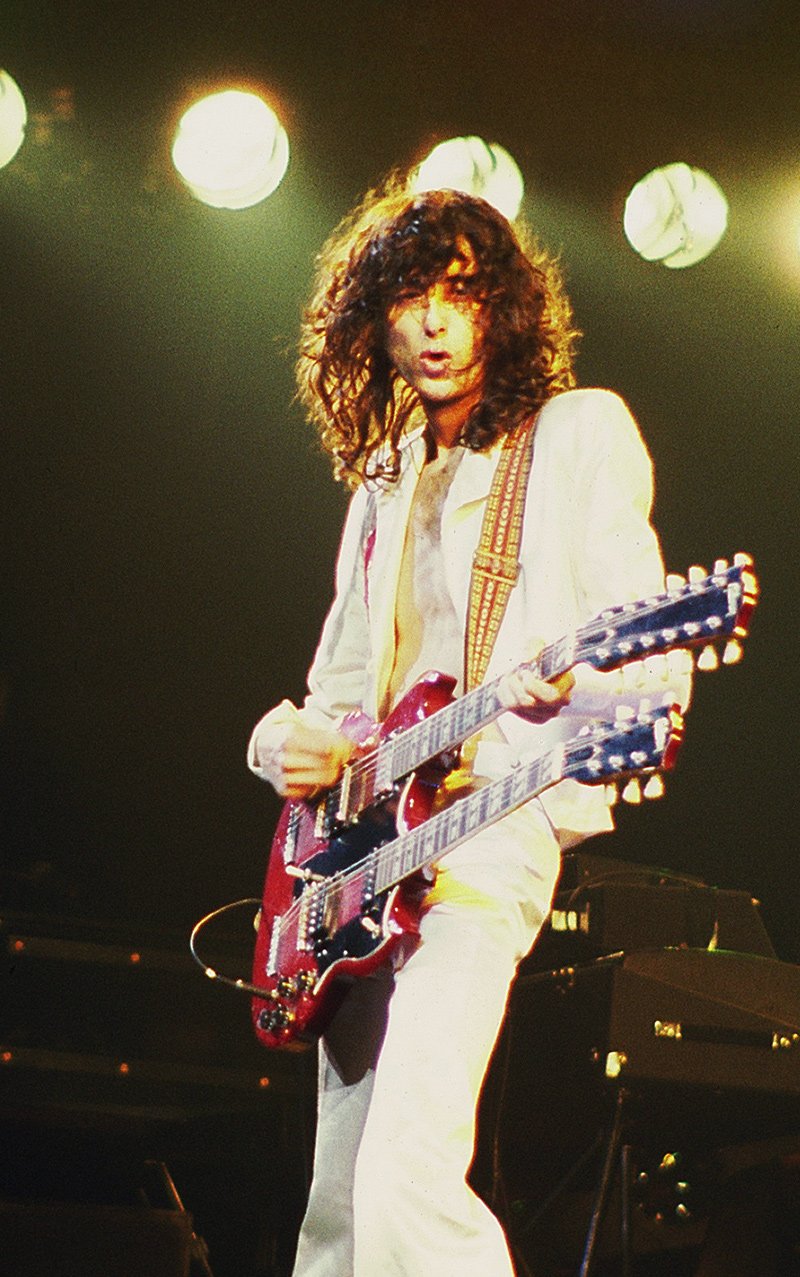 Early Paycheck: Only 6 Quid For a Rock 'n' Roll Legend
Another fan of Page's described it best. He joking states, "Lol! £6..!! Spares no expense, the BBC, eh??"
Jimmy Page is currently worth around 170 million dollars. Therefore, we think this whole under-appreciated musician take is a fun reminder that hard work does pay off. Oh yeah, and a little bit of talent never hurt anyone. Check out Page rocking out below!