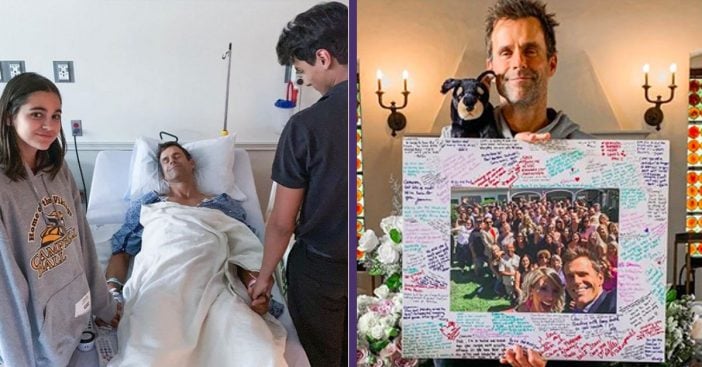 Cameron Mathison has an update on his kidney cancer.

In addition, he says the tumor removal is a success and he is now home recovering.

The former 'All My Children' star is eternally grateful for the love and support.
We recently reported that former All My Children star Cameron Mathison receives a diagnosis of kidney cancer. He was allegedly going to undergo surgery for tumor removal. As a result, we now we have another update from him! He posts a photo to his Instagram showing him lying in a hospital bed, smiling, and holding hands with his kids.
"Feeling loved and supported by my family and friends, including each and everyone of you. I've been very overwhelmed and so grateful for all of the supportive comments and prayers," his post begins.
Cameron Mathison says the tumor is no more!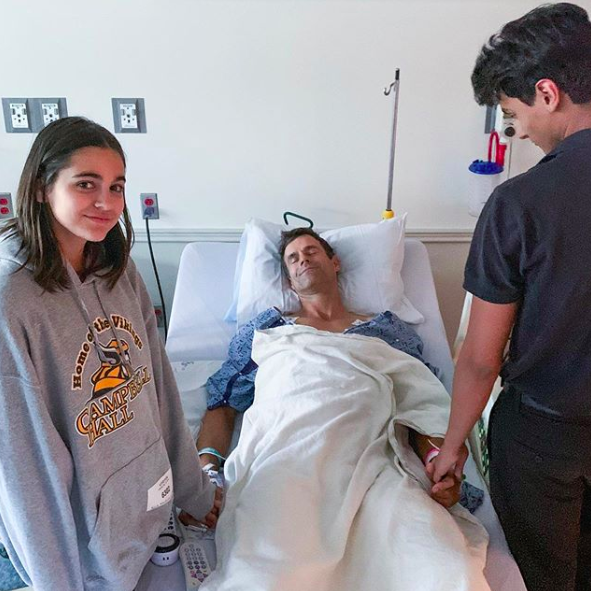 He continues, "The surgery went very well. The tumor is gone and I even got to keep 80% of my kidney😊 We are all optimistic. Keep you updated. So grateful for all of you ❤️"
This week, Mathison posts a photo of himself back at home and recovering. In the photo, he is surrounded by cards and flowers while holding a poster board full of notes from other people. The photo is below! We can't imagine how loved and supported he must feel.
So much love and support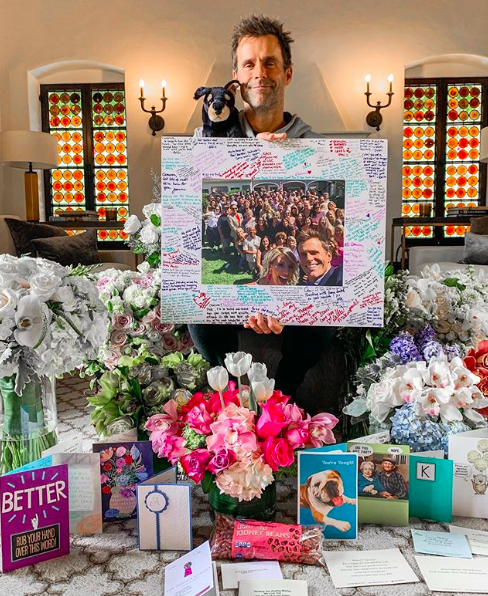 "Unbelievably grateful to be back home after a successful partial nephrectomy surgery," Mathison says in his back-home post. "It was an eventful 4 days in the hospital, and doing well at home now… Thank you to everyone sending prayers, positive thoughts, flowers, cards, stuffed animals, food, love💕… and kidney beans😂"
Mathison currently hosts Home & Family on the Hallmark Channel, where he announced his kidney cancer diagnosis. Even throughout the announcement, Mathison remains upbeat and hopeful. He says that doctors believe the tumor had been growing for at least 10 years! Wow!
His healthy lifestyle is to thank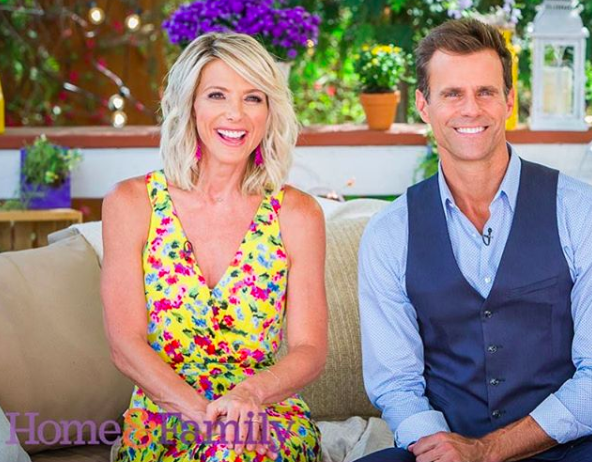 "The good news is that it hasn't spread to any other organs🙏🏼 They say my healthy lifestyle and diet has no doubt helped keep it from growing and spreading to other areas," Mathison says in his original announcement. We're glad to hear that he's doing just fine and is in recovery now! In conclusion, check out the original announcement on his show Home & Family below.
.@cameronmathison shared an update on his health with us today. In a few days, he's going to have surgery to help him get better! We will miss Cam while he's gone, and wish him a full and speedy recovery. ❤️ pic.twitter.com/G6TZZF59vh

— Home & Family (@HomeandFamilyTV) September 9, 2019