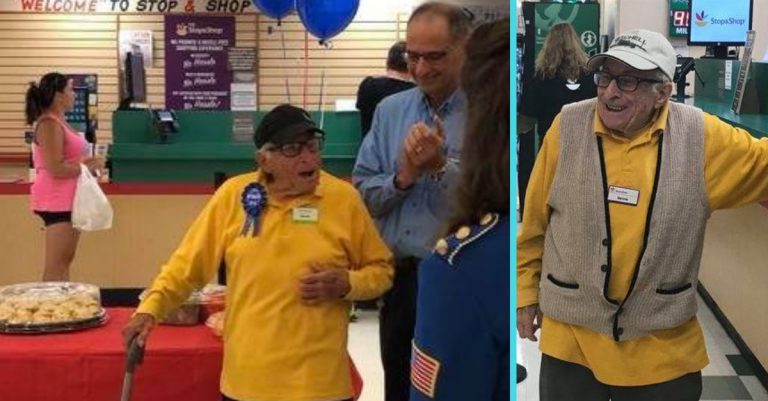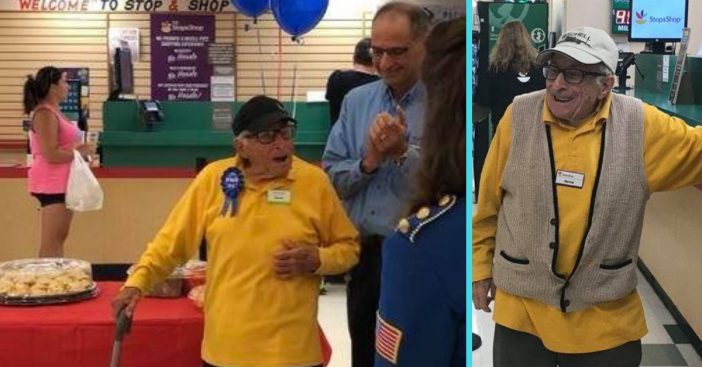 Bartolomeo "Bennie" Ficeto still works at his local Stop & Shop in Edison, New Jersey. It isn't because he has to work, but he genuinely loves it! The 98-year-old veteran served in World War II. He now works two shifts per week as a bag boy and insists on not taking a break during his shifts.
He says that he only works four hours, so he doesn't need a break! Customers and staff alike love Bennie and decided to give him a surprise birthday party this year. His co-workers, family, and even some people from the community came out to wish Bennie a happy birthday this year.
The store had special surprises for Bennie on his 98th birthday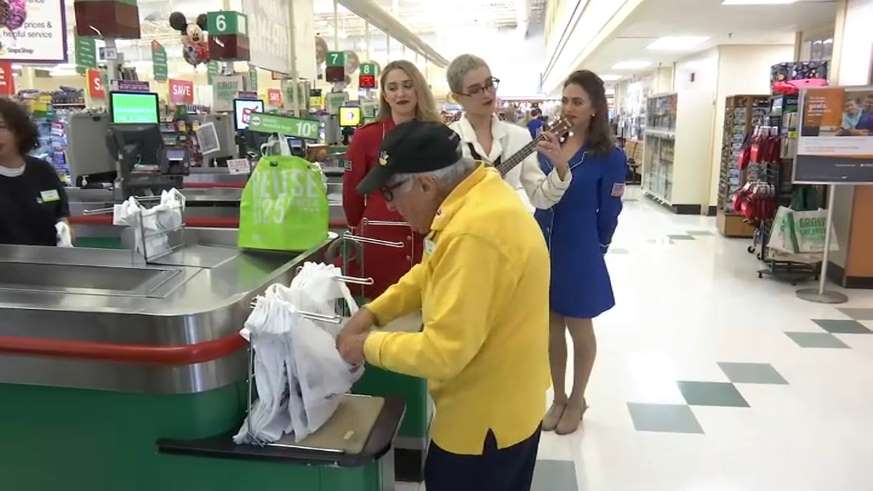 They had food, a cake, and music set up for him in the store. According to Good Morning America, his manager, Sal Marconi said, "Bennie's a joy. He's full of life, he's happy." It sounds like a fun celebration!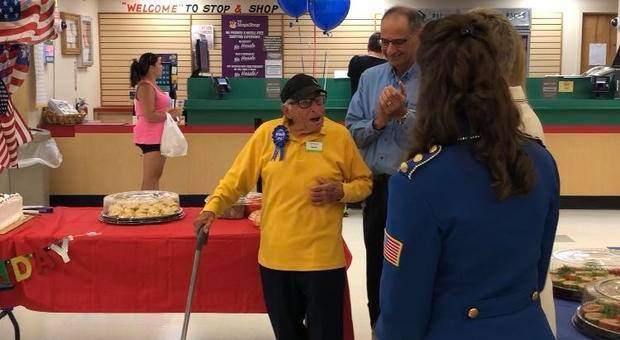 For his birthday, USO Show Troupe came out to serenade Bennie. They sang "Happy Birthday" and other songs from the WWII era. When Bennie was in the war, he was in the Army Air Forces as a gunner. He worked on a B-25 Mitchell bomber.
Bennie Ficeto recalls his time during WWII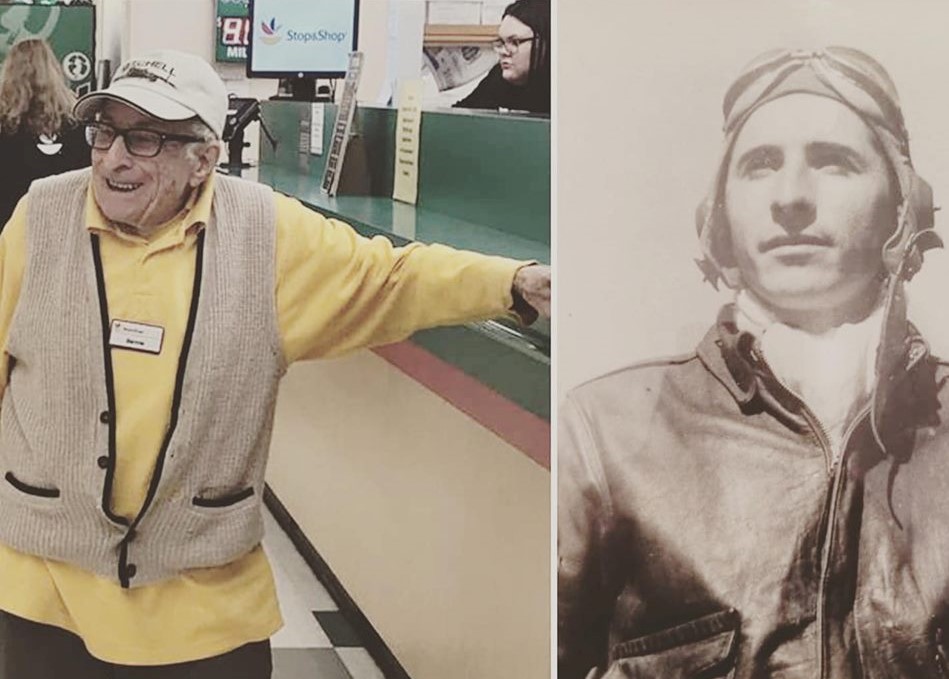 He recalls one day in particular. He missed a day and the plane he was supposed to be in was shot down. Bennie said he feels lucky to be alive. He said, "The Lord always took me home." After he got home and retired from the military, he was a barber and worked for a cosmetic company, among other jobs.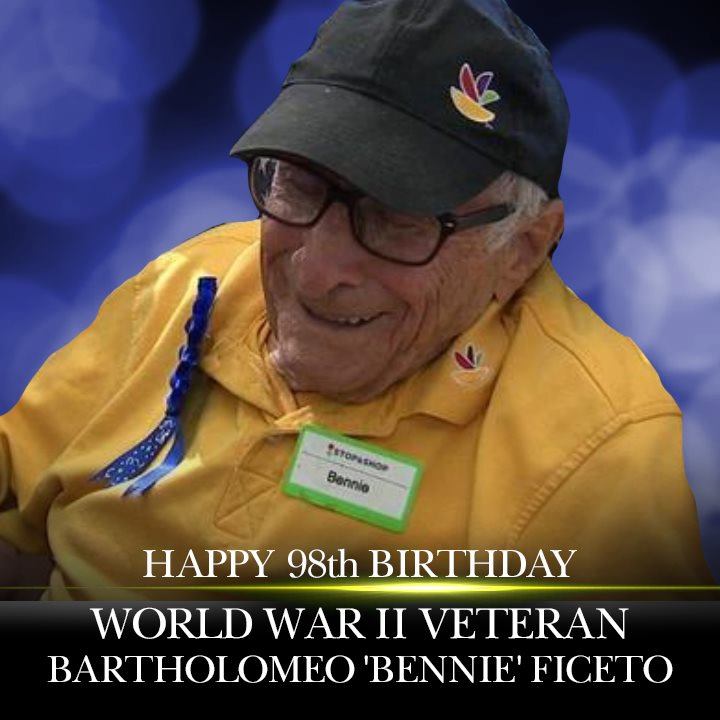 Bennie hopes to keep working at the Stop & Shop until he is 100 years old. "I love working here," he said. "I love the people here." He sounds like such a sweet man and his birthday celebration was definitely well-deserved! Happy birthday, Bennie! May you have many more.
Another veteran got the surprise of his life when he learned he won $6.5 million from a lottery ticket!