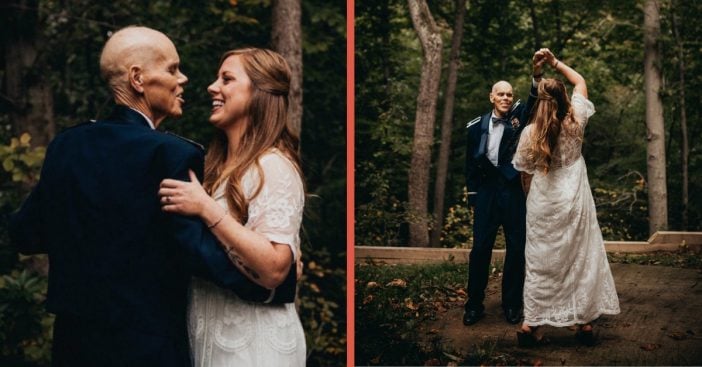 Becky Carey and her fiancé had been planning their wedding for several months, but Becky had a very special request to make. Due to uncooperative weather, the engagement photos had to be put off. Instead, she opted for a photoshoot with her father, Tim, who was dying of prostate cancer and was slated to go into hospice care.
The photoshoot would encompass the two sharing a father-daughter dance that would normally take place at the wedding reception, but this one didn't. It was an incredibly moving and emotional day for everyone involved, including the photographer who kept in touch with the family the whole time.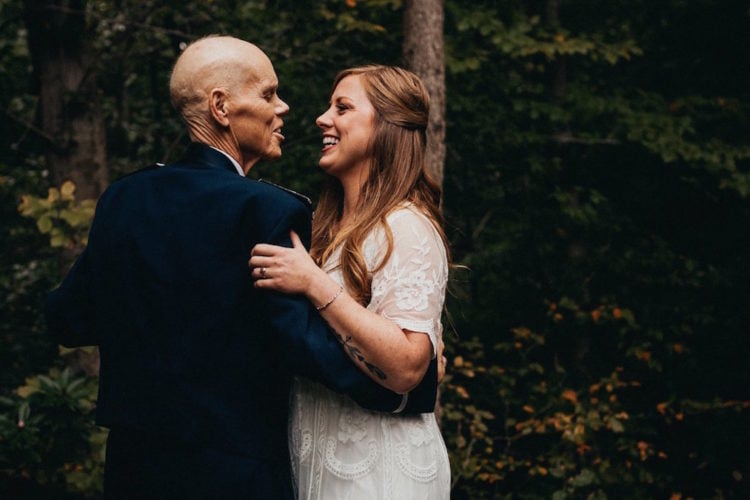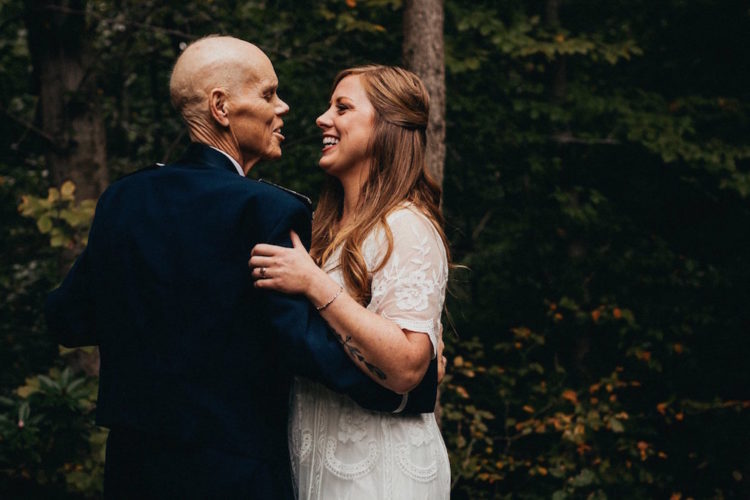 "We haven't had professional family photos taken since my brother and I were little, and this would mean so much to us," Becky wrote to the photographer for the family photoshoot request. "Of course this is a very difficult and dark time, but I know how you feel about love and capturing it so beautifully and meaningfully."
The photoshoot would take place in the home where Becky grew up in, her parents' house in Woodbridge, Virginia. Becky said that her dad was "getting weaker by the day, and unfortunately, we have to do this as soon as possible," so she threw the plan together fairly quickly to make it happen.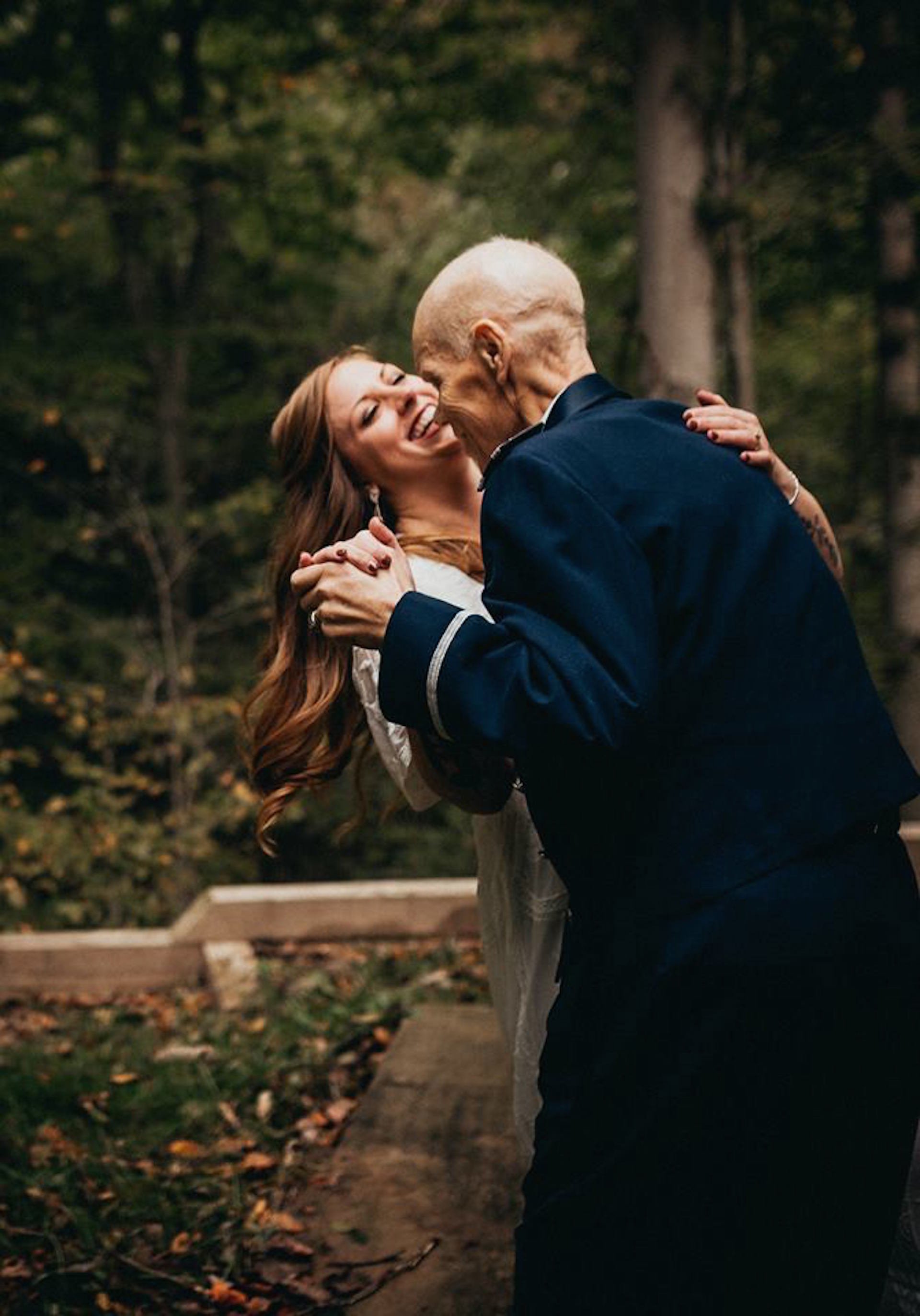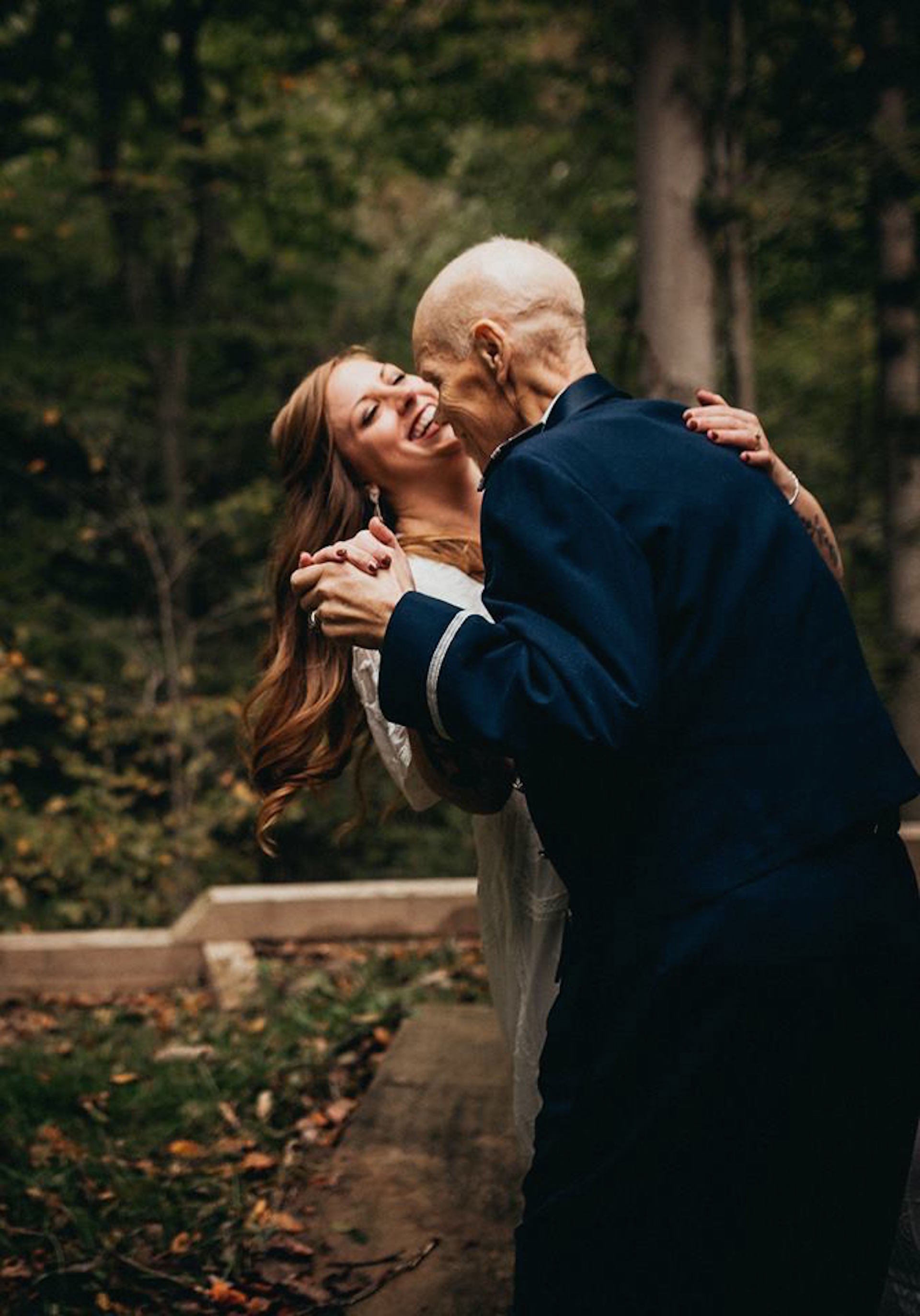 Bonnie [their photographer], of course, couldn't turn down this opportunity and joined the family in the backyard of their home as she photographed the father-daughter dance between Becky and Tim. Bonnie has since described the experience and how much those photos mean to the family.
"These photos are near and dear to this family and most of all, special to [Becky]. She knew [her dad] possibly wouldn't make it to walk her down the aisle or share that father-daughter dance on her wedding day. So she took it upon herself to scratch those engagement photos for a while and share that father-daughter moment in the back yard where she grew up."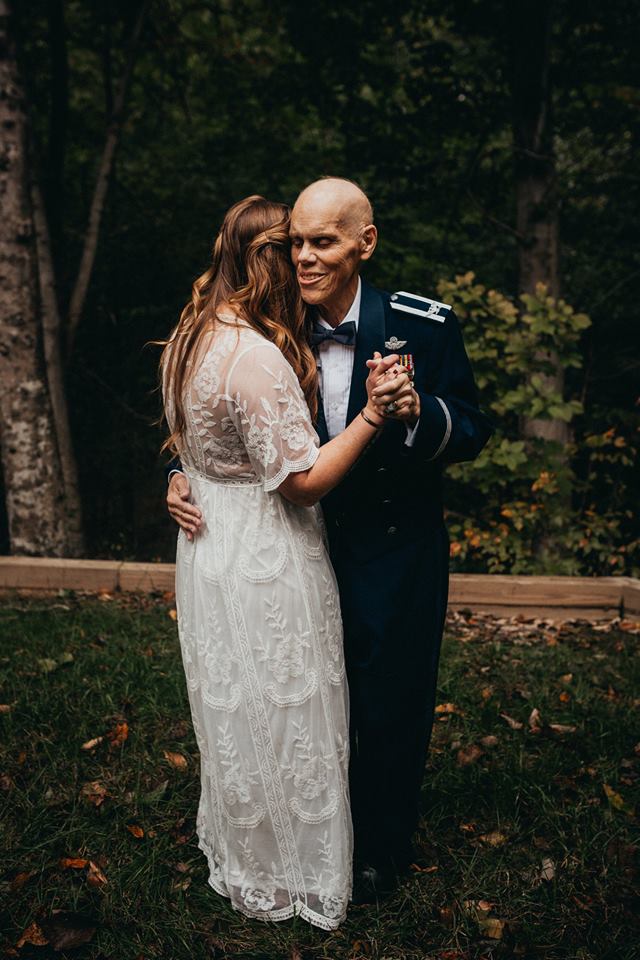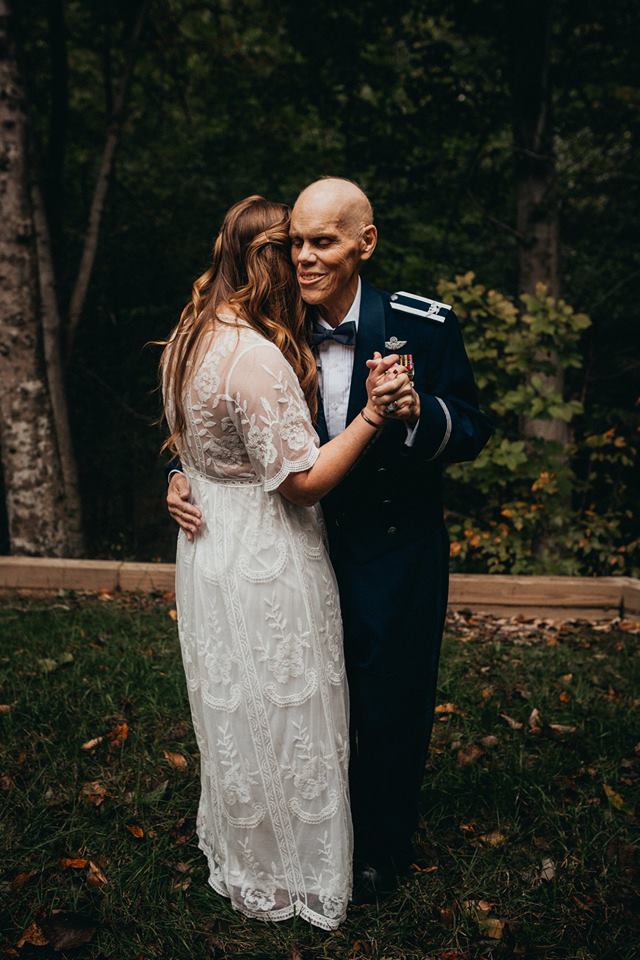 Tim passed away five months after the photoshoot on March 29th, 2019. Bonnie shared the photos of the two from the photoshoot and expressed her sympathies towards the family. "My heart is heavy today as I have been informed of his passing," she wrote, "He fought so hard for a very long time. Photographs and memories are EVERYTHING when they are all you have left."
Bonnie has also set up a GoFundMe page to cover medical, funeral, and home expenses, in addition to Becky and Matt's [her fiancé's] wedding. "Tim and Becky shared those photos together for 5 months until his passing on March 29, 2019," the photographer wrote on the fundraising page. "Any help will be appreciated to this amazing family," the page says.
Please SHARE this article if you loved this heartwarming story as much as we did!
Check out the video below of another similar father-daughter moment of a father getting his last dance in with his daughter after her wedding (grab the tissues):