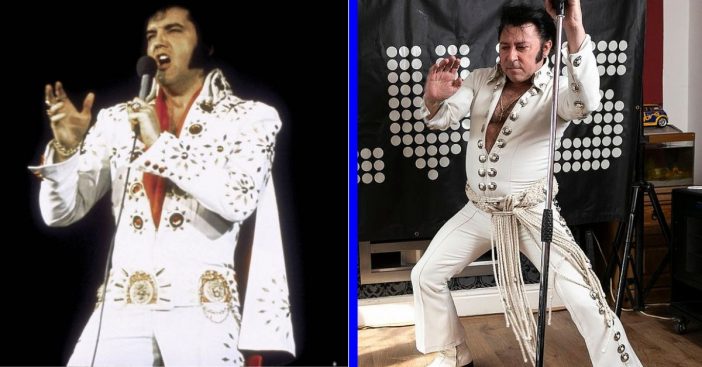 There's a lot of Elvis impersonators out there, but one of them just got in some big trouble! Dean Holland, an Elvis impersonator from Bradford in England, just got a £9k fine for singing in his kitchen late at night. His neighbors would complain that Holland was being way too noisy for the early morning hours when he should've been asleep like everyone else.
Of course, Holland receives a warning at first. After failing to abide by that warning, he was slapped with the hefty fine. Officials were then issued a warrant to enter his home and take his equipment away from him.
This Elvis impersonator thinks it's more than just being noisy at night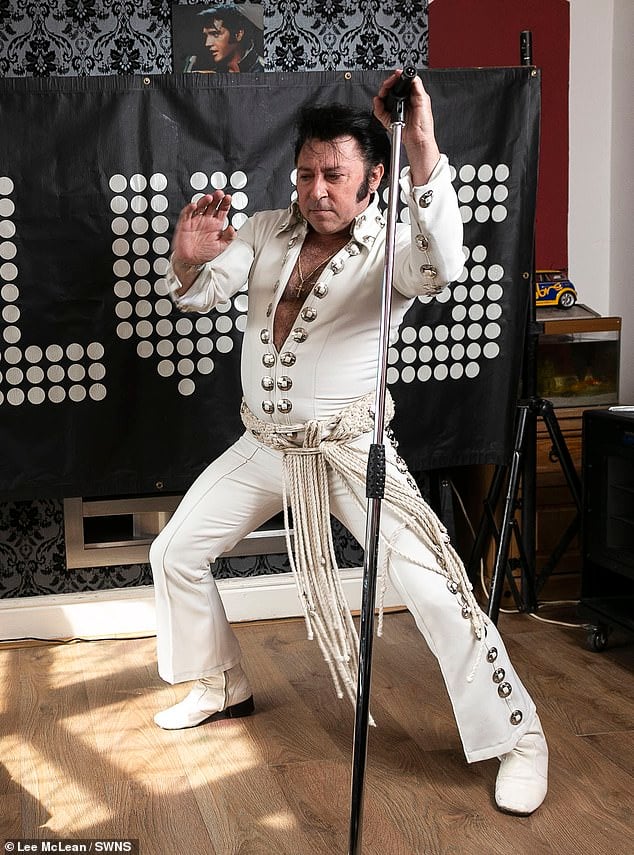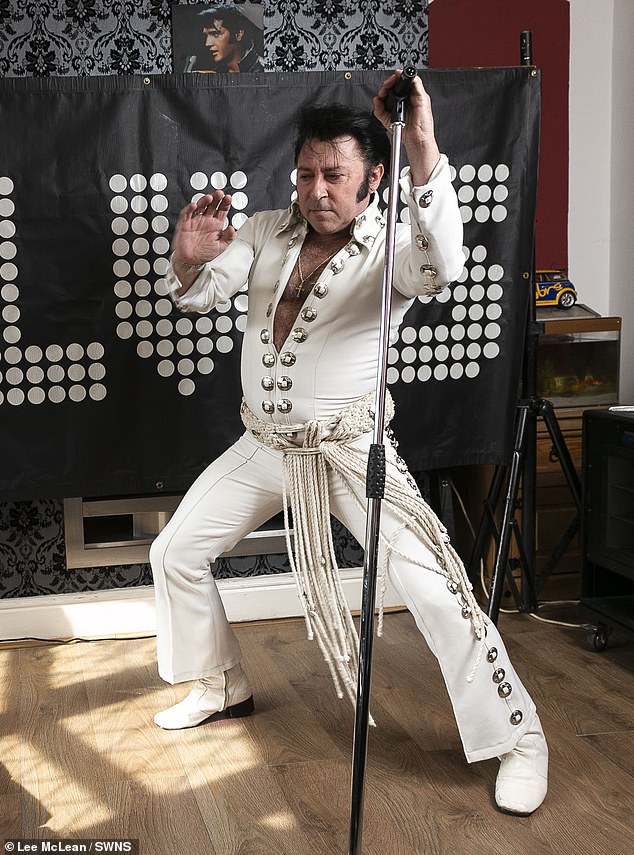 Officials confiscated the 45-year-old's two TVs, a jukebox, speakers and DJ equipment. Holland speaks about the situation to news outlets with his thoughts. "I believe this has more to do with just noise, the neighbors have not liked us from day one. I just don't think they like Elvis."
He continues, "I have never had complaints anywhere else… I always say to my neighbors that if what I'm doing causes a problem then come round and talk to me."
Holland does this for a living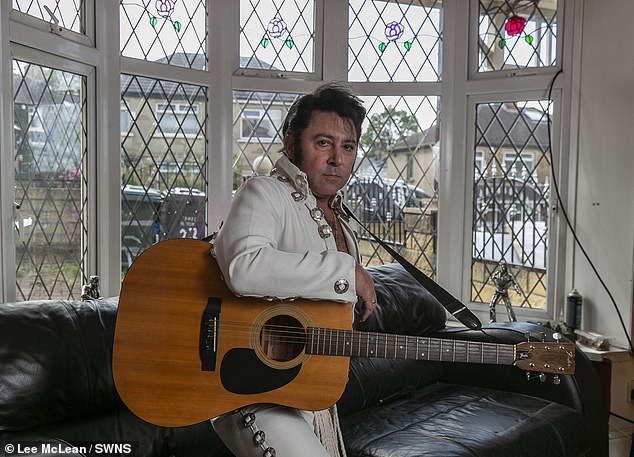 "The first I knew about it was when I got a phone call from the Environmental Health team. The next thing, they're turning up a month or so later and taking all my things," he says. He truly believes that his neighbors don't like him nor do they like the King of Rock and Roll himself.
Holland adds, "I'm in a very difficult position here because this is my job." Holland typically travels for gigs, birthdays, weddings, and even nursing homes! So, it makes sense why he would also need his equipment in order to book these gigs and perform at them.
Law officials also take away some of Holland's personal items
Because of all the gigs that Holland has, he's often traveling so much that sometimes he doesn't get in practice time until 3am. "I have been told I cannot get any of my equipment back, which is a great upset as there are two hard drives there with a lifetime of music stored on them." Aside from not being able to get his equipment back, he is also short of some beloved personal items.
"There are also photographs of my late father, who was the one who raised me on Elvis' music, stored on there. I have lost so much."
Where It All Begins
Holland reveals that he doesn't do this to make money. He actually does it for free and he does it to bring Elvis fans together. Holland began these tribute gigs 15 years ago, when friends convince him to sing a song at his wife's 30th birthday. Subsequently, he is asked to perform a gig by a friend. He hasn't stopped ever since!
We hope Holland is able to work something out to get his equipment and personal items back. Check out one of his performances from last year, performing "Way Down" by Elvis!