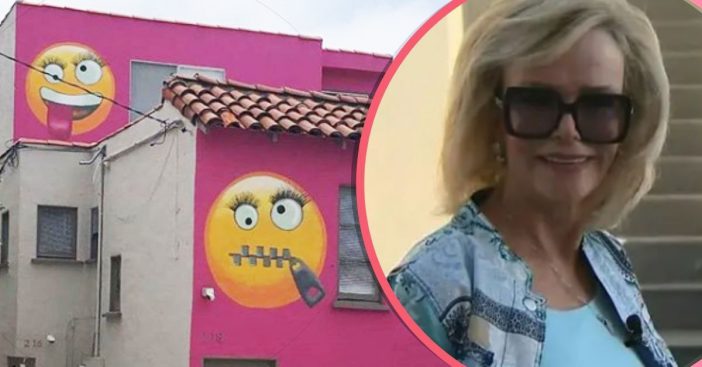 A Manhattan Beach neighborhood of Los Angeles is home to many residents who are fed up with one of their neighbors. They believe their neighbor, Kathryn Kidd, painted her house with giant emojis on a fuchsia background to mock and taunt them! The feud begins when the neighbors report Kidd for renting her house short-term, possibly on Airbnb.
For those who aren't aware, this is illegal in Manhattan Beach. These neighborhood complaints led to a $4,000 fine for Kidd. "I did a four-day short-term rental and got a fine of $4,000. Now I only do long-term rentals. I didn't realize it was illegal," she tells news outlets.
Neighbors think Kidd is attacking them, Kidd denies it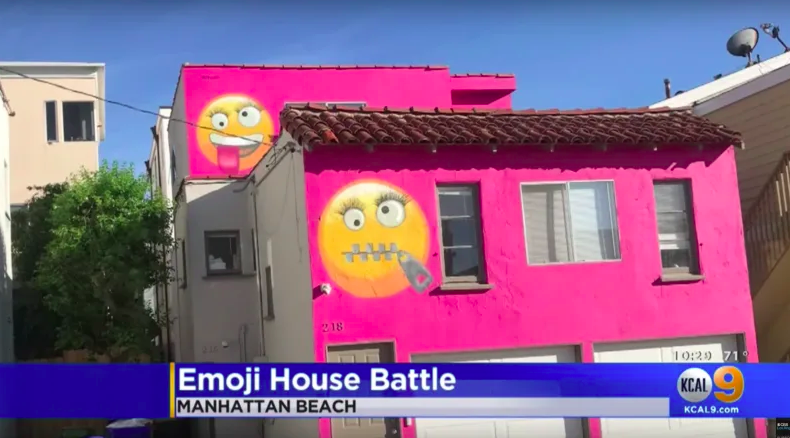 Shortly after, Kidd allegedly responds to these neighborhood reports with weird artwork all over her house. This is where the giant emojis come in. She actually commissions a local artist to do the work for her! One emoji is one with crossed eyes and its tongue sticking out. The other has crossed eyes and a zipper over its mouth. Both have very long eyelashes.
Susan Wieland is a neighbor who reported the illegal vacation rental. "I feel like I've been directly attacked with my eyelash extensions," she says. "It's definitely directed. I had them done here in Manhattan Beach, and they did them way too big. Now it's on the house."
https://www.instagram.com/p/ByJZ6EkgQ2e/?utm_source=ig_embed
See a telling message from the painter who created the emoji house
Susan says that she actually wept when she saw the emojis painted on the house, facing her own house. "I feel like I'm being bullied, frankly, by her. That word keeps coming up to me: she's a bully, and she feels she is entitled."
However, Kidd denies those assumptions and tells news outlets she calls the house "my happy house."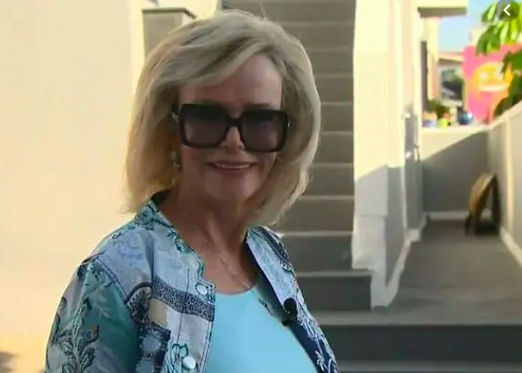 Kidd continues, "Instead of everybody being so gloomy, always so depressed, always in other people's business, I just wanted to send a message to be happy, be colorful, be positive, and enjoy. Everything doesn't have to be gray. It can be full of colors. Life is full of rainbows."
However, the artist's Instagram page (who painted the emojis on Kidd's house) had a pretty telling message, according to Gizmodo. The original caption originally said:
Are your neighbors constantly ratting you out? Have they cost you thousands in fines? Have you wanted to tell them off lately? Why risk a case, when you can hire me to paint them a pretty message? No verbal confrontations, speedy turnaround, open to photorealism and custom emojis. Hit the dm for a free quote today.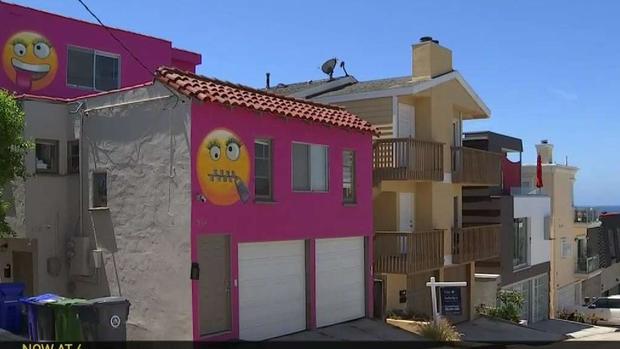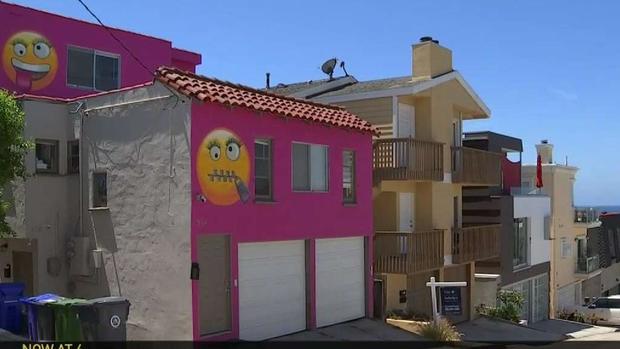 In conclusion, reports say that concerned neighbors plan to express their frustration at a city council meeting.