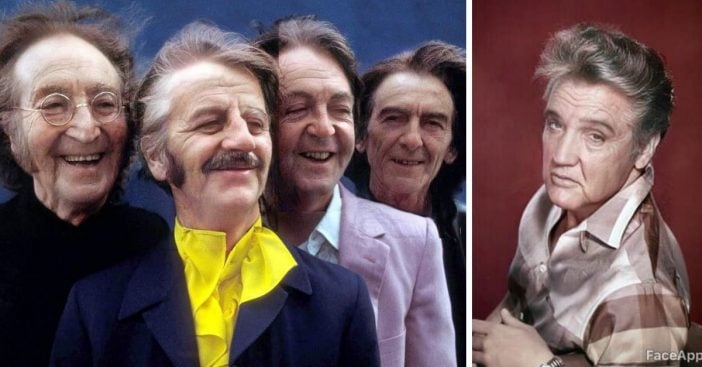 While FaceApp has proven to be quite controversial, you can't deny how fun it is! FaceApp is an app for your smartphone that changes your looks. When you upload a photo, it shows you what you might look like as an old person, a young person, and the opposite gender.
While many celebrities have jumped on the bandwagon, people are also using photos of celebrities! It allows us to see what certain celebrities, like Elvis Presley, might look like if they were able to grow old. It is pretty interesting! Some people are also testing the theory, using younger photos of celebrities that are now older.
See the FaceApp Photo of Elvis Presley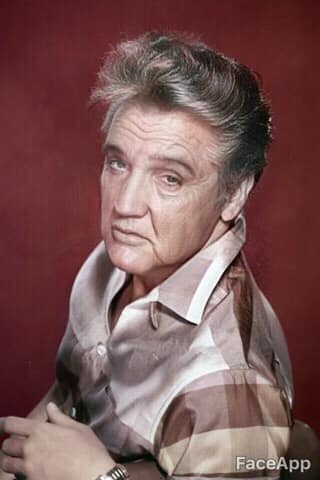 Elvis was only 42 years old when he passed away. We really miss his incredible music and wonder what the would look like now. FaceApp gives us a clue… how accurate do you think it might be?
See the FaceApp Photo of The Beatles
Next, let's take a look at this photo of The Beatles! Paul McCartney and Ringo Starr are the only remaining members who are still alive. Do you think the photo looks pretty accurate? It also gives us a hint at what late members John Lennon and George Harrison might look like now.
See a test of Mick Jagger's FaceApp photo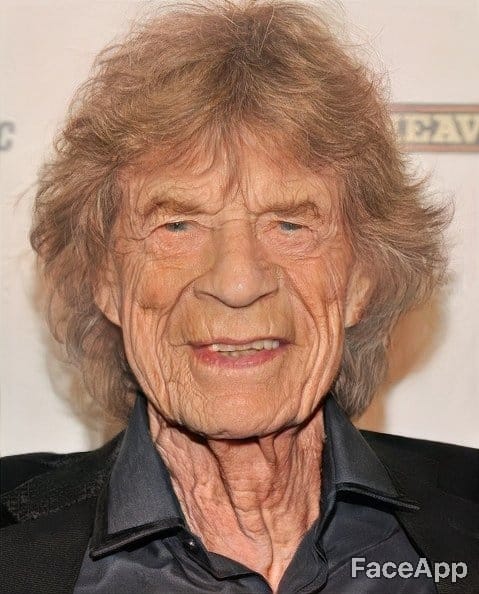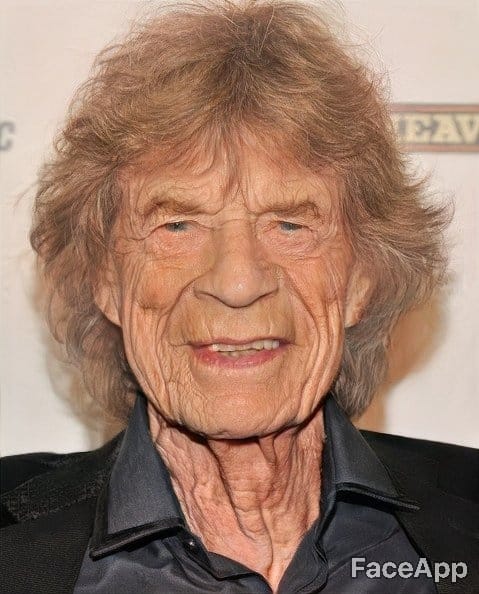 Mick Jagger is still alive and is currently 75 years old. Check out this photo to see what he might look like in a decade or so! Do you think it looks pretty spot on or not?
See other Celebrity FaceApp Photos
https://www.instagram.com/p/Bz_33WjFaEF/
Other celebrities have jumped on the trend too! Carrie Underwood recently posted a photo that may give a glimpse into the future for Carrie and her husband, Mike.
https://www.instagram.com/p/B0B9UiEB5AL/?utm_source=ig_embed
Will Smith also posted a FaceApp photo of himself and his son Jaden Smith. It looks so crazy! What an interesting trend.
FaceApp is still in the hot seat after users realized that FaceApp's privacy policy gives them the right to use their photos anywhere, anytime. People became very worried about their security and privacy. However, the founders of FaceApp still claim they did not do anything wrong and that people's photos are safe. What do you think about this controversy?