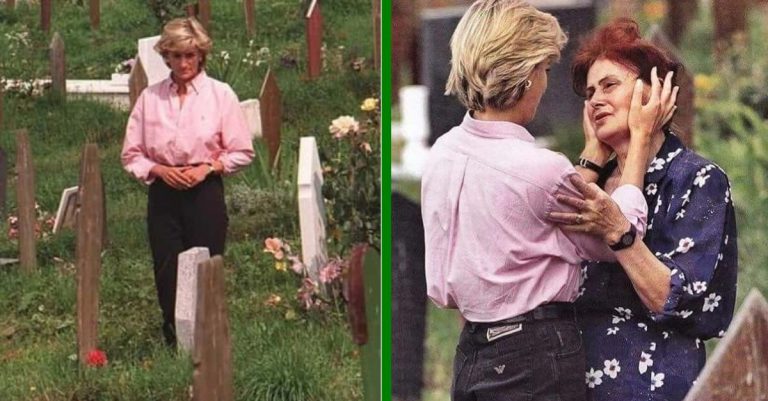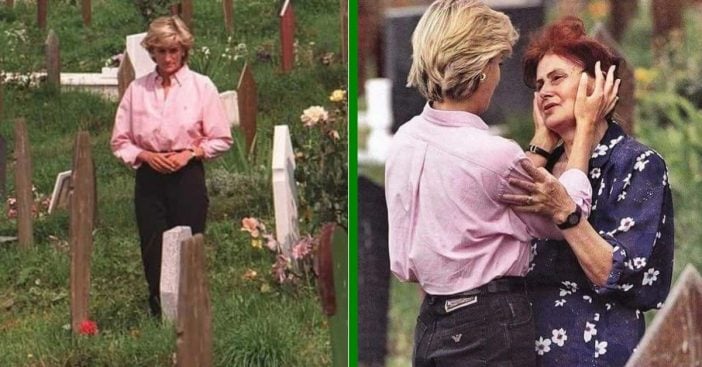 Princess Diana is often referred to as "The People's Princess" and after this story, it's easy to understand why. Just a few weeks before Diana's tragic death, she shared a moment of grief and solidarity with another fellow mom who was crying at her dead son's grave. On August 10, 1997, she would make a detour to Sarajevo War Cemetery outside of her usual agenda.
Ken Rutherford and Jerry White accompany Diana on this trip and lived to talk about the moment this happened. They reveal that the princess was adamant about going to this cemetery because she "can't get this picture of me in a cemetery out of my mind."
Princess Diana comforts a crying woman in a cemetery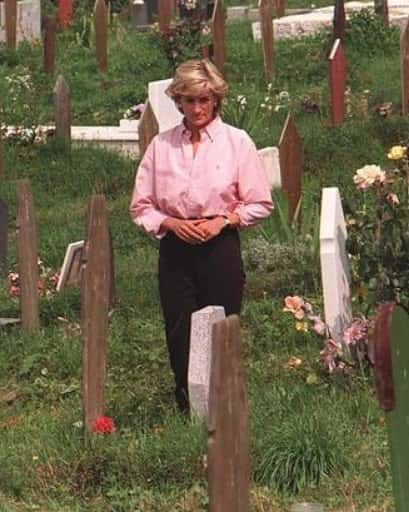 White tells the story of when Diana comforts this distraught mother, crying over her dead son's grave.
"We drove out of the way to the former Olympic stadium that had become a massive graveyard for those killed during the war. I watched as Diana took her place among hundreds of tombstones. It was eerie, now that I reflect on it. She walked slowly, among tombstones and even yellow rose bushes. She met a Bosnian mother tending to the grave of her son, grieving visibly. Diana didn't speak Bosnian, and this mother didn't know English. So, they just embraced. So intimately, so physical, so emotional, mother-to-mother."
Did Diana have an intuition about her own oncoming death?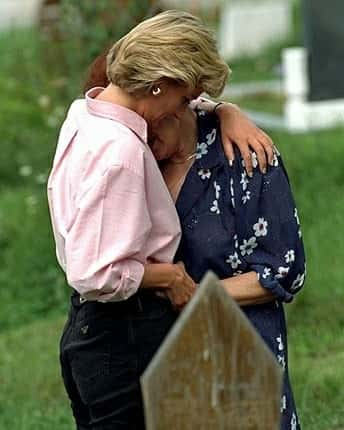 He continues, "It was vintage Diana, reaching out, wiping the mother's tears and cheeks. It's the only framed photograph of Diana I still have in my home." Of course, after everything has transpired following Diana's tragic car accident resulting in her death, White got to thinking. Especially because Diana had a strange desire to go to that cemetery for no apparent reason other than that she just had to.
"After her death in Paris only weeks later, I came to wonder whether the Princess intuited her own death, her burial. I don't know, but maybe, psychically, intuitively, Diana sensed she was going to die. It still gives me chills when I recall this powerful, unscripted, unplanned moment, somehow prescient."
A Princess for the People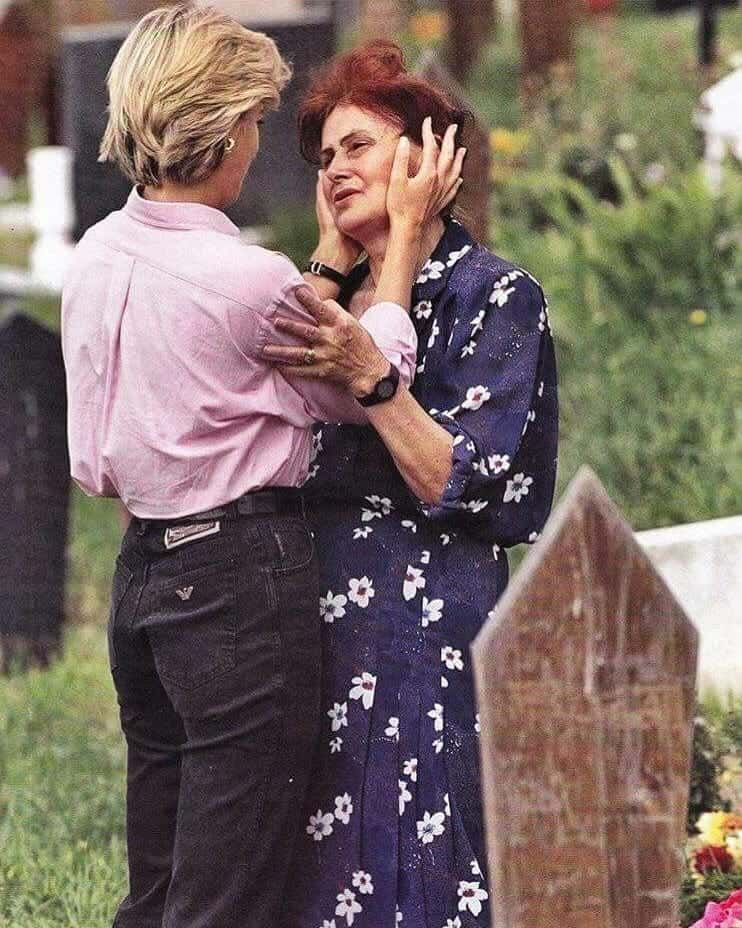 Many people, including White, remember Diana for her caring, compassionate, and gentle nature. This is one of the moments in her short life where it truly shows. She was truly a princess for the people!