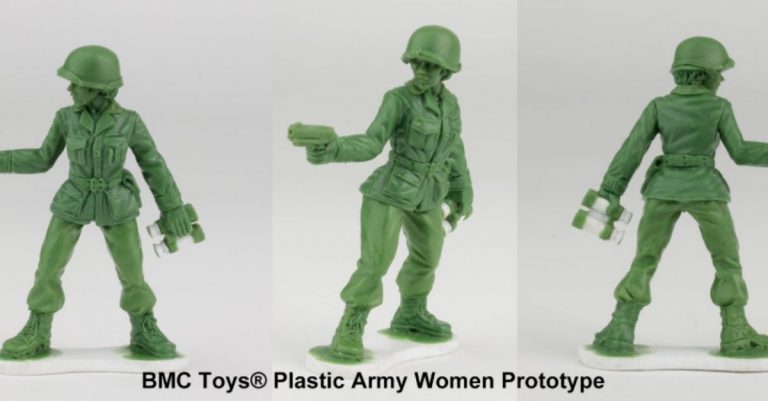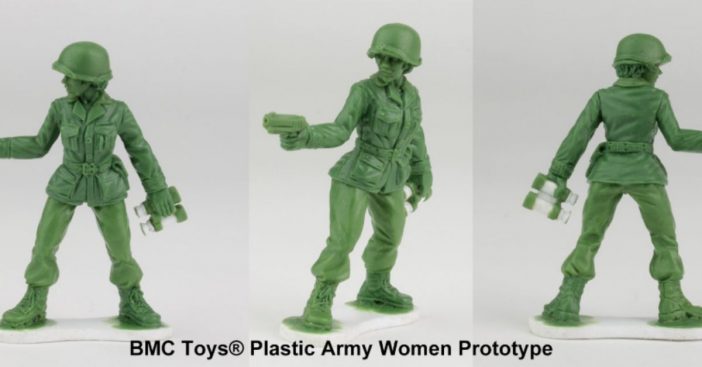 A toy company in Scranton, PA is creating a green Army woman toy to go along with the famous green Army man toy. 

The original green Army man has been around since the 1950s.

The manufacturer is hopeful for a 2020 release.
A toy manufacturer in Scranton, PA is now creating Army women, similar to the Army men toys we have seen in the past. The green, plastic Army men are a classic in the toy world and Jeff Imel of BMC Toys in Scranton knows that these types of toys will never lose their touch!
"If you lose one, it's not the end of the world. Your mom's not going to kill you," Imel jokes. For reference, these nostalgic toys have been around since the 1950s, so you may remember seeing them in your childhood. Only now are they adding Army women into the mix!
Green army women coming next fall!
https://www.facebook.com/bmctoys/posts/1063227870541762
BMC is actually one of the only toy manufacturers left in the United States of this specific toy. Imel reports that they manage to create a few hundred thousand of these toys per year. "They were really into what I was doing. These are some of my products here," Imel says. Now, with the green Army men continuing, a prototype for the green Army women is in the works for a hopeful 2020 release.
Imel says that he has received a few requests here and there for female Army toys. "To do a new set of figures like this, it's about the cost of a modest new car, you know, so I checked the couch cushions, came up empty," Imel laughs.
Imel receives the inspiration for this by a 6-year-old whose mom was in the Army
Imel says he received letters from a retired female Navy sailor and a 6-year-old girl asking for representation. This, in turn, gives him the confidence and the drive to begin creating prototypes for the Army woman toy.
"When you're talking about modern combat soldiers, they've got a lot of heavy protective gear. You shrink that down to two inches, getting kind of hard to tell gender at that point. And so, I went another route where we kind of expand the pop culture universe of plastic Army men to include women."
We can expect a Fall or Winter 2020 release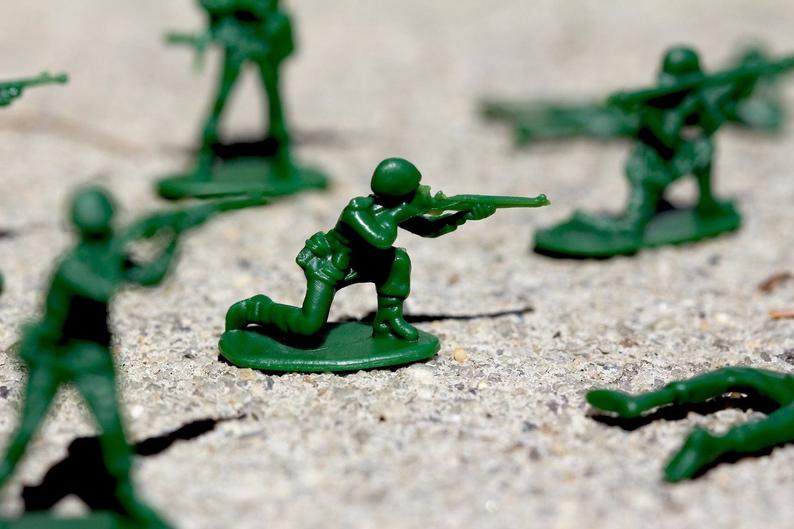 Imel continues, "Whether it's a dinosaur, or Davy Crockett, or an Army man, maybe having a set of plastic Army women will help some kid somewhere be the hero of their own story at playtime. And I think that's a good thing for everybody."
As previously mentioned, we're hoping for a Fall or Winter 2020 release. We're excited to see this new addition to the green Army toy brand!